Editor's note: The Falcons' 2017 schedule is comprised of AFC East and NFC North opponents as well as their traditional NFC South opponents. The series continues with Week 6 and the Miami Dolphins.*
Over the next two weeks we're going to take a closer look at the Falcons' 13 opponents this season, with the final three scouting reports focusing on their NFC South rivals.
Scouting the Falcons schedule:
All-time series record:Dolphins lead, 8-4
Last meeting:Dolphins won 27-23 on Sept. 22, 2013, in Miami
When they play in 2017:Sunday, Oct. 15, in Atlanta
Best draft pick:The Dolphins went heavy -- five of their first six picks -- on defense during April's draft, and chose pass rusher Charles Harris out of Missouri with the 22nd overall pick. Miami won nine of its final 11 games last season, largely due to Ryan Tannehill's development under coach Adam Gase. But Ndamukong Suh and the Dolphins defense needs to generate more pressure on opposing quarterbacks, and Harris (who tallied 16 sacks during his last two years at Mizzou) is a player many scouts really liked. Inside linebacker Raekwon McMillan, a second-round pick out of Ohio State, could end up starting and cornerback Cordrea Tankerlsey, a third rounder out of Clemson, should also help this defense take the next step.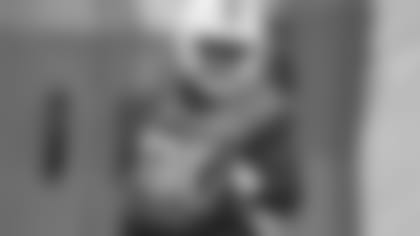 Best free agent acquisition:The Dolphins re-signed several key free agents of their own – including receiver Kenny Stills, linebacker Kiko Alonso, defensive end Andre Branch, and free safety Reshad Jones. Signing former Steelers linebacker Lawrence Timmons (pictured below) wasn't a splashy move, but it made a ton of sense for this defense. Timmons might be getting long in the tooth at 31, but he's been extremely productive and consistent during his career. He's missed only two games during his 10 years in Pittsburgh.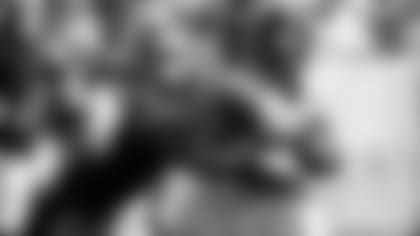 Toughest matchup:Dolphins defensive tackle Ndamukong Suh vs. the Falcons interior line will be fun to watch. Miami is hoping that it can generate more of a pass rush on the opposite end of Cameron Wake, who registered 11.5 sacks in 2016. If the Dolphins can do that, teams could be forced into doubling-up on protection vs. those end rushers. If that happens, Suh (pictured below) could find himself in one-on-one situations during certain downs. And in most cases, that's usually an advantage for Miami. You can bet center Alex Mack and that rest of that Falcons offensive front – guards Andy Levitre, Wes Schweitzer and tackles Jake Matthews, Ryan Schraeder – will know where Suh is lined up at all times.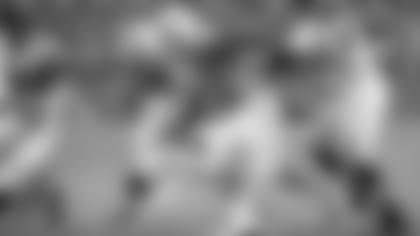 Most favorable matchup:Dolphins right tackle Ju'Wuan James vs. Falcons defensive end Vic Beasley. The Falcons will be coming off a bye week in Week 5 for this one, and that means Beasley – who led the NFL last season with 15.5 sacks – will be plenty rested and coming after Ryan Tannehill with a full head of steam. That's not good news for James – or for Tannehill, who missed the end of last season with a MCL and ACL sprain in his knee.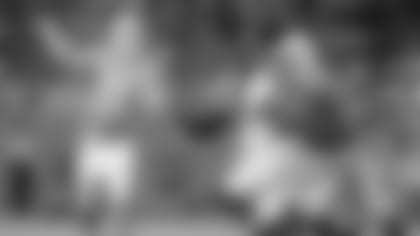 Unsung storyline:Atlanta has now won three of the last five matchups against the Dolphins after dropping six of the first seven games in the all-time series. And they should be plenty prepared for the Fins come October. Why? While it's not unusual at all to face a team in the preseason and again during the regular season, Atlanta will be coming off a bye in Week 5 and has an extra week to prepare for this home matchup on Oct. 15. Miami has the road game in Atlanta sandwiched between a home game vs. the Titans on Oct. 8 and a home game against the Jets on Oct. 22.
And one more thing:While there's really no such thing as an easy schedule in the NFL, the defending NFC champs have their work cut out for them with this slate. There's a brutal stretch from Oct. 22 to Nov. 20 when four of Atlanta's five games are on the road – and that one home game just happens to be the Cowboys. The Falcons also play three games in 12 days heading into the all-critical month of the December. And speaking of that final stretch, five of Atlanta's final six games are against NFC South opponents. And chew on this: Just five of the 13 teams on the Falcons schedule had losing records in 2016. The other eight – the Buccaneers, Cowboys, Dolphins, Lions, Packers, Patriots, Seahawks, and Vikings – had an eye-catching 83-44-1 combined mark.