Editor's note: The Falcons' 2017 schedule is comprised of AFC East and NFC North opponents as well as their traditional NFC South opponents. The series continues with Week 2 and the Green Bay Packers.
Over the next two weeks we're going to take a closer look at the Falcons' 13 opponents this season, with the final three scouting reports focusing on their NFC South rivals.
Scouting the Falcons schedule:
Next up: Green Bay Packers
All-time series record: Green Bay leads, 17-15 (includes postseason)
Last meeting: Falcons won 44-21 on Jan. 22, 2017
When they play in 2017: Sunday, Sept. 17 at Mercedes-Benz Stadium in Atlanta
Best draft pick: The Packers traded out of the first round in April's draft and still landed what many draft analysts consider a first-round talent in cornerback Kevin King. Green Bay had to address its pass defense – it ranked 31st in passing yards allowed in 2016. King is 6-foot-3, 192 pounds and could easily become the Packers starting corner by the start of the season. The Packers lost corner Sam Shields (pictured below) in Week 1 last year to what some say could be a career-ending concussion. Strong safety Josh Jones, also taken in the second round, should help bolster the secondary and offset the loss of Micah Hyde.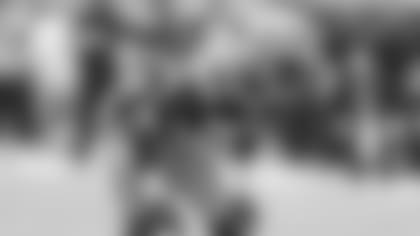 Best free agent acquisition: Signing former Patriots tight end Martellus Bennett and letting Jared Cook walk turned some heads – and rightfully so – but securing pass rusher Nick Perry was huge for the Packers defense. Perry's deal is worth a reported $60 million over five seasons and also included an $18.5 million signing bonus. But in terms of production, the former first-round pick enjoyed a breakout year in 2016, tallying 11 sacks. And outside of quarterback, no position is more coveted than a productive defensive end. With Julius Peppers (7.5 sacks in 2016) heading back to Carolina for what is likely his final season, re-signing Perry was critical.
Toughest matchup: Without question it's trying to find a way to contain, pressure and limit what Aaron Rodgers does when he has the ball in his hands. The last time the Falcons faced the Packers, they held Rodgers and Co. scoreless for two quarters during a 44-21 win in the NFC title game. Is Green Bay better than a year ago? It's May and it's tough to say. Bennett will help. Jordy Nelson should be better in his second full season following a devastating knee injury. And Ty Montgomery should be better acclimated to his role in the backfield. But stopping Rodgers, who passed for 4,428 yards and 40 touchdowns during the regular season, is the key to beating Green Bay. He'll definitely test the new-look Falcons defensive front in the first regular season game at Mercedes-Benz Stadium.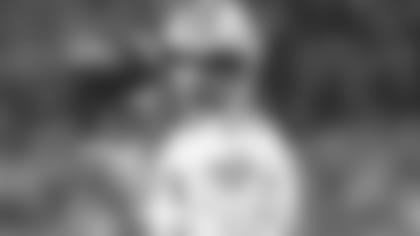 Most favorable matchup:The Falcons gashed the Green Bay defense for nearly 500 yards – 493 to be exact – the last time they met. Matt Ryan passed for 392 yards and four touchdowns and even ran for a score in that game. Julio Jones caught nine of Ryan's darts for 180 yards and a pair of scores – as Atlanta did almost all of its damage through the air. The Falcons' top rusher was Devonta Freeman who gained 42 yards on 14 runs. There's no question offensive coordinator Steve Sarkisian will go to work against the Packers secondary which, as noted above, ranked almost dead last – 31st – in passing yards allowed last year.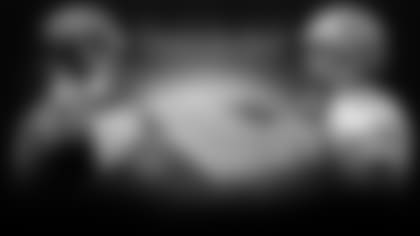 Unsung storyline:Yes, this a rematch of the NFC Championship Game – hard to believe it was only 122 days ago – and that in itself makes this game enticing. But the headliner for this Sunday night tilt will be the regular-season debut of the $1.5 billion Mercedes-Benz Stadium. Yes, players and coaches want to win every game, regardless of where they're being played. But this game – in a brand new 71,000-seat stadium in front of a live national TV audience – makes this easily the biggest regular-season home opener in franchise history. And that's not lost on the Falcons … or the Packers.
And one more thing: While there's really no such thing as an easy schedule in the NFL, the defending NFC champs have their work cut out for them with this slate. There's a brutal stretch from Oct. 22 to Nov. 20 when four of Atlanta's five games are on the road – and that one home game just happens to be the Cowboys. The Falcons also play three games in 12 days heading into the all-critical month of the December. And speaking of that final stretch, five of Atlanta's final six games are against NFC South opponents. And chew on this: Just five of the 13 teams on the Falcons schedule had losing records in 2016. The other eight – the Buccaneers, Cowboys, Dolphins, Lions, Packers, Patriots, Seahawks, and Vikings – had an eye-catching 83-44-1 combined mark.