Editor's note: The Falcons' 2017 schedule is comprised of AFC East and NFC North opponents as well as their traditional NFC South opponents. The series begins with Week 1 and the Chicago Bears.
Over the next two weeks we're going to take a closer look at the Falcons' 13 opponents this season, with the final three scouting reports focusing on their NFC South rivals.
While there's really no such thing as an easy schedule in the NFL, the defending NFC champs have their work cut out for them with this slate. There's a brutal stretch from Oct. 22 to Nov. 20 when four of Atlanta's five games are on the road – and that one home game just happens to be the Cowboys. The Falcons also play three games in 12 days heading into the all-critical month of the December. And speaking of that final stretch, five of Atlanta's final six games are against NFC South opponents.
And chew on this as you get ready for that season opener on Sept. 10: Just five of the 13 teams on the Falcons schedule had losing records in 2016. The other eight – the Buccaneers, Cowboys, Dolphins, Lions, Packers, Patriots, Seahawks, and Vikings – had an eye-catching 83-44-1 combined mark.
All-time series record: Chicago leads, 14-12
Last meeting: Bears won 27-13 on Oct. 12, 2014
When they play in 2017: Sunday, Sept. 10 at Soldier Field in Chicago
Best draft pick: The Bears gave up a ton – the No. 3 overall pick, the No. 67th pick (third round), No. 111th pick (fourth round) and a 2018 third-round pick – to move up one spot to get QB Mitchell Trubisky, and their 2017 draft class will ultimately be judged on his success. That said, second-round pick Adam Shaheen – a 6-foot-5, 277-pound tight end from Division II Ashland – is a physical player who has the potential to make an immediate impact for the Bears, regardless of who starts behind center.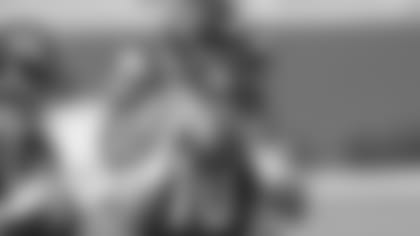 Best free agent acquisition: The Bears let Jay Cutler walk after the season and so they went out and signed former Buccaneers backup quarterback Mike Glennon in free agency. "Mike Glennon is our starting quarterback," Bears general manager Ryan Pace said at the time. If that ends up being the case, then the three-year deal worth $14.5 million per season is a great signing. But it's also why that trade for Trubisky turned so many heads in April, especially with so many other holes to fill on this roster. If Trubisky ends up starting, then the signing of Prince Amukamara, who is slated to be their top cornerback, would be their best free agent move. Amukamara played with the Jaguars last season.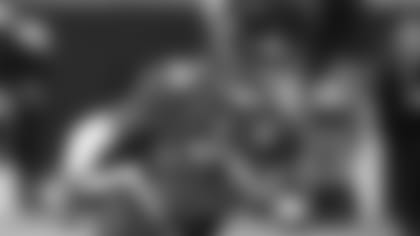 Toughest matchup: Running back Jordan Howard was without question one of the few bright spots for the three-win Bears last season. The fifth-round draft pick out of Indiana started the season off as a complete unknown and ended up starting 13 games and rushing for 1,313 yards and six touchdowns. The 6-foot-1, 225-pound Howard is quick and elusive for his size – and could present a challenge for the Falcons' run defense. Atlanta, which will roll out a new defensive front rotation – that'll include newcomers Dontari Poe, Jack Crawford and rookie Takkarist McKinley – surrendered an average of 104.5 yards per game on the ground during the regular season.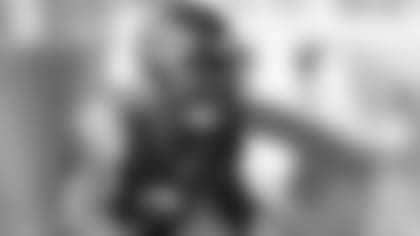 Most favorable matchup: Look for the Falcons to attack the Bears down the field early and often. The Bears signed cornerbacks Prince Amukamara and Marcus Cooper in free agency to compete for starting jobs. Those two (or whoever ends up starting at the corner spots for Chicago) will have their hands full trying to slow down Falcons receivers Julio Jones, Mohamed Sanu and Taylor Gabriel. Jones finished second in the league with 1,409 receiving yards and also scored six touchdowns.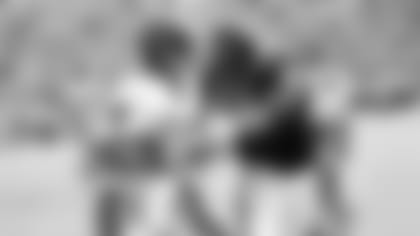 Unsung storyline: It's been a while – 33 years, 8 months and 19 days (but who's counting) – since the Falcons last won a game in the Windy City. And it just happened to be the 1983 season-opener. Steve Bartkowski passed for 201 yards and a pair of touchdowns to William Andrews and Alfred Jenkins in a 20-17 win over the Walter Payton-led Bears on Sept. 4, 1983. Since then the Falcons have dropped six straight at Soldier Field.