Editor's note: The Falcons' 2017 schedule is comprised of AFC East and NFC North opponents as well as their traditional NFC South opponents. The series continues with Week 8 and the New York Jets.*
Over the next two weeks we're going to take a closer look at the Falcons' 13 opponents this season, with the final three scouting reports focusing on their NFC South rivals.
Scouting the Falcons schedule:
All-time series record:Falcons lead, 6-5
Last meeting: Jets won 30-28, on Oct. 7, 2013, in Atlanta
When they play in 2017: Sunday, Oct. 29, in East Rutherford, N.J.
Best draft pick:The Jets bolstered the back end of their defense in a big way when they selected two of the top safeties in the 2016 draft class – LSU's Jamal Adams (No. 8 overall) and Florida's Marcus Maye (39th overall). Adams is considered to be the best all-around safety coming out, he's a sure tackler -- only 24 misses on 191 attempts over last three years. He will help the Jets in the run game as well as in pass coverage. According to Pro Football Focus, Adams (pictured below) led the nation with an 89.2 overall grade.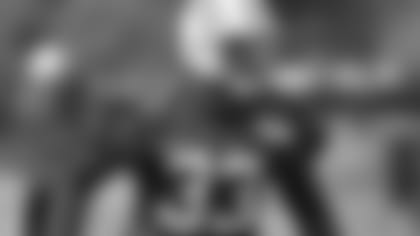 Best free agent acquisition:When a team goes out and signs a free agent to start at the most important position on the field, that's tough to beat. And that's what the Jets did when they signed quarterback Josh McCown in the offseason to a one-year-deal. The 37-year-old McCown obviously isn't the long-term answer in New York, but he's easily the most game-ready quarterback on the depth chart, which also includes Christian Hackenberg and Bryce Petty. A lot can change between now and Jets' season-opener against the Bills on Sept. 10, but for now McCown appears to be QB1. Also worth noting: The Jets also signed free-agent cornerback Morris Claiborne to a one-year deal.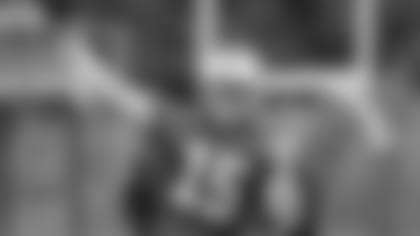 Toughest matchup: The Jets' front seven – specifically defensive tackles Muhammad Wilkerson and Sheldon Richardson – will test the Falcons up front. Oddly enough, both Wilkerson and Richardson are coming off their worst seasons as pros but are still considered to be two of the most talented players on this roster. Wilkerson is in the second year of his $86 million contract and registered just 4.5 sacks last year while reportedly dealing with the aftermath of leg and ankle surgeries. When healthy, though, Wilkerson can be a game-changer in the trenches. Richardson's forgettable 2016 began with a league-imposed one-game suspension for violating the personal conduct policy and included a career-low 1.5 sacks for the 2013 NFL Defensive Rookie of the Year. Not good. But, if those two can return to Pro Bowl form, the Jets' defense will give teams plenty of headaches.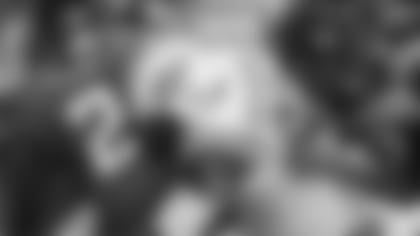 Most favorable matchup: Falcons cornerbacks Desmond Trufant and Robert Alford vs. Jets receivers Eric Decker and Quincy Enunwa, assuming these two are the starters. Decker, who only appeared in three games (shoulder and hip surgeries) last year after catching 80 passes for 1,027 yards and 12 touchdowns in 2015, will reportedly be ready for Jets camp and enters the year as the team's top down-field threat. Enunwa is coming off his best season as a pro – 58 catches for 857 yards and four scores. Whether it's McCown, Hackernberg or Petty behind center, the Falcons' defense should have their way in passing situations vs. New York.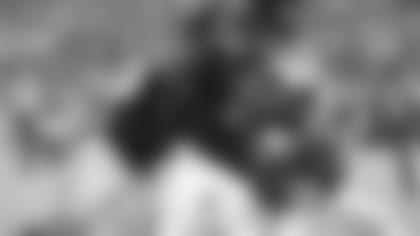 Unsung storyline:These two teams don't have a ton of history – they've only met three times since 2005, with the Falcons winning two of those. What could be interesting in this matchup come Oct. 29 is the timing of it. Now, coaches and players hate to use this term (and understandably so), but I'll throw it out there: trap game. The Falcons will be coming off what it is expected to be an emotional and hard-fought road game against the Patriots on Oct. 22 and then traveling to New Jersey to face the Jets on Oct. 29. Back-to-back road games are never easy in the NFL. And Atlanta's next game? A third straight road game against division rival Carolina on Nov. 5. This is easily the toughest portion of the Falcons' schedule (more on that below).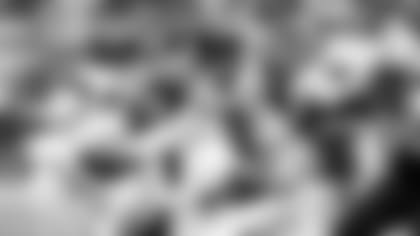 And one more thing:While there's really no such thing as an easy schedule in the NFL, the defending NFC champs have their work cut out for them with this slate. There's a brutal stretch from Oct. 22 to Nov. 20 when four of Atlanta's five games are on the road – and that one home game just happens to be the Cowboys. The Falcons also play three games in 12 days heading into the all-critical month of the December. And speaking of that final stretch, five of Atlanta's final six games are against NFC South opponents. And chew on this: Just five of the 13 teams on the Falcons schedule had losing records in 2016. The other eight – the Buccaneers, Cowboys, Dolphins, Lions, Packers, Patriots, Seahawks, and Vikings – had an eye-catching 83-44-1 combined mark.