Editor's note: The Falcons' 2017 schedule is comprised of AFC East and NFC North opponents as well as their traditional NFC South opponents. The series concludes today with Weeks 12 and 15 vs. the Tampa Bay Buccaneers.
Over the last two weeks I've taken a closer look at the Falcons' 2017 opponents – what they did during free agency, the NFL Draft, how all of the moves might affect these regular-season matchups – and it wraps up today with the Buccaneers.
Yes, it's still only June and so much will happen between now and when the Falcons square off against these teams on the field. But is it ever really too soon to start talking Falcons football and speculate about the much-anticipated 2017 season? Didn't think so. Click on the links below to read the previous reports.
And in case you were wondering, the Falcons kick off training camp in late July and their first preseason game is Aug. 10 in Miami against the Dolphins. The regular season begins Sept. 10 against the Bears in Chicago.
Scouting the Falcons schedule:
Next up:Tampa Bay Buccaneers
All-time series record:Buccaneers lead, 24-23
Last meeting:Falcons won 43-28 on Nov. 3, 2016, in Tampa Bay
When they play in 2017:Sunday, Nov. 26, 2017, in Atlanta and Monday, Dec. 18, 2017, in Tampa Bay
Best draft pick:Most NFL scouts and talent evaluators would agree that the Buccaneers came away with the No. 1 tight end in this class when they selected former Alabama star O.J. Howard 19th overall.
What makes Howard so good? He's fast, big and athletic enough to be a mismatch against most linebackers and defensive backs – and that will definitely help Jameis Winston and the Bucs' short and intermediate passing game. He's fast enough to get that all-important separation against linebackers and he's big enough to outmuscle most corners and safeties, especially in tight spaces.
To top it off he's sure-handed – Howard only had six drops over the least three seasons (three of those were in 2014). Pete Prisco of CBS Sports said Howard might be "the cleanest player in this draft."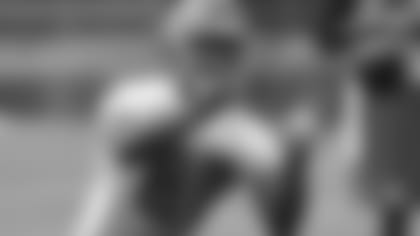 Best free agent acquisition: It's hard not to like the addition of receiver Desean Jackson to this offense. Paired with Mike Evans, and now O.J. Howard, the Bucs' passing became a whole lot more dangerous during the offseason. Jackson, who signed a three-year, $35 million deal that includes a $20 million guaranteed, should more than fill the need for a No. 2 receiving option in Tampa.
Jackson might be 30, but he's still among the fastest in the NFL. He pulled in 56 passes for 1,005 yards in 2016 – that's 17.9 yards per reception. There's no question the Buccaneers have assembled plenty of weapons, but getting everyone on the same page and playing together – including the sometimes temperamental Jackson – will be the key for them offensively. If they do come together, the Bucs will be a better team in 2017.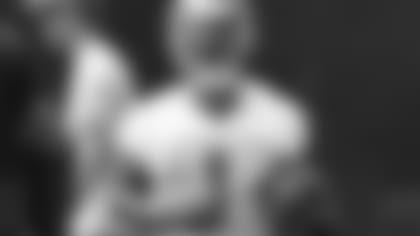 Toughest matchup:The once-obvious area to choose here would be Tampa Bay's running game vs. Atlanta's run defense. And the Bucs' running game should once again be formidable with Doug Martin and Charles Sims providing a nice 1-2 punch while the Falcons' run defense ranked No. 29 in Football Outsiders' DVOA metric heading into the last year's postseason. But both teams have made significant changes to both of those units, including the Falcons adding defensive tackle Dontari Poe in free agency.
Jameis Winston and the Bucs' passing game, however, should be capable of picking up big chunks of yardage in 2017. Who's the biggest threat? It's tough to pick Howard here because he hasn't played a meaningful down football yet. And it's still too early to say it'll be Jackson because he's still developing a chemistry with Winston and finding his place in this offense.
So let's go with Mike Evans, the Bucs' No. 1 receiver. Evans has not only thrived since arriving in Tampa, but his numbers have improved each season. In 2016, Evans caught 96 passes for 1,321 yards and 12 touchdowns. Just for some perspective for Falcons fans – Julio Jones caught 83 passes for 1,409 yards and six touchdowns in 2016. No matter how you slice it, that's really good. The last time these two teams met – a 43-28 Falcons win – Evans came down with 11 catches for 150 yards and two scores. Now the Falcons will have to contend with stopping him, Jackson and Howard as primary receiving targets twice in 2017. That won't be easy.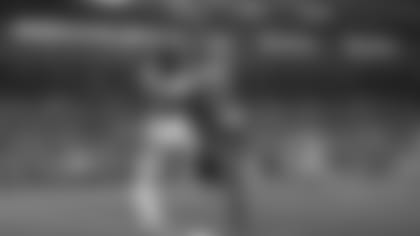 Most favorable matchup:To sum up the Buccaneers secondary, they're a mix of young and older players who sometimes struggle in the turnover department and are thin when it comes to depth. In short, the Bucs could use more help in their secondary. The Bucs want cornerback Vernon Hargreaves – who had one interception in 2016 – to be more aggressive in his second season. According to some of the early reports coming out of OTAs, the 2016 first-round pick is doing that – he's shadowing Desean Jackson and already has a couple of INTs.
Outside of Hargreaves, there are question marks. Brent Grimes, who played well in 2016, will be 34 when the season starts. They did sign safety J.J. Wilcox, a big-time hitter but sometimes struggles in coverage. Matt Ryan threw for 344 yards and tossed four touchdowns passes the last time he faced them. In a pass-happy NFC South, this unit could end up being Tampa's weak spot – and it's one that the Falcons will likely continue to exploit.
Unsung storyline:The NFC South division was created prior to the 2002 season and during a six-year span – from 2002 to 2007 – the Buccaneers won three NFC South titles, but haven't won one since. The Falcons have won four titles, with three of them coming in the last seven seasons (2004, 2010, 2012, and 2016).
While few would dispute that the defending NFC champs still have the most complete roster heading into 2017, you have to wonder if the Buccaneers are finally ready to compete for a division title again. I've noted several times during these reports that's it's still very early, but all four of the NFC South teams look like they've gotten better during the offseason – and the Buccaneers could be scary good on offense IF things come together for them. Time will tell. Until then, the road to the NFC South title still goes through Atlanta.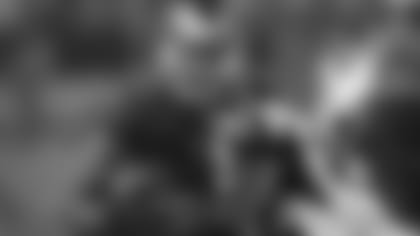 And one more thing:While there's really no such thing as an easy schedule in the NFL, the defending NFC champs have their work cut out for them with this slate. There's a brutal stretch from Oct. 22 to Nov. 20 when four of Atlanta's five games are on the road – and that one home game just happens to be the Cowboys.
The Falcons also play three games in 12 days heading into the all-critical month of the December. And speaking of that final stretch, five of Atlanta's final six games are against NFC South opponents. And chew on this: Just five of the 13 teams on the Falcons schedule had losing records in 2016. The other eight – the Buccaneers, Cowboys, Dolphins, Lions, Packers, Patriots, Seahawks, and Vikings – had an eye-catching 83-44-1 combined mark.