Editor's note: The Falcons' 2017 schedule is comprised of AFC East and NFC North opponents as well as their traditional NFC South opponents. The series continues with Week 13 and the Minnesota Vikings.*
Over the next two weeks we're going to take a closer look at the Falcons' 13 opponents this season, with the final three scouting reports focusing on their NFC South rivals.
Scouting the Falcons schedule:
Next up:Minnesota Vikings
All-time series record:Vikings lead, 18-11 (includes postseason)
Last meeting:Vikings won 20-10 on Nov. 29, 2015, in Atlanta
When they play in 2017:Sunday, Dec. 3, in Atlanta
Best draft pick: The Vikings played without Adrian Peterson for most of 2016 (he appeared in three games) and he has since signed with the New Orleans Saints. In April they drafted running back Dalvin Cook 41st overall and believe the former Florida State star can eventually be their featured back. There's no denying Cook's talent, but the reason he slid into the second round was more about off-field concerns. If Cook blossoms like most think he will, it will go a long way in taking some of the pressure off quarterback Sam Bradford, who was brought in via trade last season after Teddy Bridgewater's gruesome knee injury. Third-round pick Pat Elfiein, a center out of Ohio State, can play guard or center should contribute and help improve an offensive line that had some issues in 2016. That's also good news for Bradford – and Cook.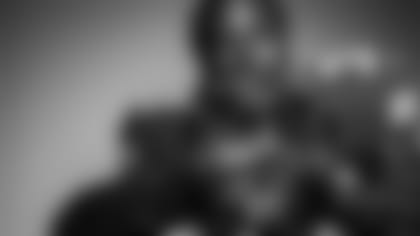 Best free agent acquisition:As noted above, the Vikings had some issues along the offensive line in 2016 and went out signed former Lions offensive tackle Riley Reiff for $58.75 million over five years. Reiff, a first-round pick out of Iowa in 2012, started in 69 games over five seasons in Detroit. He played both left and right tackle in Motown, and could end up on the left side after Matt Kalil left and signed a deal with the Carolina Panthers. Another signing worth noting is running back Latavius Murray. While Dalvin Cook shows promise and potential, the Vikings signed the former Raiders running back for $15 million over three years.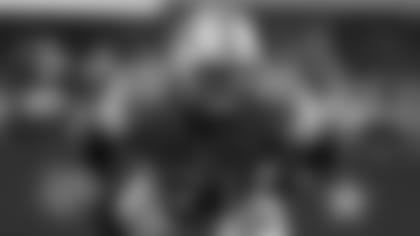 Toughest matchup:Remember when everyone was talking about the surprising Vikings and their 5-0 start last season? Before the team was decimated with injuries (Bridgewater, Peterson, Kalil, Diggs) and had their offensive coordinator (Norv Turner) step down after seven games, there was talk that this team was built to contend for a Super Bowl title. Seems like a long time ago now, but this team is talented, despite finishing 3-8 down the final stretch. Their offense might've been stagnant, but the Vikings' defense was among the NFL's best units. Minnesota's defense ranked third overall and should be tough once again. Pro Bowl corner Xavier Rhodes has the ability to neutralize a team's number of No. 1 receiver, like he did to Atlanta's Julio Jones when these two teams last met. Jones had five catches for just 56 yards and no scores (more on that later).
Most favorable matchup:As noted above, the Vikings' offense was stagnant for a good portion of the 2016 season. Yes, they've addressed the line and signed a couple of backfield weapons to help Bradford, but they still need to come together and prove it on the field. The Vikings come to town in the first week of December, so a lot can (and will) happen between now and then. That said, if the Falcons' offense can put some points up – and that hasn't been a problem as of late – it'll put more pressure on the Vikings to match them. That means putting Bradford and Co. in passing situations. And that means unleashing Vic Beasley, who led the league with 15.5 sacks last year. Right now it looks like the Falcons defense has a clear advantage against the Vikings' unit, at least until it gels.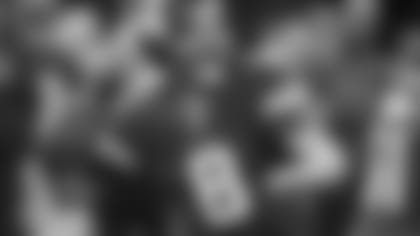 Unsung storyline: Despite all of Minnesota's problems last year, the Vikings still managed to finish 8-8. This is not a bad football team, and if things go better in 2017, this game – in a critical stretch of the season – could take on even more meaning as the NFC postseason picture comes into focus. The Falcons have also dropped their last two games against Minnesota. Atlanta's last win over the men in purple was in 2011 – a 24-14 victory in the Georgia Dome. Matt Ryan (pictured below) threw for 262 yards and had three touchdown passes. Finally, the positioning of this Vikings game is, well, interesting. The Falcons will be coming off what should be a tough game against the Buccaneers in Week 12 and then play four straight versus NFC South opponents to close out the season, including a Thursday night home game against the Saints four days after playing Minnesota. More on the Falcons' challenging schedule below.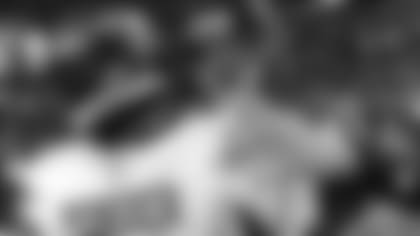 And one more thing: While there's really no such thing as an easy schedule in the NFL, the defending NFC champs have their work cut out for them with this slate. There's a brutal stretch from Oct. 22 to Nov. 20 when four of Atlanta's five games are on the road – and that one home game just happens to be the Cowboys. The Falcons also play three games in 12 days heading into the all-critical month of the December. And speaking of that final stretch, five of Atlanta's final six games are against NFC South opponents. And chew on this: Just five of the 13 teams on the Falcons schedule had losing records in 2016. The other eight – the Buccaneers, Cowboys, Dolphins, Lions, Packers, Patriots, Seahawks, and Vikings – had an eye-catching 83-44-1 combined mark.