Editor's note: The Falcons' 2017 schedule is comprised of AFC East and NFC North opponents as well as their traditional NFC South opponents. The series continues with Weeks 14 and 16 versus the New Orleans Saints.*
Over the next two weeks we're going to take a closer look at the Falcons' 13 opponents this season, with the final three scouting reports focusing on their NFC South rivals.
Scouting the Falcons schedule:
Next up: New Orleans Saints
All-time series record:Falcons lead, 51-45 (includes postseason)
Last meeting:Falcons won 38-32 on Jan. 1, 2017, in Atlanta
When they play in 2017:Thursday, Dec. 7, 2017, in Atlanta and Sunday, Dec. 24, 2017, in New Orleans
Best draft pick:Bring up the New Orleans Saints and two things usually come up, one good and one not-so-good: Drew Brees and defense. The Saints seem to always have a chance because they have Brees, but they struggle immensely when it comes to stopping anyone. And it's no secret that the Saints continued to struggle when it came to keeping their opponents out of the end zone in 2016. They were No. 2 in scoring offense, but 31st in points allowed (and 30th overall).
Five of their seven draft picks were used on defensive players, including their first one – 11th overall – on cornerback Marshon Lattimore, arguably the best corner in the 2016 draft class. The former Ohio State Buckeye, who ran a 4.36 40-yard dash at the combine, is considered a legitimate shutdown corner and some have compared him to Jalen Ramsey.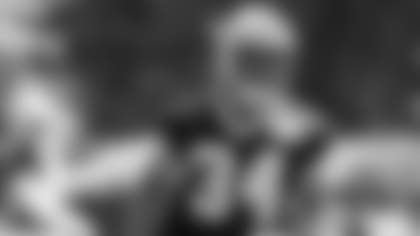 Best free agent acquisition:There's little debate that running back Adrian Peterson is the obvious choice here, who signed a two-year deal worth $7 million with the Saints in the offseason. While there aren't many 32-year-old starting running backs in the NFL, Peterson isn't your average running back. Yes, he's coming back from a torn meniscus that forced him to miss most of the 2016 season, but the seven-time Pro Bowler is now playing in one of the best offenses in the NFL.
The two other notable free-agent signings were former Lions guard Larry Warford (four-year, $34 million deal) and former Panthers linebacker A.J. Klein (four-year, $24 million). Klein played multiple spots in Carolina, including middle linebacker while filling in for Luke Kuechly, and should help this struggling unit. They also added receiver Ted Ginn Jr., linebacker Manti Te'o, defensive end Alex Okafor, and it's worth noting the re-signing of defensive tackle Nick Fairley (four-year, $28 million).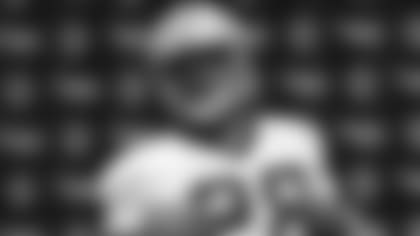 Toughest matchup:Drew Brees, who threw for 5,208 yards and 37 touchdowns, is still considered one of the elite quarterbacks in the league, even at 38 years old. Getting that Saints unit off the field should once again be no easy feat for opposing defenses.
While the Saints did lose receiver Brandin Cooks – who was traded to the Patriots during the offseason – they added some explosiveness on the outside with Ted Ginn Jr. Early on in Saints camp, Brees is reportedly impressed with Ginn, and remarked that "he can fly." And, as noted, they have a guy they call "AP" coming out of the backfield. In short, the Falcons will have their hands full slowing down the Saints offense.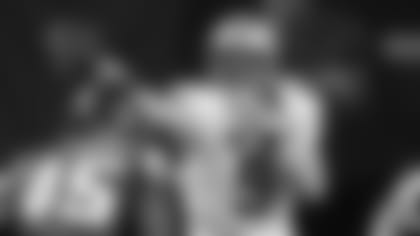 Most favorable matchup:Did the Saints do enough to improve their defense? While adding the best cornerback in the draft (Marshon Lattimore) certainly helps, where is the pressure going to come from? Cameron Jordan (pictured below) tallied 7.5 sacks in 2016, but who's going to bring it on the opposite for New Orleans?
The Saints will need Alex Okafor to play more like he did in 2014 when he recorded eight sacks with the Cardinals and hope third-round pick Trey Hendrickson can make an impact. The Falcons won't face New Orleans until December, but as it stands now, Atlanta's passing game holds the edge vs. the Saints defense.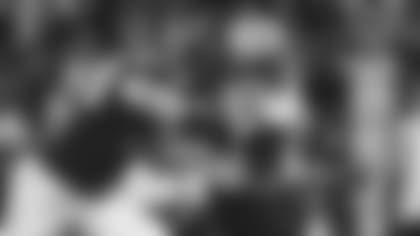 Unsung storyline:From 2006 to 2013, New Orleans dominated this series, winning 13 of 16. But over the last four seasons the two teams have rotated sweeping each other, with the Saints winning both regular-season matchups in 2013 and 2015 and the Falcons taking both in 2014 and 2016.
Regardless if that pattern continues or not, divisional games are always important – and there will added drama in 2017 because these two NFC South rivals clash in December, a time when clubs are playing for the postseason lives.
While the Falcons enter the season with one of the most complete rosters in the league, all three of their NFC South counterparts appear to be better (at least on paper) – and playing five of their final six games against them (more on that below) will make defending their NFC crown a bit more challenging.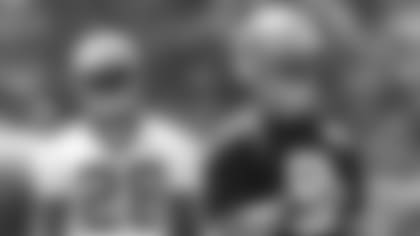 And one more thing:While there's really no such thing as an easy schedule in the NFL, the defending NFC champs have their work cut out for them with this slate. There's a brutal stretch from Oct. 22 to Nov. 20 when four of Atlanta's five games are on the road – and that one home game just happens to be the Cowboys.
The Falcons also play three games in 12 days heading into the all-critical month of the December. And speaking of that final stretch, five of Atlanta's final six games are against NFC South opponents.
And chew on this: Just five of the 13 teams on the Falcons schedule had losing records in 2016. The other eight – the Buccaneers, Cowboys, Dolphins, Lions, Packers, Patriots, Seahawks, and Vikings – had an eye-catching 83-44-1 combined mark.