Editor's note: The Falcons' 2017 schedule is comprised of AFC East and NFC North opponents as well as their traditional NFC South opponents. The series continues with Weeks 9 and 17 vs. the Carolina Panthers.*
Over the next two weeks we're going to take a closer look at the Falcons' 13 opponents this season, with the final three scouting reports focusing on their NFC South rivals.
Scouting the Falcons schedule:
Next up:Carolina Panthers
All-time series record:Falcons lead, 27-17
Last meeting:Falcons won 33-16 on Dec. 24, 2016, in Charlotte
When they play in 2017: Sunday, Nov. 5, 2017, in Charlotte and Sunday, Dec. 31, 2017, in Atlanta
Best draft pick:The Panthers addressed the offense with their first three picks and by doing so, helped lessen the burden on franchise quarterback Cam Newton. Carolina added some explosiveness with the addition of two skill players – running back Christian McCaffrey and receiver Cutis Samuel – who will help in the short and intermediate passing game. Both are built like running backs, but have the speed and shiftiness of a slot receiver. Adding 6-foot-5, 330-pound Taylor Moton, a lineman who can play guard or tackle, will also help address some protection issues and the run game. McCaffrey, a weapon capable of picking up yards in big chunks, will likely make the biggest impact.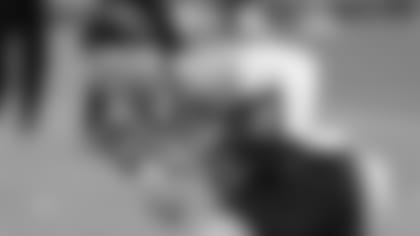 Best free agent acquisition:The name and player people will talk about most is, of course, defensive end Julius Peppers. And that's understandable. Peppers played the first eight seasons in Charlotte and now, at age 37, he's coming back home to play out the final year of an amazing career. And even at his age it would not be surprising if he puts up double-digits in sacks this season. Carolina also added corner Captain Munnerlyn and safety Mike Adams on defense during free agency. That said, the one player who could end up quietly helping this team in a big way is Matt Kalil. The offensive tackle, who was viewed as a draft bust by many, signed a five-year, $55.5 million deal and should upgrade that Panthers offensive line if he can play to his potential. That's a big if, especially considering that he's coming off an injury (shoulder surgery) and played in just two games last year.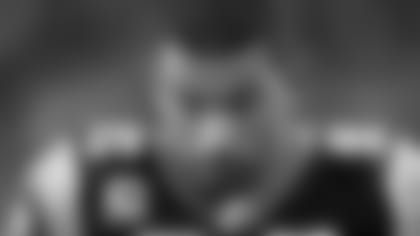 Toughest matchup:Stopping Cam Newton still tops every opposing defensive coordinator's to-do list when game-planning for Carolina. Despite the team's struggles last season, Newton is perhaps one of the most dynamic players in the league. So let's look elsewhere. One of the brightest spot on this team during its 15-1 season and Super Bowl run was the play of linebacker Luke Kuechly. A three-time All-Pro linebacker, Kuechly missed six games with various concussion-related issues during a forgettable 6-10 season for the Panthers in 2016. It's worth noting Kuechly also missed three games due to concussions the year before. It's definitely a concern, but Kuechly has repeatedly said that he won't change the way he plays the game. If Kuechly is indeed healthy and back on the field making plays – and we're operating under the assumption that he will be because, hey, it's only June – then there's no denying that the Panthers are a much different team defensively, especially against the run.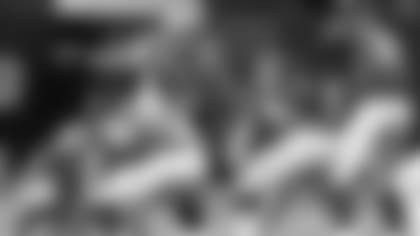 Most favorable matchup:As noted above, Carolina's biggest weakness heading into the offseason was its offensive line. The team addressed it during free agency and the draft, but it's still a big question mark with training camp only a couple of months away. Quarterback Cam Newton – who's big, fast and elusive – still managed to took a beating in 2016. Whether this season is ultimately deemed a success will hinge upon tackles Matt Kalil, Daryl Williams and the rookie, Taylor Moton. If they can buy Newton some time against a Falcons defensive unit that's fast and brings pressure from different areas, then they'll have a chance. But, again, that's a big if – and Atlanta holds a distinct edge in this matchup at this point.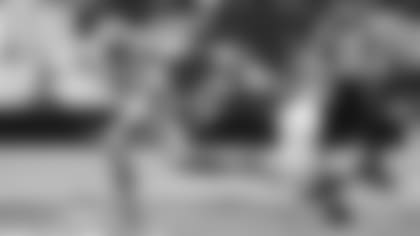 Unsung storyline: This series has gone back and forth the last few seasons. The Falcons have dominated the Panthers most recently – outscoring their division rivals 81-49 the past two games – and have now won three straight. Prior to that, however, it was a mismatch in Carolina's favor as the Panthers two straight by a combined score of 72-3. Right now the Falcons are on top of the NFC South mountain, but the target on them is as big as ever. The second meeting this season between these two foes will be on New Year's Eve in the season finale. More importantly the game caps a final six-game where five of Atlanta's opponents are against NFC South teams. If the Panthers are not in contention for a division title or a playoff spot, you can bet they'll relish playing any sort of spoiler role.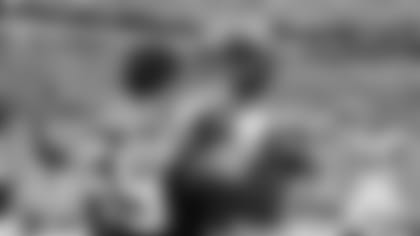 And one more thing:While there's really no such thing as an easy schedule in the NFL, the defending NFC champs have their work cut out for them with this slate. There's a brutal stretch from Oct. 22 to Nov. 20 when four of Atlanta's five games are on the road – and that one home game just happens to be the Cowboys. The Falcons also play three games in 12 days heading into the all-critical month of the December. And speaking of that final stretch, five of Atlanta's final six games are against NFC South opponents. And chew on this: Just five of the 13 teams on the Falcons schedule had losing records in 2016. The other eight – the Buccaneers, Cowboys, Dolphins, Lions, Packers, Patriots, Seahawks, and Vikings – had an eye-catching 83-44-1 combined mark.