Editor's note: The Falcons' 2017 schedule is comprised of AFC East and NFC North opponents as well as their traditional NFC South opponents. The series continues with Week 10 and the Dallas Cowboys.*
Over the next two weeks we're going to take a closer look at the Falcons' 13 opponents this season, with the final three scouting reports focusing on their NFC South rivals.
Scouting the Falcons schedule:
All-time series record: Cowboys lead, 16-10
Last meeting:Falcons won 39-28 on Sept. 27, 2015, in Arlington
When they play in 2017:Sunday, Nov. 12 in Atlanta
Best draft pick:As good as the Cowboys were in 2016, they could not generate a pass rush and addressed it in the draft by picking Michigan defensive end Taco Charlton with their first-round pick (28th overall). But the best pick of their draft class might turn out to be cornerback Chidobe Awuzie, who some considered a steal at the 60th overall pick in the second round. He's big, fast and a playmaker. The 6-foot, 202-pound Awuzie ran a 4.43 40-yard dash at the combine and was arguably the best player in Colorado's stellar pass defense last year. The Cowboys' secondary was hit hard in free agency and Awuzie will likely emerge as a starter by the time Dallas starts its season.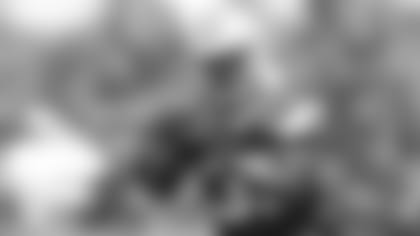 Best free agent acquisition:The Cowboys spent most of their money in free agency on re-signing some of their own players – specifically receiver Terrance Williams, running back Darren McFadden, guard Jonathan Cooper and backup quarterback Kellen Moore. They did sign a couple of defensive backs, including corner Nolan Carroll from rival Philadelphia ($10 million over three years) and safety Robert Blanton from the Bills. Carroll, incidentally, was arrested Monday and charged with driving while intoxicated and later released. Carroll (pictured below) started 16 games for the Eagles in 2016.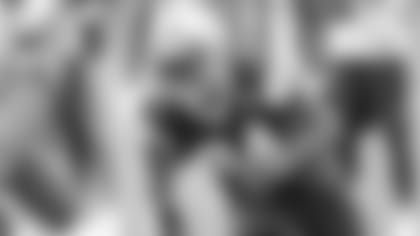 Toughest matchup:The Cowboys love to run the football because, well, they can. Running back Ezekiel Elliott rushed for a league-best 1,631 yards and scored 15 touchdowns during his rookie year behind what is widely considered to be the best offensive line in the NFL. The running game will undoubtedly be the strength of the Cowboys offense again, even with the unexpected retirement of right tackle Doug Free and the loss of Ron Leary in free agency. La'el Collins, who showed signs of being a dominant player before suffering a torn ligament in his toe, will reportedly be ready to go for training camp and will help fill those voids. The Falcons went out and signed 6-foot-3, 346-pound defensive tackle Dontari Poe in free agency – and that acquisition alone should help Atlanta improve in stopping the run, including Zeke Elliott in this Week 10 showdown.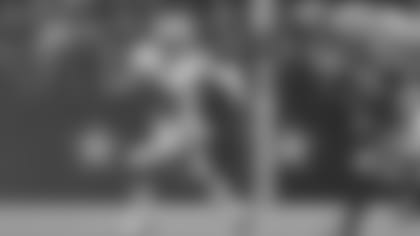 Most favorable matchup:As noted above, the Cowboys secondary was decimated during free agency. The Cowboys lost three starters and a major contributor from last season – cornerbacks Brandon Carr and Morris Claiborne, and safeties Barry Church and backup J.J. Wilcox. That's a whole lot of experience to replace on defense that played way beyond expectations in 2016. To top it off, Dallas might be rolling out a rookie at cornerback in Awuzie, albeit a pretty a good one. A lot can change by the time these two teams meet in early November – and the Cowboys' young secondary will have eight games under their collective belts by then, too. Still, the Falcons – led by Matt Ryan, Julio Jones, Mohamed Sanu and Taylor Gabriel – should have a distinct advantage in the passing game.
Unsung storyline:The Falcons have had the Cowboys' number as of late and will be looking for their third straight win over Big D. Some thought these two teams were destined to meet in the postseason last year with Dallas owning the NFC's top seed, but the Cowboys couldn't slow down Aaron Rodgers and the Packers' passing attack. Both of these teams are expected to be among the NFC's best again in 2017 and this one could even have postseason implications (seems crazy to be writing that in May). If the Cowboys hope to return to the postseason and advance this year, they'll have to improve on defense – and Matt Ryan Co., who led the league's top offense in 2016, should provide the ultimate litmus test. This game also marks the lone home game of a tough five-game stretch when the Falcons play four of them on the road (more on that below).
And one more thing: While there's really no such thing as an easy schedule in the NFL, the defending NFC champs have their work cut out for them with this slate. There's a brutal stretch from Oct. 22 to Nov. 20 when four of Atlanta's five games are on the road – and that one home game just happens to be the Cowboys. The Falcons also play three games in 12 days heading into the all-critical month of the December. And speaking of that final stretch, five of Atlanta's final six games are against NFC South opponents. And chew on this: Just five of the 13 teams on the Falcons schedule had losing records in 2016. The other eight – the Buccaneers, Cowboys, Dolphins, Lions, Packers, Patriots, Seahawks, and Vikings – had an eye-catching 83-44-1 combined mark.