Editor's note: The Falcons' 2017 schedule is comprised of AFC East and NFC North opponents as well as their traditional NFC South opponents. The series continues with Week 4 and the Buffalo Bills.*
Over the next two weeks we're going to take a closer look at the Falcons' 13 opponents this season, with the final three scouting reports focusing on their NFC South rivals.
Scouting the Falcons schedule:
All-time series record:Falcons lead, 7-4
Last meeting: Falcons won 34-31 on Dec. 1, 2013, at the Rogers Centre in Toronto
When they play in 2017: Sunday, Oct. 1 at Mercedes-Benz Stadium in Atlanta
Best draft pick:The Bills lost a pair of cornerbacks in the offseason, including Stephon Gilmore to AFC East rival New England and had to address to the position during April's draft. They did, picking Tre'Davious White out of LSU – a player many scouts considered to be one of the best corners in this class. While he isn't the most physical player – one knock on him was that he wasn't much of a tackler – the Bills hope the 5-foot-11, 190-pound White can be a lockdown-type corner and make an immediate difference in their defensive backfield.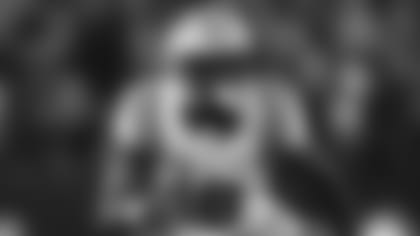 Best free agent acquisition:To help offset some of the aforementioned secondary losses during free agency, the Bills went out and signed former Packers safety Micah Hyde for $30 million over five years ($14 million reportedly guaranteed). While Hyde will likely line up as a strong safety, his versatility should help Buffalo. The 26-year-old Hyde also played nickel corner, strong safety and free safety and tallied eight interceptions, 24 pass breakups and five forced fumbles while in Green Bay.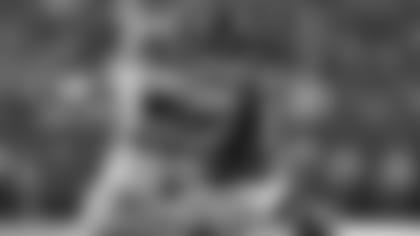 Toughest matchup: When healthy, receiver Sammy Watkins has shown the ability to make big, game-changing plays. So, too, has quarterback Tyrod Taylor. But the scariest and most dynamic player on the Bills roster is running back LeSean McCoy – and stopping him will undoubtedly be atop most opposing defensive coordinator's to-do list again in 2017, including the Falcons' Marquand Manuel. Despite battling nagging injuries in 2016 (he injured his ankle in a Week 17 game against the Jets), "Shady" McCoy ran for 1,267 yards and 13 touchdowns. He still possesses that breakaway speed – he ripped off a 75-yard run for a score against the Jaguars in late November. The Falcons' defensive front will have to be disciplined and mind their gaps against McCoy as well as contain the edge because of the elusive Taylor.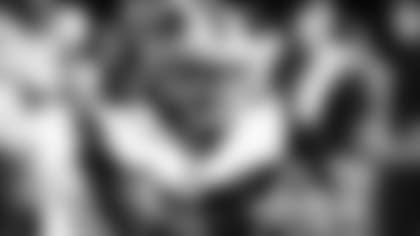 Most favorable matchup:It's a recurring theme for this team, but the Falcons – specifically, the passing game led by Matt Ryan, Julio Jones and Mohamed Sanu – enter most games with a distinct advantage on the outside. Factor in the loss of Gilmore to the Patriots and a rookie corner lining up on Jones, and Atlanta has to like its chances there. If the Falcons take some shots downfield (and they most certainly will), it should keep Hyde form playing closer to the line of scrimmage. And if Devonta Freeman and Tevin Coleman can find some creases, the Falcons duo could potentially have a big day on the ground, too.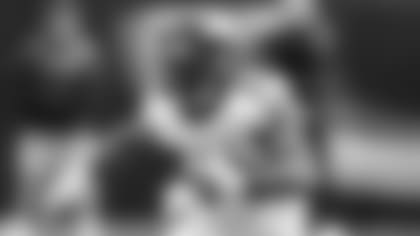 Unsung storyline:The Falcons and Bills have only met 11 times, with Atlanta winning the last four matchups – but it's been a very long time since the Bills last tasted victory in Atlanta. How long? Buffalo hasn't won in the Peach State in more than 43 years. That win came on Dec. 2, 1973 – the very first meeting between these two teams. O.J. Simpson rushed for 137 yards and Jim Braxton scored twice to lead Buffalo to a 17-6 win over the Falcons in Atlanta Stadium. One other storyline that'll be talked about leading up to this one is the return of former Falcon Patrick DiMarco, who signed with the Bills during free agency. The fullback, a fan favorite, spent four seasons playing in Atlanta.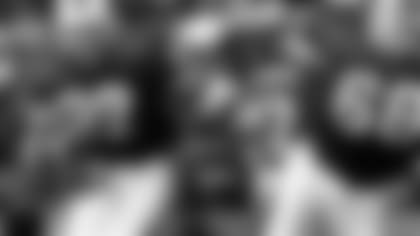 And one more thing:While there's really no such thing as an easy schedule in the NFL, the defending NFC champs have their work cut out for them with this slate. There's a brutal stretch from Oct. 22 to Nov. 20 when four of Atlanta's five games are on the road – and that one home game just happens to be the Cowboys. The Falcons also play three games in 12 days heading into the all-critical month of the December. And speaking of that final stretch, five of Atlanta's final six games are against NFC South opponents. And chew on this: Just five of the 13 teams on the Falcons schedule had losing records in 2016. The other eight – the Buccaneers, Cowboys, Dolphins, Lions, Packers, Patriots, Seahawks, and Vikings – had an eye-catching 83-44-1 combined mark.