*Dan Quinn's t-shirt collection has been a hot topic all year. Quinn has several custom made shirts that have garnered a lot of attention.
The Nike t-shirt can't be bought; it's for Quinn's team only. And that's because there is a meaning behind the shirt, which is what makes it unique.
On the sleeve of the shirt, it says "AFST" short for Atlanta Falcons Special Teams.  The shirt isn't necessarily awarded to players that lead on the stat sheet, rather it's given to those who display the specific qualities that Quinn and his coaching staff are looking for. "It's not stat related. It's related to toughness, effort, the strain and the finish," Quinn said of the shirt. "Some of those topics don't always show on the stat sheet. Doing right longer, those are the types of things that stand out."
If you were to see a player walking around with multiple stripes under the "AFST" on the sleeve, there is also another meaning behind that.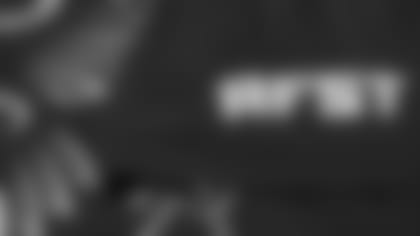 "If you see a guy with a couple stripes, you know that guy has been ballin'," Quinn said.
Before the Falcons start their special teams meeting in the hotel on Saturday night before a game, Special Teams Coordinator Keith Armstrong presents the shirts to those deserving. The shirt is awarded based off stellar performances in the previous game and also serves as a motivational tool for some. "Just by having a shirt, it motivates me to get more," said Robenson Therezie, the owner of two shirts. "I try to earn those shirts by doing my job, to show it's important to me."
Although the official shirt cannot be bought, don't worry Falcons fans; you can now buy an almost identical version. The "Fearless Flock T-Shirt" is now available for a limited time period.
The Mall of Georgia store is located in the Village close to the fountain and Cheesecake Factory. Hours of operation for the store is as follows:
Special Thanksgiving Hours: 6PM – 11PM
Black Friday Hours: 6AM – 10PM