Welcome to Straight from the 'Beek! It may be Black Friday but the Falcons are preparing for the Buccaneers in a shortened week. The two NFC South foes will clash Sunday at Mercedes-Benz Stadium – and you've got plenty of questions. So, let's have at 'em. Just remember that all opinions you see in this space are mine, unless otherwise noted.
We begin with Jerry from Statesboro, who's a little upset that he didn't get a full week of Straight from the 'Beek.
Jerry from Statesboro, GA
Hey Beek. You ruined me and the rest of the Beekers' daily routine Tuesday. Wake up, shower, eat breakfast, go to work, on first break READ STRAIGHT FROM THE BEEK. What happened? Well, I forgive you because my question made the cut ... lol. First question, how do you feel about Jalen Collins being cut. I'm OK with it because Damontae Kazee got to play a little against Seattle and he brings it. Second question, if we can beat Tampa Bay, does our bandwagon start to get full again, a la 2017, or do the fair-weather Falcons fans wait until they know we're in the playoffs? I say the latter. Your thoughts?
Matt: My apologies to all the Beekers out there who missed their usual five servings of SFTB – it's been an unusual week with the overnight flight home from Seattle early Tuesday morning to Thanksgiving on Thursday. Hopefully you all had a great holiday and spent some quality time with family and friends. Now, let's get back to the business at hand and your questions, Jerry. According to Falcons coach Dan Quinn, the Falcons took their time evaluating the Jalen Collins situation during his 10-game suspension and felt moving on was the best decision for this team. No one has better sense of the team chemistry and knows the locker room better than Quinn, so I think Falcons fans should be totally at peace with the move. It sounds like you are, Jerry. As far as your second question goes, I say the more, the merrier – with one stipulation: if you're going to jump on the train, stay on the train and support the team.
---
Malachi from Carrollton, GA
Before I ask my question, I just want to say that the last time I submitted a question when I said I wanted your photograph, I meant that I want your autograph, but on to the question. Monday night was a good win for us, and a momentum swing in our direction, but what I'm worried about with this team is payday. How are we going to keep Tevin Coleman and Devonta Freeman, Grady Jarrett and Dontari Poe, Vic Beasley and Keanu Neal, Taylor Gabriel and Justin Hardy? I'm hoping that they will be loyal to this team and just stay with us. What do you think?
Matt: Hey, Malachi. Ah, that makes more sense regarding the photograph and I'm flattered by the request – I'll make that happen somehow, some way. Maybe we'll put together some sort of meet-and-greet once the season is over. I'd love to meet some of my readers. To your question, keeping players is something every fan of every great team has worried about since the salary cap era began. The reality is that you can't keep everyone and that's why it's so important for general managers to lock up the players they want to build around and be able to draft well year in and year out – to keep bringing in young, talented players who can make a positive impact on your team. As far as loyalty goes … You'd like to think loyalty does meaning something, but you can't deny someone the opportunity to better their personal situation either. The average NFL career is something like three-and-a-half seasons – and that's a very small window. For those who are talented, healthy and lucky enough to play longer, it's always good to have options. In the end, both sides will do what they think is best – and hopefully it works out for both.
---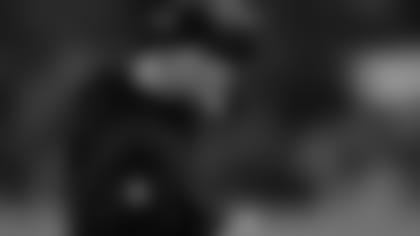 Hi Beek! Shout out to DQ! Many readers comment on the Falcons not performing offensively like they did last year, with essentially the same personnel. Most should realize the analysis work that goes into planning in the NFL. They will find ways to stop what you do best. It is an ever-evolving thing to take advantage of matchups, execute and score. That being said, I'd like to acknowledge the excellent job that DQ has done since coming here, making the tough personnel decisions and elevating our program each year! In spite of tough bounces of the ball, integrating new OC and DC, we control our own destiny for a return to the playoffs for the remainder of the season. Now if we could only sweep the Saints! Be proud Falcon faithful!
Matt: Hi, Charles. Yes, I've repeatedly stressed here in this space that this thing is more like a marathon – and, in the end, all that matters is to make it into the postseason. It doesn't matter how it looks. All that matters is getting into the tournament – having a chance to play another game (survive and advance). You've got to be in it to win it. With six games remaining – five against NFC South opponents – the Falcons certainly do control their own destiny. Plus, Atlanta owns head-to-head tiebreakers over the Lions, Seahawks, Packers and Cowboys.
---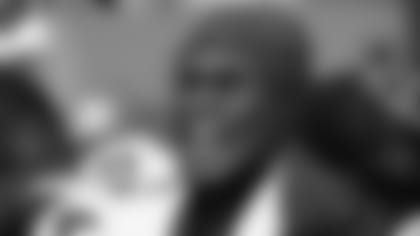 It's absurd how Julio Jones isn't going off this year. When he's not double-teamed (especially in the end zone), just throw him the ball (jump ball)! A pair of questions for you, Matt. 1) Why don't we use Julio anymore like we did when he was a rookie? When Ryan would throw screen passes to Julio and he'll run all the way using his speed. I think we need to start doing that again. 2) Was Julio double-teamed in his breakout year in 2015? Idk, but I felt like Ryan just forced him the ball every play lol. Have a Happy Thanksgiving bro!
Matt: Hey, Chris – and happy Thanksgiving to you and yours, too. All I can tell you is that getting Julio Jones involved in the offense is a priority for the Falcons. Dan Quinn has said so repeatedly. And yes, since he's one of the Falcons' most dangerous weapons, opposing defenses do focus on Jones – often double-teaming him. The offense will take what the defense is giving them, but that hasn't stopped Ryan from throwing his way. If you look at the number of times he's been targeted by Matt Ryan, that should help see things more clearly, too.
Seattle: 10 targets, 5 catches
Dallas: 8 targets, 6 catches
Carolina: 12 targets, 6 catches
New York: 6 targets, 3 catches
New England: 13 targets, 9 catches
Miami: 7 targets, 6 catches
Buffalo: 4 targets, 3 catches
Detroit: 12 targets, 7 catches
Green Bay: 9 targets, 5 catches
Chicago: 5 targets, 4 catches
---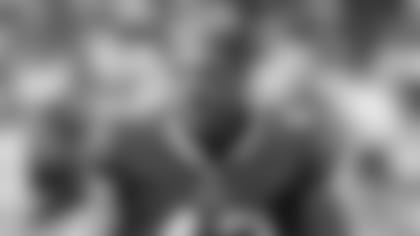 Hello, Beek. My first time writing in. I enjoy the column and read it most days. Now that I'm in Virginia instead of Georgia, I do my best to keep up. I've been a Falcons fan since they came into the league. Our running game has seemed sluggish at times and I believe one change from last year that folks may overlook is losing Patrick DiMarco at fullback. He is a very good fullback and him, Freeman and Coleman had developed chemistry. Also, Patrick is a great receiver in the flats. Not saying that Derrick Coleman isn't good and hopefully the three-headed monster can roar in December, but losing DiMarco might have been a little more painful than expected. Thoughts?
Matt: Hey, Phillip. When I look at Patrick DiMarco's stats, they're obviously not eye-popping – that's just the nature of his position. Fullbacks do a lot of the dirty work, mostly blocking and clearing paths so the speedy running back can get into the second levels of the defense. I also know DiMarco was a fan favorite and extremely popular while playing here in Atlanta, so there's the chemistry factor, too. But, looking back at last year, he had just seven catches for 52 yards and a touchdown in 16 games. He didn't carry the ball once, either. So I'm not convinced that they're really missing him as an offensive threat. The fullback just isn't a big part of this offense, outside of blocking in certain plays. Just look at Derrick Coleman's stats this year.
---
Paul from Liverpool, England
Hey Beek, how's things? Always enjoy the questions & answers. Been a Falcons fan since the mid 80's I was lucky enough to travel to watch the Dallas game, great win but my concern revolves more around the fans ... there were so many empty seats for what was supposed to be a sellout game. I did notice lots of people just wandering around the stadium and loads left early despite the winning score line. I felt like they should've been in their seats roaring the lads on
Matt: Hey, Paul. Thanks for writing in and glad you were able to make it to the Cowboys game. Well, you're not the first person who has written to me asking about "all the empty seats." I think it's a combination of things, beginning with where the fans choose to watch the game once they're actually inside Mercedes-Benz Stadium. They have so many options and for many of them, it's not sitting in their actual seat for the entire game. Between the restaurants and clubs and all of the other attractions at the new stadium, Falcons fans can see the game from almost anywhere. But I get it – the empty seats are noticeable. I wish I had a solution or a better answer for you, but I don't.
---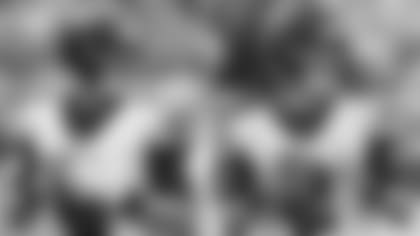 Jaydon from Stockbridge, GA
Is Matt Ryan still wearing a white glove on his left hand? It also messed him up in passing a little.
Matt: Hey there, Jaydon. You're not the first person to ask about Matt Ryan's glove this year. Ryan started wearing a glove on non-throwing hand after injuring his thumb in Week 3 of last season. It reportedly gave him a better grip on the football so he stuck with it. And he's been wearing it ever since. He did, however, take off the glove in the Falcons' win over the Jets a couple of weeks ago because it was raining so hard — and the glove lost its tackiness. As far as colors go, from what I understand it's fairly random. Hope that helps.
---
Danny from Springfield, OR
Hey Beek! What is your take on Jalen Collins? Although he has serious skills I think the Falcons made the right decision letting him go. I will never understand people with an awesome future ahead of them throw it all away by doing something that is completely in their control not to do. Faithfull to the brotherhood forever. Keep it up bro!!
Matt: Hey, Danny. I mentioned the Jalen Collins move above. Hopefully Collins learns from this entire experience, lands on his feet somewhere and has a great career.
---
I want to congratulate Matt and Sarah Rayan on their twins. May God protect and keep them safe from all hurt harm and danger all the days of their lives. I also ask that God bless Matt and Sarah with love peace and happiness. Thanks.
Matt: Thanks for writing in, Jerry. I'm not sure if the Ryans read Straight form the 'Beek, but just in case they do …
---
Why do you think more plays are not being called with Matt Ryan rolling out? With Tevin Coleman and Devonta Freeman being so versatile, I don't understand. Your opinion.
Matt: I don't have a problem at all with the play calling, David. I think if the Falcons can exploit a particular defensive formation by rolling out, they will. When you're among the top offenses in yards per play, things are working just fine. The Falcons have gotten noticeably better at converting on third down and in red-zone situations, too. But to your point, I get it. In fact, according to the stat and graphic below, Matt Ryan is No. 2 in passer rating when throwing outside the pocket: