Welcome to Straight from the 'Beek! It's Friday, which is always a good thing. Even better is that we're just a couple days away from the Falcons' next home game – a showdown with the Miami Dolphins at Mercedes-Benz Stadium on Sunday. Should be a fun one to watch, especially with the Falcons' offense going up against that stingy Dolphins defense. Strength vs. strength.
One note before we get started: I enjoy your questions and I receive a ton of fantastic emails with kind remarks from people – you guys – I don't even know. Thank you. But I also receive a decent amount of nasty emails from so-called fans who think this is some sort of avenue to make personal attacks on players, coaches, the organization and even me. I obviously delete those, but just want you to know I have no stomach for hateful comments. Stop wasting your time.
And finally, we'll begin today's Straight from the 'Beek with a rant from Jack in Midway, Ga., and follow it with a not-so-good question/comment from Matt in Roswell, Ga. Then we'll end it with a plea from two avid readers -- Brian from Clarkston, Ga., and Larry from Dalton, Ga.
You guys can weigh in on the comments section below, if you want.
So, let's get to your questions, shall we? Just remember that all opinions you see in this space are mine, unless otherwise noted.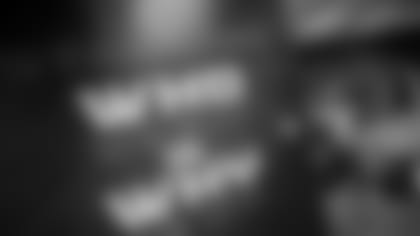 First, I love the column and the unbiased comments. No question just ranting. I'm an avid Falcons fan win, lose or tie! I prefer the wins, but this early in the season with our record as it sits and substantial injuries, I have no complaints. It's early and a long way to the end of the season, our team is one of the most solid and unpredictable teams in the league, so everyone just needs to sit back and enjoy. I believe in the Brotherhood and its meaning. We are adjusting to new coaching faster than most other teams and could be a lot worse. I like the way we are playing and with focusing on cleaning up what we need to early in the season – it should give us more stability for the long stretch from here on out. I'm with the team, the only thing we need to focus on even as fans is the game in front of us and support them and the coaching for getting prepared for that alone. Every team is different and what to expect changes daily, that's what they have to adapt to every week. My only expectation for the Falcons is hold tight to the Brotherhood and put on a good show on game night. Thanks, Allen.
Matt: Thanks for reading and for the comment, Allen. I think you're looking at things the right way and keeping it all in perspective.
---
How much time do you spend each week making up questions and passing them off as "questions from fans"? Because how cliché is it for someone from Australia to write in with "g'day mate" as the opening greeting?
Matt: About as much time as I'm going to spend answering this ridiculous question. Congratulations, your prize is behind the door with the giant-sized "A" on it.
Please, folks, no more garbage submissions like the one above. They're going from the inbox to the trash from now on.
And for what it's worth, I receive submissions from Falcons fans all over the world -- yes, they do exist! -- from Australia, England, Germany, Canada, Mexico, Panama and even Japan. I'm having trouble translating some of them, though. So if there are any translators out there, hit me up. Thanks. Not you, Matt.
---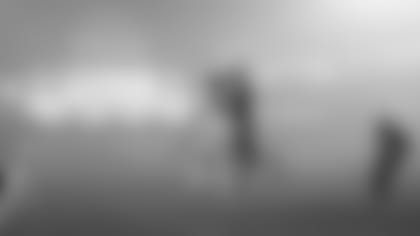 Crawford from Marietta, GA
I've been reading your column for a few weeks now and I love your approach to answers. I have two questions if that's OK. Julio Jones still hasn't gotten into the end zone, which is what it is, but do you think there may be any issues on the OC side of things? How long does a new system take to really gel? I'm certainly happy with the offense thus far but just curious if it may explain some of the turnovers, etc.
Matt: Hey, Crawford. It sounds like you're trying to connect Julio's lack of scoring to the new offensive coordinator and I'll stop you right there. It's really a combination of what opposing defenses are doing – you know stopping Jones is always going be the top priority – and the situation (down, distance, time and what the defense is giving). Plus, Jones missed the second half of the Bills game in Week 4. While it's surprising that he has not scored once or twice heading into the Falcons fifth game, it's still early in the season. Last year Jones scored six touchdowns – and he's scored 40 touchdowns in his six previous seasons (which is about a 6.6 average).
---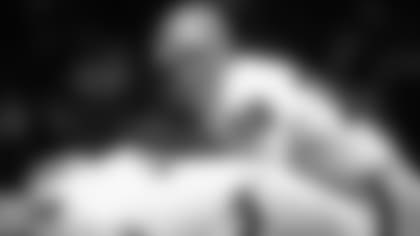 David from Marshalltown, IA
Hi, Beek. It seems as though many (some?) Falcon fans seem to be disappointed with the team's play this year and I think it has to do with comparing this year to last year's dominance and Super Bowl run. Looking ahead, at what point do YOU consider this year "disappointing"? Will it be the record? Would it be not keeping statistical pace with last year? I think fans can only be disappointed if they compare this year to last. Are we setting our standards too high, given that our run last year would be nearly impossible to replicate? 10-6 wouldn't be disappointing to me but 9-7 sorta would be.
Matt: What would I consider disappointing? That's easy. If the Falcons do not make the playoffs, I would consider that a major disappointment. With the core of players they have returning and the upgrades they made on defense, I'd expect a return to the postseason. In fact, I am expecting that – along with a deep postseason push. Here's the thing, David. You cannot compare this year to last year anymore. It's a different team and the league is different – meaning all of the teams have changed (whether it be due to personnel, draft picks, free agency, retirement, age, coaching changes, etc.). And here is all that matters: Get into the playoffs. Once you're in it, you can win it. How many wild-card teams have we seen run the table and win the Super Bowl? A lot. I can think of six teams who were wild-card teams and won the Super Bowl:
1980 Raiders – Super Bowl XV
1997 Broncos – Super Bowl XXXII
2000 Ravens – Super Bowl XXXV
2005 Steelers – Super Bowl XL
2007 Giants – Super Bowl XLII
2010 Packers – Super Bowl XLV
And four other teams made the Super Bowl as wild cards: The Cowboys (1975), Patriots (1985), Bills (1993) and Titans (1999).
No one cares how you get there, David. No one remembers an ugly three-game losing streak in October, had you won four games by a combined seven points or that you only won nine games.
---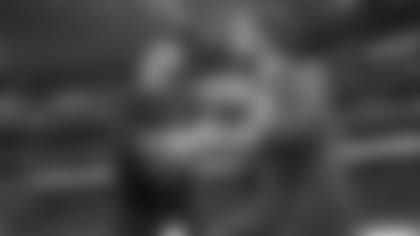 Hey bro, love what you are doing for the fans, man. You are truly appreciated. My question is our team always preaches finishing but we have a hard time doing so. It seems like whenever it's time to put that last nail in the coffin, we don't do it and we end up being in danger of losing the game. Another thing is we as fans are gonna forever be salty about the Super Bowl. We had time to get in field goal range for Matt Bryant even after the game was tied. All we needed were a couple completions to get in Matt Bryant's range. We hate to compare QBs but Aaron Rodgers will try to beat you with no overtime and I think that's the killer instinct we wanna see Matt Ryan have. I'm still salty at Kyle Shanahan's play calls, too, with the game on the line. We as fans are trying to move on, but it's easier said than done knowing we had the game won. So again, my question is what is it gone take for us to finish when we have the team by the neck, Matt? We fans keep being close to going into cardiac arrest every week when we know we have a team that's more talented at this point and, like you always say, built to win now.
Matt: TK, I totally get it. And I totally understand your feelings about being so close in the Super Bowl. I know everybody here in this building appreciates the fans, and they get it, too. But you – the fans – have to remember, too, that no one feels it more than the players do. We can try to imagine what it felt like – and try to imagine what it's like being asked those questions over and over and over, even to this day – but we'll never know. My advice is tuck 2016 away and remember what a great year it was, but realize that this team – and every team in the league – is different this year. All that matters in the NFL is to make the postseason – you've gotta be in it to win. Does home-field advantage help? Heck yeah. But is it necessary to win a Super Bowl? Not at all. Look at the scores week in and week out. It's tough to win in this league. Look at the score differential – it's very close. It's an extremely competitive league – and the little things is what separates teams. Stop comparing Matt Ryan to Aaron Rodgers. Stop comparing 2016 to 2017. They're never going to be the same. Embrace the now. Win today. And move on.
---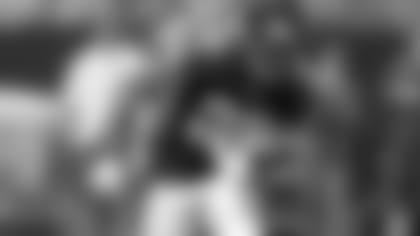 Matt, avid reader, first time contributor here. This is a simple question without a simple answer. How do we get Tevin Coleman the ball more? Over the last two seasons I've waited for his yards-per-touch to decline but he always finds ways to make plays even with limited opportunities. With Mohamed Sanu out and the Falcons not completing the big plays at the same rate as last year, I think it would be wise to get him more involved since the big connections to Julio Jones and Taylor Gabriel haven't been great thus far. I was hoping to see him lined up in the slot on some LBs after the big receivers got hurt against the Bills, but instead they tried to keep the offense the same and leaned on Justin Hardy to separate and make plays. Let's get this guy the ball!! Oh, and side note, this Nick Williams kid continues to step up anytime there is an injury and I think DQ and Sark need to realize that they have a slot weapon on their hands who has definitely earned himself some playing time. Thanks!
Matt: Thanks for reading and welcome to Straight from the 'Beek, Zach. We can't ever have too many readers/fans from Upstate New York, in my opinion. You're spot on regarding Tevin Coleman – he is a playmaker for sure and is extremely effective as a receiver coming out of the backfield. Against this Dolphins defense it's going to be even more critical, in my opinion, to get Coleman and Devonta Freeman the ball in space – meaning short, quick passes – and let them go to work. And you're right about the myriad of weapons Steve Sarkisian has to work with, including guys like Austin Hooper and even Nick Williams, as you mentioned.
---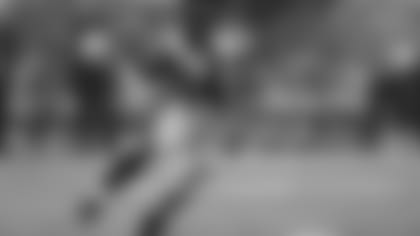 I know that so far this season we have had an issue with turnovers, but I feel even with the turnovers, our team has done a fantastic job moving the ball on defenses. Do you see the Falcons changing things up a bit to put the ball into our playmakers hands sooner, like Devonta Freeman and Tevin Coleman to help cut down on the mistakes?
Matt: It's all about finding the favorable matchup on every play. If you've got Julio Jones in one-on-one coverage, Matt Ryan is probably going to look his way. If Freeman is open in the flat, same deal. But I don't think you avoid certain players to cut down on the turnovers, Jay. It's really just a mindset of making good decisions and protecting the football. Just like on defense, where the Falcons need to create more takeaways.
---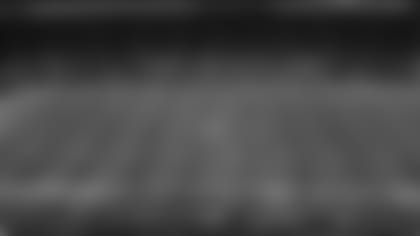 Why are the Falcons standing on the far sideline instead of the near sideline? All home teams are on near sideline at the home stadium.
---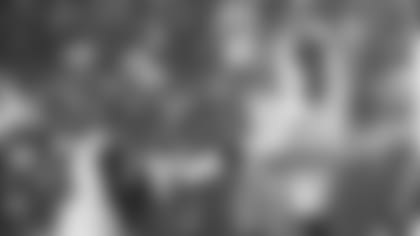 Good to be back with my third question on the Beek. I see that Matt 'Money' Bryant is now dealing with a back injury and Justin Hardy is also sidelined with an injury I'm not aware of. Any insight you can offer up on the seriousness of their injuries?
Matt: Hey, Leroy. All we know is what Falcons coach Dan Quinn told us on Thursday, which is that they held Bryant out again because of a sore back. He normally kicks on Wednesdays and Fridays during the week. If he can't go, they brought in Mike Meyer, who was here throughout training camp and the preseason. I don't know much about the status of Hardy at this point. He did not participate on Thursday due to an illness.
---
Beek, I love your column and read it every day if possible. I'm a lifelong Falcons fan and ex-high school football coach (retired). I agree with most everything you say here and don't get the negative vibes coming from so many fans. I wanted to ask where your knowledge of the game comes from? Playing experience? Coaching experience? Just a lover of the game?
Matt: Thanks, coach. I've loved football ever since I was a kid and it started in Ann Arbor, Michigan. We used to live there and my first-ever exposure to the game was an Ohio State-Michigan game in the Big House. I ended up playing in high school – in New York and in New Jersey. I wanted to play in college, but only received letters from some smaller schools. When I tore three ligaments in my left knee during my senior year, it helped make choosing a college a little easier. I ended up going to West Virginia University and then grad school at Marshall. I covered WVU's team as a writer (and as a correspondent for the Associated Press) and when I was at Marshall, I got involved with the sports information department as a grad assistant. I had a couple of internships – at The Citadel and with the Tampa Bay Buccaneers – and I learned a lot about the game there, too. And since then I've been covering high school, college and pro football ever since. I covered some Big East and ACC football as well as the Redskins and Ravens before moving on to CBS Sports, where I oversaw all of the NFL content for CBSSports.com. I spent almost eight years at CBS before coming to the Falcons. Hope that helps ... and that's way too much about me.
---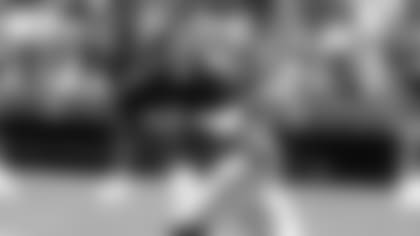 Triston from Las Vegas, NV
WE ALL HATE THE (expletive) RED PINSTRIPE UNIFORMS. FOR GOD SAKES. ISN'T THERE ANYONE MAN ENOUGH TO BRING BACK THE BACK TO BLACK 1990'S UNIFORMS PERMANENTLY AND WITH SILVER PANTS TOO?
Matt: We get it, Triston. You don't like them. You made your point. Based on your fellow readers' comments, you're not alone. Now stop yelling. Thanks for reading.
---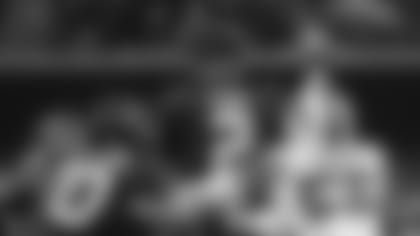 Michael from Riverdale, GA
Why doesn't Matt Ryan get rid of the ball faster? And it seems he doesn't know of his pressure until it's too late. Seems to be making mistakes at this point of his career that are simple. Can he scramble more?
Matt: There's a lot that goes into it, Michael, but in a nutshell, it's all about timing and whether or not a receiver is free when he breaks or turns for the ball. As far as the pressure, that could be more on the offensive line than Ryan – ideally your quarterback can "feel" the pressure, but you don't want him staring or watching it. Look, the Falcons offense is fine – they just need to limit the turnovers.
---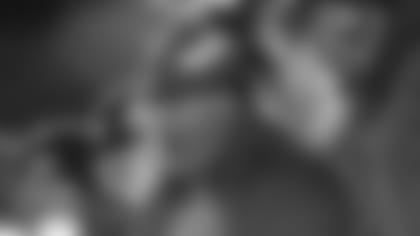 John from West Deptford, NJ
Hi Matt. Great column that you do. I look forward to reading the Q&As on my breaks from work. I notice the questions you've gotten about Falcons bars in different cities and was wondering if you knew of anything in the Philadelphia or South Jersey area? I've been a huge Falcons fan since I started watching football back in the days of Mike Vick, Keith Brooking and Patrick Kearney. Have been trying like crazy to find a place to watch the games but it seems like the everyone around me roots for that "other" birds team. Would love any help you could give me.
Matt: Unfortunately, John, I don't know a whole lot about the Falcons scene in Philly. That's a great sports town – unless you're rooting for the opposing team (they've been known to be a little, oh, hostile to opposing fans … even Santa Claus). Your best bet is to search via Google and see what you come up with.
---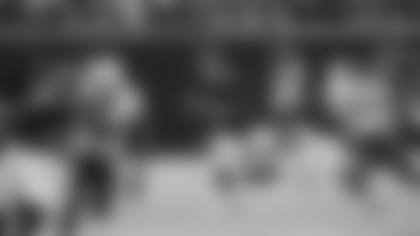 Beek! Long time Falcons fan here and love the column. Beek, please, I'm begging you, please do not include any more questions, comments or references of any kind about the third-and-1 and fourth-and-1 calls. I appreciate that this is an open and safe forum for fans but I literally close your column when I see posts about those calls. I now consider skipping it altogether and that shouldn't be. You've done a great job educating and offering a different perspective and now it's time to move on. Let's not give this any more energy and more selfishly, I really want to continue to look forward to reading SFTB!
Matt: You got it, Brian. Noted and done. Moving on from the Bills game. And thanks for reading, bud.
---
Hey, Beek. Enjoy your column a lot. One last word on the Super Bowl loss. The Birds played their hearts out in the first half and just ran out of gas in the second half. Matt Ryan and Julio Jones did, however, hook up on that amazing throw-and-catch late in the game that put them in position to kick a field goal and win the game. The reason that we lost, however, was that Jake Matthews got called for a hold that took us out of reasonable field-goal range and put us in a passing situation. If not for the hold, I believe Matt Bryant would have kicked a field goal and we would be Super Bowl champs. Let's put it behind us and move on!
Matt: Fine with me, Larry. I'm all about this year and tired of talking about that game. Done. Thanks for reading, Larry. We're on to Miami.