Welcome to Straight from the 'Beek! Your go-to click every morning for Falcons-related questions and answers. The Falcons are back as the projected No. 6 seed in the NFC playoff picture – and you've got plenty of questions. So, let's get after them. Just remember, all opinions you see in this space are mine, unless otherwise noted.
I know that generally teams in the same division don't play each other in the first round in the playoffs, but if New Orleans, Carolina and Atlanta happened to finish 4, 5 and 6 (in that order), would 3 play 6 and 4 play 5? Thanks. Love your column.
Matt: Yes, that's correct, Mike. As of today, seed Nos. 3, 4, 5, and 6 are the Rams, Saints, Panthers and Falcons – in that order. So the Saints would play the Panthers and the Falcons would play the Rams. The lowest winning seed would then play the No. 1 seed, which would be the Eagles. The higher seed from the four teams would play the No. 2 seed, which would be the Vikings. But as I've said repeatedly here week in and week out, everything can change on a weekly basis (see Aaron Rodgers and, now, Carson Wentz). For those of you who've been reading since August, you know that I've stressed that it's one thing to have a talented roster, but you also need to execute and stay relatively healthy. A little bit of luck always helps, too. For the latest on where the Falcons currently stand in the NFC playoff picture, be sure to check here (and bookmark this page).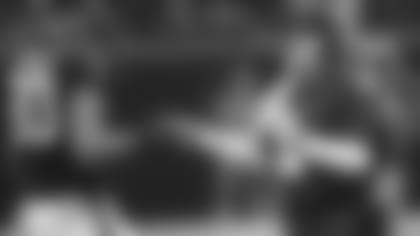 Hey Beek. Love this section. I've been a Falcons fan all 15 years of my life and I remember the bad years with Mike Smith and others. But now I ask, has the Dan Quinn era begun in the ATL? Yes, we lost a Super Bowl, but nobody expected us to get there. And with a win over the Saints, we are close to the playoffs again. Are we a contender or a pretender for the years to come?
Matt: Hey, Zack. Well the Dan Quinn era has certainly begun. The good news for the Falcons is that they control their own fate right now – and, heading into Week 15, everything is still on the table for them. That's really all you can hope for this time of year in what is an extremely competitive league. To answer your question, yes, I've written it a number of times here and I'll write it again: I think the Falcons are built to win now and have a core that should stay intact for the foreseeable future. Like any team, they have their strengths and weaknesses, but this team is hardly a pretender.
---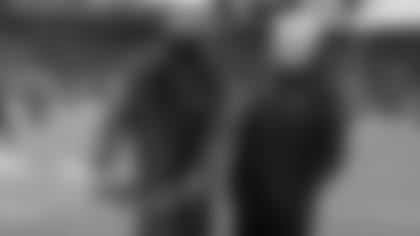 Morning Beek, love the column and all the different perspectives. Here's my question, I've heard several people say there are more injuries on Thursday night due to less recovery time but these are all games within the same division. Historically are there more injuries in games within the division because of their intensity and familiarity with each other? Also, I lost a lot of respect for Sean Payton with that choke gesture to Freeman. C'mon man!!
Matt: Hey, Gary. Before I tackle this one, it's important that you know that I do not have any injury statistics in front of me. All I can tell you is that I read a lot – and I've also read the comments from players like Richard Sherman and Drew Brees after the Falcons game, who do not like playing on Thursdays because of the short turnaround and a lack of time to let their bodies heal properly. Yes, injuries are a part of the game, but a number of players have spoken out about playing on Thursday nights. And I also believe the league does care about player safety. In June when I spoke to Falcons team president Rich McKay – he has served on the NFL's competition committee for more than two decades and in 2011 was named chairman of the committee – we discussed the approved rule changes for the 2017 season and the topic of player safety came up. When the league decided to shorten the overtime period from 15 to 10 minutes this year, McKay said "it was strictly 100 percent based on player safety." The goal, McKay said, was cutting down on the number of snaps for players. He said there were just too many plays in 15-minutes overtimes that could also be followed by a game four days later (if a team is scheduled to play a Thursday night game). "That is where we got uncomfortable with 15-minutes overtimes," McKay said. I don't have the injury statistics in front of me, Gary, but based on my conversation with McKay, I know player safety is important to the league. Do I think they'll reconsider playing on Thursday nights? No, I have no clue on that. But it's a topic that I believe will be discussed during the offseason.
---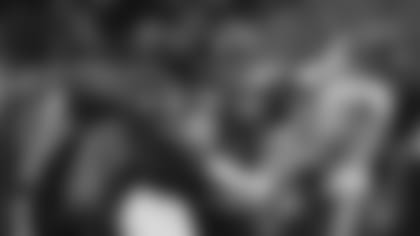 Kevin from Sierra Madre, CA
Do you think Matt Ryan can still throw for 4,000 yards this season, keeping his streak alive for seven straight years? He really needs to try as his contract is coming up. Adrian Clayborn has made his money this year. Hopefully we can retain him next year.
Matt: Hey, Kevin. A couple of things regarding Ryan. First, he's averaging 252.2 passing yards per game this season and has thrown for 3,278 yards. The Falcons have three more regular-season games to go and, at this pace, he'd finish with 4,034 yards. So, yes, I think it's attainable. In regard to Ryan's contract, he has one year remaining on his current deal. And you're right about Clayborn, who leads the Falcons with nine sacks, he's due for a new deal.
---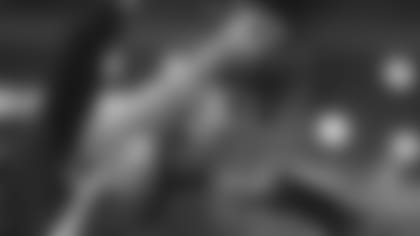 I'll bet that nobody is unhappy or complaining about the win over the Saints like they were vs. the Lions. Any thoughts?
Matt: There's always a few who are unhappy about something, Alan. But for the most part, my inbox contains questions about stats, playoffs and what the future holds for this team and certain players. Not a whole lot of pitchfork-waving angry birds fans, no.
---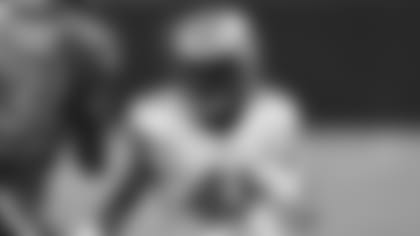 Thanks, Beek, for answering my TE question, and looking up those Toilolo stats. I guess just miss Tony G still. Anyways, the Saints got pretty banged up on Thursday. Do you know if any of those will likely make an impact two weeks from now in New Orleans? Not that I'm rooting for people to get injured, but the Saints seemed to be a lot less dynamic with Kamara out IMO. What's your take?
---
I read your column fairly often and do enjoy it, but the question about drafting a QB I didn't agree with. Our QB is fine and the ones we have on the roster are good.
Matt: Hey, Paul. I was asked about the Falcons drafting specific players, and the ones mentioned were Baker Mayfield and Lamar Jackson. If you go back and read my response, I said I'm all for drafting a quarterback if one is available who fits your blueprint – mainly because it's the most important position on the team. At this point, though, there is no way knowing who might be available to the Falcons. I think the Falcons have a pretty good one in Matt Ryan, by the way.