Welcome to Straight from the 'Beek! We're at the halfway point of the season and the Falcons are sitting at 4-4 with the Dallas Cowboys coming to town this Sunday. You've got plenty of questions, so let's get right to them. Just remember that all opinions you see in this space are mine, unless otherwise noted.
OK Beek, love this column and your insights. I am going to keep this short. Something is definitely wrong with this offense. After today's tough loss, what now? I don't see Atlanta beating Dallas next week or making the playoffs. What do you think?
Matt: Hey, Adrian. There's still eight regular-season games left and, as you know, anything can happen in this league on a week-to-week basis. Plus, five of those eight games are against NFC South teams. I wouldn't start thinking about the postseason quite yet. As for what happened on Sunday, a number of things stick out to me. First, the running game. Falcons coach Dan Quinn has said that he'd like to run the ball in "the high twenties," but against Carolina Devonta Freeman and Tevin Coleman combined for just 16 carries. Coleman averaged 1 yard per carry. They were 0-for-3 on fourth down and just unable to get the short yards when they needed them against the Panthers. On third down they were 4-of-12. That's not going to extend drives and give the offense more opportunities – and in close games, that's what you need. And, obviously, the interception hurt.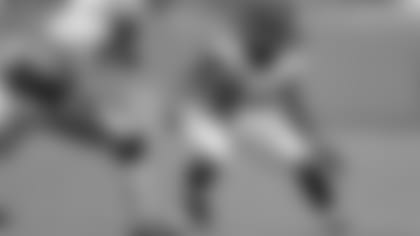 ---
Hello! Thanks for posting these articles through the week. I look forward to reading on my break. Anyways, I really believe that if this team cleaned up their mistakes they could beat anyone, but every week we continue to see bad penalties, dropped passes, and some questionable play calls and execution issues in short yardage. Since I live in the Pacific Northwest, I don't get to see all the games, but these issues seem like they are totally fixable. I guess my question is, how come they can't seem to stop shooting themselves in the foot? How does a team address these types of issues to make sure they don't keep happening? Every week I think, "they got this one, they've gotta have their issues cleaned up by now," but I keep being wrong. How do they fix this? There's still time to right the ship, but man it gets frustrating seeing them costing themselves like they have been.
Matt: If I had the answer … better yet, if Dan Quinn had the answer to that, I guarantee you it would've been nipped weeks ago. I think the Falcons have shown glimpses of how could they can be in all phases of the game but they just haven't put it all together yet. And the mistakes have been the No. 1 culprit. But on Sunday, it was more than just mistakes. I mean, how often does Julio Jones drop a pass like that in the end zone? Last time he did that was in 2012. And the inability to convert in short-yardage situations, those aren't miscues either. The good news is that there's plenty of time – eight games to go. But they've got some work to do, just a like a whole lot of other NFL teams do right now. Teams separate themselves in late November and through December. Let's see what these Falcons can do.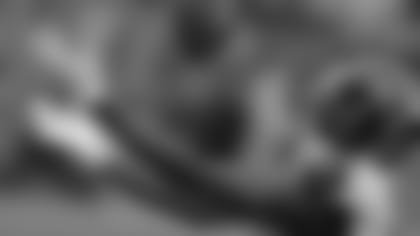 ---
So, can we stop talking about how we were 4-3 this time last year since the typical answer on here is it is a different team. Once again, we lose a 10-point lead and the team has no passion. The Carolina team was the one that "rose up." Team needs to get fired up and Matt Ryan has to stop throwing those awful late-half and end-of-game interceptions. Always will be a Falcons fan, but this is looking more like an 8-8 or 9-7 team.
Matt: Hey, Tim. I think we can all agree that the comparisons to 2016 are a waste of time and pointless. Nothing turns a game like a turnover and, you're right, the interception before the half really hurt. The Panthers cashed in with points and seized the momentum. And at 4-4, who could argue with you regarding an 8-8 finish at this point? I can't. But I still think this team has the talent to be much better. At some point you have to prove it and get it done though.
---
Craig from Fort Lauderdale, FL
Hi, Matt. Falcons fan since early '80s thru the ups and downs and always will be. But a realist. It's not working and no more defending. From play calling to play on the field. All honest fans need to realize that a 9-7 or 8-8 finish is in this team's future if that. Just not clicking. Your thoughts?
Matt: Hey, Craig. I totally get it. See my response above. Thanks for reading.
---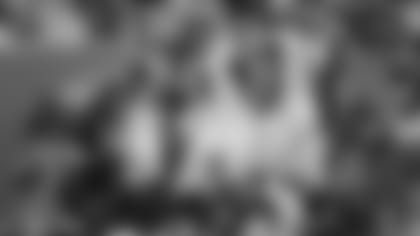 McKenzie from Greenville, NC
Good morning, Beek. Another Sunday, another loss for us. Been a fan since 2003 and it looks like I get to experience another disappointing season for us. We have the best offensive weapons in the league but struggle to score 20 points every game. Is there really anything to look forward to knowing we have the hardest remaining schedule in the league and we sit at 4-4?
Matt: Absolutely, McKenzie. The entire second half. Seasons aren't decided after eight games! The Falcons have plenty of fight in them, and so should their fans. Has this team made some mistakes? Yep. Have they shot themselves in the foot at times? Yep. Could they easily be sitting at 6-2 or 7-1? Yep. But they're not. They have a lot of work to do -- and things to clean up. You are what you are, as Bill Parcells used to say. But that doesn't mean you throw in the towel or quit trying to improve. Some fans might want to give up, but this team isn't about to. That's at least encouraging.
---
Hey Beek, love reading SFTB for my Falcons info. After seeing our loss at Carolina, I wanted to know your thoughts on letting Matt Ryan have more control over the offense. In the fourth quarter, Ryan led the offense on a fast-paced drive down field to score, nearly closing the gap late in the game. If Ryan had more control over the offense could they be more productive? Thanks, Beek!
Matt: Based on what I've heard from Dan Quinn and Matt Ryan in different interviews, I know that Ryan does have the freedom to change plays at the line of scrimmage depending on the look he's getting from defenses. But you've got to realize there are other factors involved, too, Ryan. The game clock and the personnel groupings on the field will affect that decision, as well as the situation (time, down-and-distance and timeouts remaining, etc.). So, it's not as easy as you might think. That all said, I'm all for the players reacting and calling plays that they think will work. Nine times out of 10, though, the coaches see it, too.
---
Sloane from Melbourne, Australia
G'day, Beek. Another day where things didn't go completely right, yet we nearly came away with the win. Love the way the boys tried and tried. With so many divisional games remaining, I am not worried at all. What are your thoughts? P.S. can you do me a favour and take a 6-pack of beer around to Julio's house and drink it with him for me. I would hate to know how much he is beating himself up. That guy does not deserve one bit of flack. He gives so much considering he seldom plays fully fit. Anyone who questions his effort or says a bad word about him should ask themselves why they follow the Mighty Falcons.
Matt: Hey, Sloane. Have you ever watched the TV show "Mad Men"? There's a scene where one of the characters, Pete Campbell, is having a not-so-great day and when he's asked how he's doing by a super-enthusiastic guy named Bob in the elevator, he says, "Not great, Bob." That kind of sums it up for me.
Looking at the standings and where the Falcons sit eight games in, no, I'm not overly concerned. But I'm not feeling great about it, either. They have some work to do and the fact that they're 1-4 in their last five games isn't great. Following the Cowboys and Seahawks, they play five of their final six games against NFC South teams.
---
Beek, what a depressing weekend! If people remember, the first year Kyle Shanahan took over, Matt Ryan struggle just like he is now. I know we have a new OC, but you execute the play just like you did under the old OC. Is this normal for QB's to struggle with a new OC or is it a Matt Ryan issue?
Matt: I've said this repeatedly and I'll say it again: I don't think the play selection is the issue. They've got to convert on short-yardage situations for one. But this was yet another game that came down to a few plays – and the Falcons didn't make them. And you can say that about almost every NFL game – they come down to three to five plays. That's not an excuse, though. They're 4-4 and playing like it.
---
Kayvon from Charlotte, NC
What's up, Beek? This is gonna be a depressing week. I was at the game on Sunday and some things really stood out to me about this Falcons team and why, in my opinion, we are losing games, especially the game this week. First of all, there was about three times when it was third-and-1 and we couldn't convert the first down. That just makes zero sense to me, with Devonta Freeman and Alex Mack, we should be able to pick up at least a yard easily. That solely took the momentum out of three possessions where we needed to stay on the field to give our defense a break. Second, the interception right before halftime is one of the reasons we lost as well. We had the chance to put more points on the board and instead we completely flipped the switch. Whenever we win the turnover battle we always should win that game and for some reason we couldn't win this game. Last point, I know we all hate talking about last year, but last year that team had this thing in them that when they would get a lead they would put their foots on the opponent's throat and end the game. This year for whatever reason we don't have that killer instinct on offense where we can put the game away. This game easily could have been 24-7 going into halftime. I know that was a lot but I really respect your opinion and want to see what you think about all that? Next week is a must-win now! Thanks.
Matt: First, stop comparing this team to last year's team. The season is not over by any means, either. You are right about the short-yardage plays against the Panthers – that hurt Atlanta, especially being 0-for-3 on fourth down. Those are essentially turnovers, too. Despite it all, the Falcons still had a chance to pull this thing out in the fourth quarter, but failed to do so. They've had a number of games decided late in the fourth quarter this year – they've won and some lost some. If they're going to make a push for the postseason, now is the time to start.