Welcome to Straight from the 'Beek! The Falcons are in the midst of their organized team activities (OTAs) and mandatory minicamp is right around the corner. You've got lots of questions – and I've got answers. So, let's get right to them. Just remember, all opinions here are mine unless noted otherwise.
And we begin with some thoughts on the Super Bowl being in the Falcons backyard.
My question is coming off a great 2017 season, two games shy of a Super Bowl return. Do you think that this year is has more pressure on the team to make it back to the Super Bowl since it's being hosted at our house this year? Rise Up!!!
Matt: Warren, if there's a glass half-full guy out there this morning, you are him! Love the positive attitude and perspective on 2017. No, the Falcons did not return to the Super Bowl last season, but they were the only NFC team to make it back into the postseason from the year before and came up a few yards short of advancing to the title game. Not a bad year at all. To answer your question, no, I don't think there's any more pressure to make it back to the Super Bowl because it's being played at Mercedes-Benz Stadium. Playing in and winning the Super is the ultimate goal every season, regardless of location. Don't get me wrong – the chance to play the big game in their backyard and make history in the process is a very cool thing and, if anything, added incentive. But the Falcons have enough players on this current roster who played in Super Bowl LI – and they certainly know what it takes to get there. It's not easy. There's a lot to do in the meantime – and there are no easy games in the NFL. I know it sounds cliché, but it's one game at a time around here.
---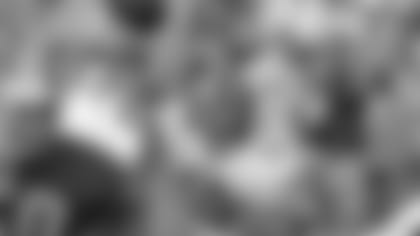 Hello, Beek. I have read your column for a long time and never submitted a question. I am like you, I let the seasons play out. Really, I don't have a question but just a comment to make. I have been a fan of the Falcons for 25 years and I saw where some were giving their opinion on the QB. We have had several good ones starting with Steve Bartkowski. But all of our QBs there have had different attributes that they had. I cannot say who was the best because of the different styles they brought. I really liked Michael Vick because of what he brought every Sunday. The most elusive QB in history. I also like our current QB Matt Ryan. They all make things happen in different ways; they get the job done. I am just glad that I am a Falcons fan for life. I love my team and always will. Each fan should see the difference in all the QBs we have had and just be thankful we had them. I feel Bartkowski, Vick and Ryan are our best QBs ever. Just my opinion. Thanks, Beek
Matt: Hey, Eric. Thanks for writing in and sharing your thoughts on the recent debates over the best quarterback in Falcons history. I'm running with your thoughts this morning because I think a lot of Falcons probably feel the same way. Personally, I think all three that you mention could go down as 1-2 and 3 – Matt Ryan, Steve Bartkowski and Michael Vick, in that order.
---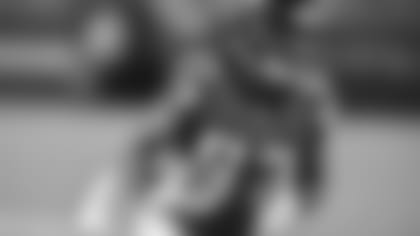 Evandon from Rocky Mount, NC
Has WR Devin Fuller been released by the team?
Matt: Hi, Evandon. Devin Fuller is no longer on the Falcons roster. Fuller had some bad luck with injuries. He suffered an ACL injury during the first week of training camp practice last year. And in 2016, he injured his shoulder in the preseason and missed the entire season. Fuller switched from quarterback to receiver while at UCLA and was a seventh-round pick of the Falcons in the 2016 NFL Draft. 
---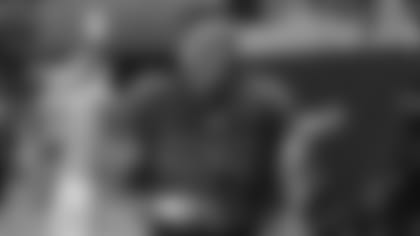 Alex from Sydney, Australia
Hey there! First of all, rise up! What's your thoughts on our secondary this year? Who do you think will start?
Matt: Hey, Alex! Well, it's June and we're still in the middle of OTAs (read it's really early). If the Falcons were to take the field right now, I wouldn't expect any surprises. Your two cornerbacks would be Desmond Trufant and Robert Alford. Ricardo Allen is the strong safety and Keanu Neal is the free safety. And the nickel cornerback is Brian Poole. I know a lot of people are excited to see rookie Isaiah Oliver – and rightfully so – but we'll find out a lot more about him once training camp and preseason gets underway.
---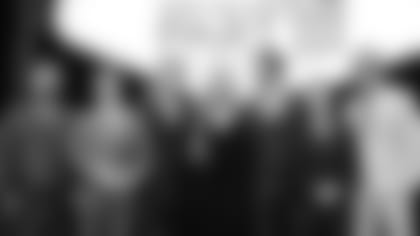 Jorge from Flowery Branch, GA
Who is Beek in real person? For instance, what do you think is the funniest movie of all time? It was National Lampoon's Christmas Vacation, correct?
Matt: Who am I and why am I here? Ha! I do love Christmas Vacation – one of my favorite scenes has to be the sled scene (watch it here). It's tough to pick the funniest – there are a handful I love. Aside from any of the National Lampoon movies, The Hangover (any of them) and Meet the Parents are right up there, too. I'd embed a clip of my favorite scene from The Hangover, but this is a family site and it's NSFW.