Welcome to Straight from the 'Beek! The NFL combine is underway, free agency is right around the corner and you've got plenty of questions. So, let's get to them. Just remember, all opinions you see in this space are mine, unless otherwise noted.
I have always said, protect the QB and he will show his best self. Last year, Matt Ryan's protection was a step below what it was in our magical Super Bowl run a season ago. Our defense has made fantastic strides. Our number one goal must be to fortify the offensive line. Whether it is by Isaiah Wynn in the draft or Josh Sitton in free agency, I want to see Matt Ryan standing confident in the pocket, delivering passes and getting through his reads. If Matt Ryan has the time, rhythm and confidence, he will be a top eight QB next year. With a year of growth for our young defense, that may be enough to get it done. Side note: We need to get back to throwing to the running back as check down options. Too often I feel like this was out of our playbook last year. I watch Tom Brady and Drew Brees dink and dunk to RBs all game long and we have a dangerous receiving back duo that we cannot waste. Give me Tim Settle in the second round at DT, and I wouldn't mind going right back to offensive line in the third. Do you feel like we are a season of dominant offensive line play away from another Super Bowl berth?
Matt: That was a pretty long wind-up to your question, Travis, but I think the Falcons will address more than just the offensive line in hopes of making another postseason run. This team has a lot of key parts in place but bolstering the offensive line will be key. If you're read this space at all over the last few months, that's something I've written repeatedly. And based on what general manager Thomas Dimitroff said Wednesday at the NFL combine in Indianapolis, it appears the Falcons will be looking to make some additional moves to address the interior defensive line as well. To answer your question, though, I think it'll take much more than dominant offensive line play to reach a Super Bowl. Execution on both sides of the ball, creating takeaways, cutting down on turnovers, improving in the red zone on offense and staying healthy overall will be just as important.
---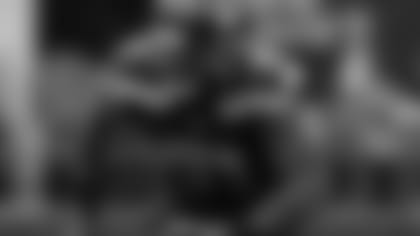 Hey Matt, thanks for answering my previous question. I know it was really detailed and highly unlikely but still worth a shot. What do you think of some of these big free agents and potential free agents like Sheldon Richardson or Tyrann Mathieu? Do you think these are guys we could stretch the cap to get or should we focus on paying our own soon-to-be free agents and continue to build through the draft?
Matt: Draft smart, stay flexible. As Falcons GM Thomas Dimitroff said Wednesday at the NFL combine, sometimes these one-year prove-it type of deals work for a team - and rolling the dice on a veteran player with loads of potential and lots to prove can work out in the right situation. And, as Dimitroff also noted, sometimes too many of those types of deals can hurt a team that's trying to build some long-term continuity. With all of that said, I think building through the draft is the best way to go. Now, every so often a team can be in position to sign a player like an Alex Mack - someone who is still in their prime and can be one of those foundational players. When you can sprinkle in those and continue to make solid picks in the draft, that's going to allow a team to remain flexible under the cap to make key moves in free agency and/or re-sign some of those draft picks who can be core players for the long term.
---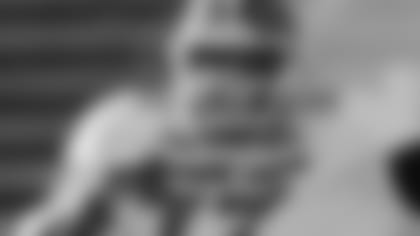 DeWitt from Bloomingdale, GA
It seems like the Falcons almost always pass on home-grown talent (Georgia, Georgia Tech). Do you possibly see us picking up either Isaiah Wynn or Sony Michel in the 2018 draft? I think either one would be outstanding in our offense. Your thoughts please.
Matt: I'm not sure I totally agree with your definition of home-grown talent, DeWitt. Why is it only Georgia and Georgia Tech players? I mean, Vic Beasley is an Adairsville native. Grady Jarrett is from Conyers. Ryan Schrader played at Valdosta State. Why don't they count as Georgia products? But I digress. To answer your question, yes, the Falcons could take a long, hard look at Isaiah Wynn and Sony Michel. Those are two positions that I expect the team to address and both of those players could be available when the Falcons pick in the first two rounds.
---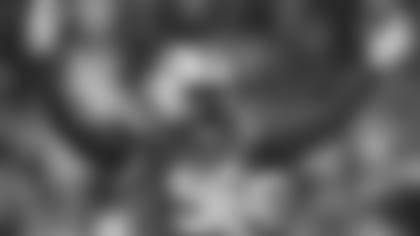 Jerry from Statesboro, GA
Hey, Beek. The Lead Beeker is back again. Can't wait for my 10th year as a season ticket holder to begin. I'm practically a Falcons front office executive now. Anyway, Mo Wilkerson was just cut from the Jets and Sheldon Richardson is a free agent. Should we go after one or both of them? If it were your choice, who fits our defense best? Remember, Thomas Dimitroff recently hinted that Dontari Poe probably won't be back.
Matt: Hey, Jerry! Both Wilkerson and Richardson are undoubtedly big names who can still play but, as I noted above, at what cost? I'd rather wait and see how things shake out in free agency, what the market is like, go through the draft (pick a defensive tackle or two there) and then see what the team needs are at that point before committing to an older, higher-priced veteran on the downside of his career.
---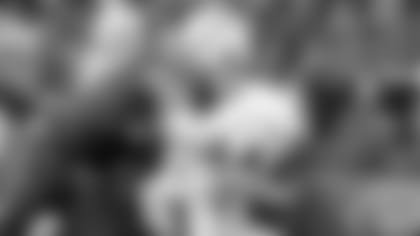 Hey Beek. This would be my third question. Great feedback, btw. It is a two-part so, in the first round of the draft if we take defensive tackle, who would you prefer, Taven Bryan or Maurice Hurst? And if we take offensive line would you prefer Isaiah Wynn or Connor Williams? (All of these players I mention are considering the recent mock drafts we have seen and who they expect the Falcons drafting). Thanks again!
Matt: Well, Carlos. If you wait for my mock draft to drop later today on AtlantaFalcons.com you'll find out the answer to that question. As of right now with the combine just getting started, I can tell you I'd go with Bryan and Wynn over Hurst and Williams if that helps.
---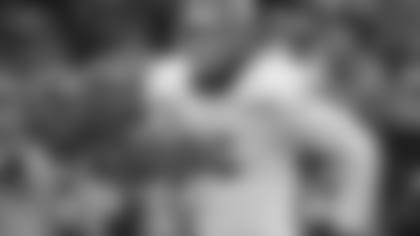 Not really a question, but if you're considering Jimmy Graham, reconsider. Draft Dallas Goedert from South Dakota State University who is a phenomenal tight end with amazing hands. Perfect fit for this offense.
Matt: I'm a big believer in Austin Hooper, Lucas, but if forced to pick between drafting a young tight end like Goedert or Graham, I'd go with the South Dakota State product without blinking.
---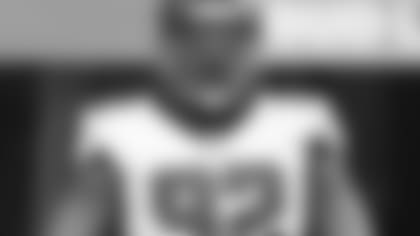 Jeremiah from Decatur, GA
Hey Matt, who do you think is the least likely Falcon to be re-signed during free agency? My guess would be Taylor Gabriel.
Matt: That's an easy one, Jeremiah. I'm going with Dontari Poe because Falcons general manager Thomas Dimitroff said he expects the defensive tackle to "sign a deal somewhere and be happy" on Wednesday. Dimitroff also noted that Gabriel and Kemal Ishmael would definitely be hitting the free agent market, so there's a very good chance they could be playing elsewhere next season, too.
---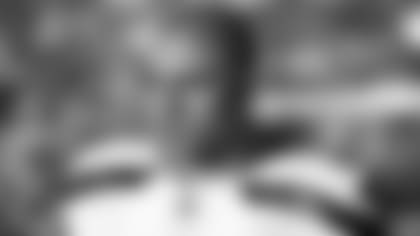 Jonathan from New Castle, PA
I just have to say thank you, Joey from Glenville, Ga. I agree 100 percent about the whole Jimmy Graham talk. I mean, he is just a high-priced name. A 31-year-old cash cow. I mean, if any of you people on here actually think that we are going to get the Jimmy from New Orleans, then you are wrong. He hasn't put up those kinds of numbers in Seattle - not even close. We have too many glaring holes to fill on the roster and can't afford to blow a big chunk of our cap space signing an older free agent when we got a younger tight end in Austin Hooper with the same, if not better numbers than Graham. I think we should upgrade the receiver spot because I believe Turbo Taylor is gone.