Good morning and welcome to Straight from the 'Beek! We're just days away from the Falcons-Lions showdown in Motown – and you've got questions. Just remember that all opinions you see in this space are mine, unless otherwise noted.
Kevin from Berkhamsted, Hertfordshire, England
Hi. I came over the pond for the Packers game. Loved the stadium and experience but was frustrated as to how many people left early. I'd be there every minute of every game if I could. Why do people leave so early considering how quickly a game can change and that this could have a detrimental effect on the team's performance on both sides of the ball? If your team is winning, stay and have a party!!
Matt: Thanks for writing, Kevin. Glad you had a great trip and experience at the new stadium – and that your Falcons won, too. When I got here, they told me that Falcons fans tend to arrive "later" to games. Why? I have no idea. Maybe it's the traffic? Maybe it's the tailgating? But you could use that excuse for any fan in any city rooting for any team. And to your question, why so many left early on Sunday night during the Packers game? Maybe they left, or maybe they were walking around the concourse. It's tough to know for sure, but there definitely were more empty seats. Maybe they thought the game was in hand and wanted to get a jump on the traffic, I dunno. It was late Sunday/early Monday morning and most people have to work on Monday morning, but I get your point. They were there and loud when it counted, so there's that. It was my first regular-season game here, so I'm withholding judgment.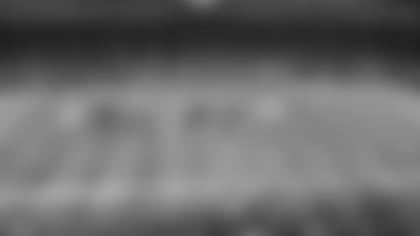 ---
Robert from Los Angeles, CA
Hey Beek! Love the column. Been reading since day 1. First time contributing. I would like to know who your X-factors, or players to watch, are on offense and defense for the game against the Detroit Lions. I personally think the defensive line can get pressure against a Detroit O-line that's missing their left tackle from last year to injury. On offense, I think the RBs will have a good day in both the run and pass game. Thanks, Beek, keep doing what you're doing. The app is my way of keeping up with my Falcons news from Los Angeles.
Matt: Appreciate it, Robert. I think we all know Matthew Stafford is pretty good and the Lions helped him out greatly by investing in the offensive line during the offseason. It's helped the running game some as well as given him more protection, it appears. As far as X-factors go, I think you have to keep your eyes on receiver Golden Tate and defensive end Ziggy Ansah. Tate is a like a running back in the open field – he can extend plays because of he gets the tough yards after catches. If he doesn't score, he moves the chains. And Ansah changes the complexion of that defense. He had 30 sacks in his first three years. He was hurt last year, but he looks like his old self – he had three sacks against the Giants on Monday night. If those two are quiet or non-factors Sunday, I really like the Falcons' chances that much more.
---
Beek, no question just a Big Thank You for this Q&A! You really hit the nail on the head for a lot of my thoughts and the questions that are sent in answers the ones I have. Also, thank you "Ryan from Lake in the Hills, IL" lol
Matt: Glad you're enjoying it, Vince. I'm still waiting to hear back from Ryan.
---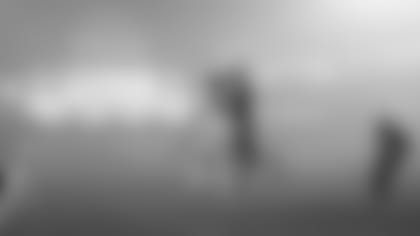 Rutul from Mount Prospect, IL
Hi Beek. I would like to see Julio get his 1st touchdown of the season. Do you think he will be targeted more this week in red zone? This will be game 3 and Julio does not have a touchdown. I would like to see him leading the league in touchdowns for receivers.
Matt: I think you and most Falcons fans feel the same way, Rutul. I'm anticipating another big year from Julio Jones, so I think you'll see him targeted plenty. I wouldn't get caught up in the stats (unless you're playing fantasy football and you have Jones on your team, of course). I think this team is focused on 2017 – and making that deep postseason run. Just my two cents.
---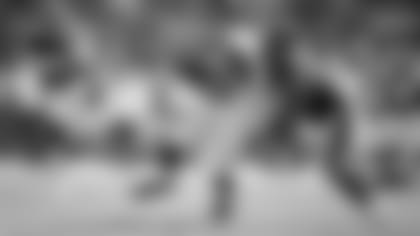 Hey Beek, I love the column. My question is, why aren't the tight ends used more in playmaking like they did with Tony Gonzalez? I think using the tight ends in short situations will free up big plays for our fantastic receivers.
Matt: I think Austin Hooper is a terrific tight end and is only going to get better, but to be fair, he's no Tony Gonzalez. Not yet, anyway. That said, Larry, I think a lot of times offenses take what the defenses give them – and if Hooper is open, I'm pretty sure Matt Ryan will find him. (See Chicago in Week 1.) Thanks for reading!
---
John from Buies Creek, NC
What name for Sanu at QB? Just watch the video and let him tell y'all. AGENT 12!!
Matt: I think that name is as good as any for that formation and thanks for the video link, John. And in case some of you Falcons fans missed it, coach Dan Quinn is open to suggestions on what to call it. Check it out. Thanks for writing, John.
---
What's up Beek! Rise Up! Quick question, what does CMB stand for in defensive stats? Thank you, sir!
Matt: That would be combined tackles – tackles plus assists.
---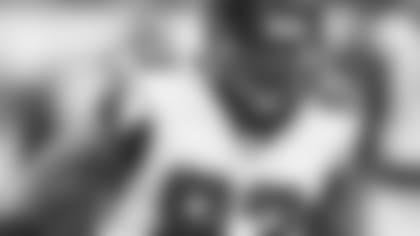 Kevin from Sierra Madre, CA
You are right about Dwight Freeney being 37 years of age. I would prefer JT Jones or Nordly Capi from the Giants. Fans only remember Freeney from his past. The present is we don't need to pay Freeney's salary. Let's just hope Vic comes back soon. Let Mr. Freeney become a defensive coach for the Falcons instead.
Matt: To be fair, you have to trust the Falcons on this one, Kevin. They work out the players, do their due diligence and they're the professional talent evaluators. I think it all depends on the extent of Vic Beasley's injury and how long they anticipate him being out. All we know right now is that he'll miss this week. If it's a month, well, they might move to Plan B, whatever that is.
---
It's been 40 years since I put on the pads, but if DQ needs an outside backer willing to suit up, please forward to right people that I have one good game left in me.
---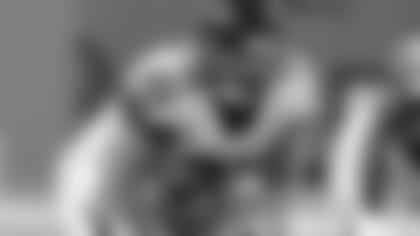 Matt, didn't hear anything about Wes Schweitzer this week, which is a good thing for an offensive lineman. Must have been a huge improvement. Can you comment on him?
Matt: You're right, Kit. When you're an offensive lineman and they're not talking about you after a game, it's almost always a good sign.
---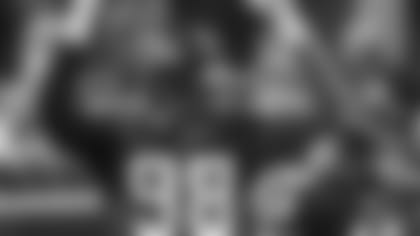 Lisa from Flowery Branch, GA
What's up Beek. My question is, is there a chance that a podcast could be in the fans' future? I for one, really enjoyed them. Second, I wish that we could have an option to listen to DQ's full press conference, instead of just clips. This girl from the Branch like to hear the full story from my favorite team. And my last subject, is this the week we see Takk Attack? I think he will get his first sack in Detroit. Do you agree?
Matt: Lisa, nothing is set in stone regarding a podcast, but it's on our radar. We're making a lot of great changes here and whatever we do, we want to do it right. So stay tuned on that front. As far as the full DQ presser goes, you can watch it in a number of places, including Twitter, Periscope and Facebook. Check out the team pages. And to your last question, I think this would be the perfect week for Takkarist McKinley's coming out party, especially with Vic Beasley sidelined. We shall see.
---
Beek, what happened to the injury report? In the past, it's always been posted on Wed., Thurs., and Fri.
---
Hey Matt, I know it's early in the season, but do you think the Falcons are the best team in the NFC South? I believe they are even though Tampa Bay looks much improved. I actually believe the Falcons are still the best team in the NFC and until someone proves otherwise we all should believe it.
Matt: I think it's early, Justin. And I say that because we're still trying to figure out the identities of all 32 teams – you can only base so much off last year and each week we learn a little more. Obviously, injuries can change all of that in one play, too. That all said, I think the Falcons had one of the most complete rosters coming into the season and Sunday night against the Packers was a good sign to see that offense is clicking again. I do agree with you two games in. They play the 2-0 Lions on the road Sunday and a win in Motown would only reinforce what most analysts, columnists and so-called experts already think about the Falcons.
---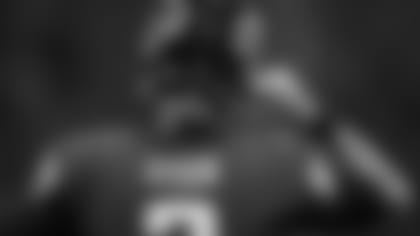 Joni from Panama City, FL
Hey Beek! My question pertains to Matt Ryan. :) Is it possible, we fans might see him fake an end-around run and score when close to the goal line? I don't think defenses would be prepared for that. I've wanted to see that many a time throughout his career.
Matt: Joni, I think with this offense – with all of its personnel groups, motion and formations – you should expect to see anything, maybe even a fake end-around run by Matt Ryan. Why not.
---
Travis from Greenbelt, MD
Who do you HONESTLY think will come out victorious on Sunday? I personally think the Falcons will come out on top but it will be a close one.
Matt: I'm always honest here, Travis. And I think the Falcons will win. I think it'll be close until the end – and then they'll pull away.
---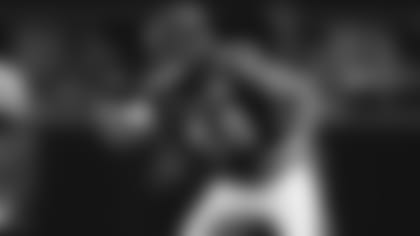 Hey Beek, do you believe Freeney is the best available DE and if so, do you see us bringing him back in?
Matt: Really good defensive ends are almost as valuable as quarterbacks in this league, Kellan. If they're walking the streets, there's usually a reason. It will all depend on the ling-term prognosis for Vic Beasley. I think the Falcons would like to see some production from the players they have now and if they can get to the bye week (Week 5), my guess is that they'll make a determination then on what to do. In a perfect world Beasley comes back next week healthy. Stay tuned.
---
Hey, Matt. I really like and read this every week. I think you seem to answer the same questions every week and it would be nice if you'd answer some different questions. Like maybe the questions I have asked the last two weeks. Really does not matter because l will continue to read. I promise I will never write to you ever again. Thank you for your time, good luck and goodbye.
Matt: Hey, David. I try to get the best and most interesting questions in every day -- but I do not answer every single question submitted. Thanks for the kind words, thanks for reading and keep asking those questions!