Good morning and welcome to Straight from the 'Beek! The Falcons are knee-deep in preparation for the Patriots – a "Sunday Night Football" showdown in Foxborough – and you've got plenty of questions. Just remember that all opinions you see in this space are mine, unless otherwise noted.
Hey Beek! Love your column, it really gets me through the hard times after these kinds of losses. My question is, what do you think is eating Matt Ryan? He is the reigning MVP and I love having him as our QB, but he just doesn't look the same so far. Do you think it is the new OC and not being on the same page or something deeper? Rise Up!
Matt: The Falcons enter Week 7 with the No. 4 offense – they're 12th in passing and first in rushing, according to Football Outsiders' offense efficiency ratings. That's not too shabby, Connor. As Ryan Wilson of CBSSports.com pointed out this week, Matt Ryan is 13th in total value among all quarterbacks, ranked 21st when throwing the ball more than 20 yards downfield and 17th when under pressure. According to PFF's QB rating system – which also takes into account dropped passes, throwaways, spikes, and yards in the air and adjusts the old formula for a more accurate measure – Ryan has a rating of 86.05 and is tied with Philip Rivers for 20th in the NFL. So, to your point, he's not having an MVP-like campaign so far. The deflected passes, turnovers and mistakes have not only killed drives but contributed in a big way to the losses. I don't think you can pin it on one person, including Ryan or Steve Sarkisian. They're an extremely talented offense with lots of weapons, but right now – based on what we've seen in five games – it looks like leaning on the ground game would be a good thing.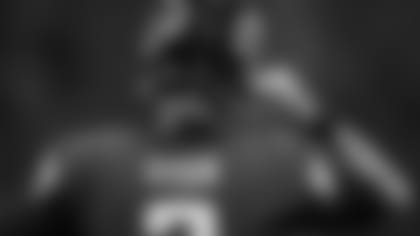 ---
Phillip from Huntington, WV
Coming off back to back losses and sitting at 3-2, would you say this is a "must win" game for us, especially after giving up a 17-point lead to the Dolphins? I feel like we need to make a statement with a solid win against the Pats. Thanks for all you do for the fans.
Matt: I do not think what happened against the Dolphins matters one bit this week, Phillip. While every single game is important, the Patriots game does not make or break the season. That said, the conference and divisional games are matter most coming down the stretch and, as of right now, the Falcons are 3-0 vs. NFC teams and haven't played any teams in the NFC South yet. Their two losses have come against AFC East teams.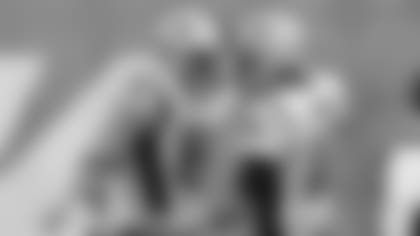 ---
Travis from Riverdale, MD
Just want to say that I think we are going to be fine. It is just like last year when we had a three-game winning in the beginning of the season and then ended up having a two-game losing streak – and look what happened, we made the playoffs. I don't want to exactly compare it to last year, but you never know. Also, there is still a lot of football to play so until then, us as fans should just be optimistic
Matt: Hey, Travis. You're a bit off – the Falcons lost their opener, won four straight games and then dropped a pair to begin 2016 with a 4-3 record – but your point is well received. We're five games into the 2017 season and it is still very early. That said, this is a different team with some different coaches in spots. But if there past experiences do show us that they're capable of getting back on track and stringing some wins together. Thanks for reading.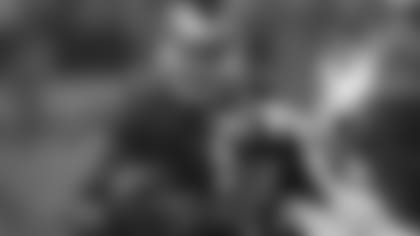 ---
Hey man, coming from all the way in California where we love the Falcons, too. My question is, what are some of the things that we can do to get this fan base more pumped up about this team? We have a great window of opportunity. Of course, we're not going to win the Super Bowl every year, but we will get there again. How can we get everyone behind us and just get them to relax? Feels like everybody gets out of the game at the first sign of distress.
Matt: The best thing the fans can do is simply show up, get to your seats, STAY IN YOUR SEATS, and cheer the team on. You know how games and seasons go, Terrell – there are ups and downs, but you've got to stay the course. So do the fans. There are way too many Monday morning quarterbacks with all the answers. Just support the team, no matter what. That'll go a long way. Thanks for reading! My daughter lives out in California, too, and she's a Falcons fan now, too.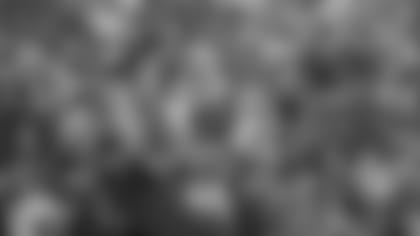 ---
Good to be back, "Matty Beek." LOL. Couple questions, and hopefully you'll answer most of them. I have a good feeling about this Sunday up in Foxborough. That crowd is going to be hostile with signs everywhere our birds look, reminding them of the Super Bowl. I feel like the outcome will determine how the rest of the year will go for the Falcons, what do you think? Plus, with the losses to the Bills and Fins at home, the word "hangover" is clawing its way back in the mouths of reporters and sportscasters. (I watch tons of sports shows, but I skip to where the Falcons are being talked about just to see how they feel.) What is your point of view? Lastly, DQ just made comments about him wanting to get the ball more to Julio Jones, and so do I. Do you feel like the way teams are double-teaming him constantly makes that too challenging or Sark needs to find better ways to execute more touches and red-zone targets? And just to get your viewpoint, even though Julio is not tops in receiver numbers, do you think he is the best in football as of right now excluding the stats?
Matt: OK, lots to chew on there. Yes, it'll be a hostile environment with reminders of the Super Bowl. I wouldn't expect anything else, Leroy. And no, I do not think this game makes or breaks the Falcons' season. It's just one game, plus it's a non-conference game. Still, it's an extremely important game because it's this week's game – and 4-2 is a whole better than 3-3. Also, I do not believe in any sort of Super Bowl hangover – it's a different year with different players and coaches. And to your final question, yes, I think Julio Jones is the best receiver in the game right now, with the Steelers' Antonio Brown a very close second.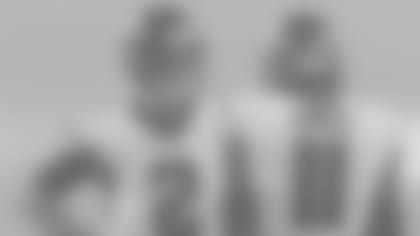 ---
Love this segment! My concern has more to do with the path to the playoffs than any overreaction to what we all can agree are "tough" losses. Assume we split our six division games. That gets us to six wins (including the Falcons' three wins as of now). The remaining road games are New England, New York Jets, and Seattle. The two home games are vs. Dallas and Minnesota. I feel (and history shows) to be confident in reaching the playoffs, teams need 10 wins. So, finding four wins out of those five games seems very difficult. So, losing to the Bills and Fins mean we have to find a victory in a couple of games where we might not have normally been favored, like a couple of the road games. Logic says we get favored in the Jets and Vikings games anyway, so we need two wins against New England, Seattle, or Dallas. Not a big fan of those odds! Winning any week in the NFL is tough – the Falcons just have a major hill to climb!
Matt: Hey, Tom. Have you looked at some of the scores through six weeks so far? There are no dominant teams, at least not right now. Some teams look really good some weeks and then go out and lose some head-scratchers. Just look at the Jaguars, for example. Every other week they look fantastic – and every other week they look … not so good. Yes, it's hard to win in the NFL, especially on the road. But winning your division and conference games are most important. The Falcons are 3-0 vs. NFC teams and finish the year with five of their final six games vs. NFC South opponents. I think it's safe to say that this one is going to be decided in December, so buckle up and enjoy the ride.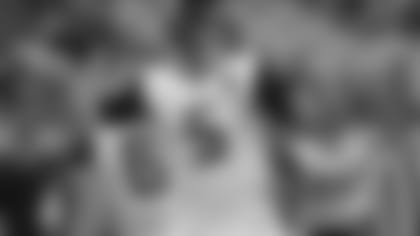 ---
Matt, I don't feel the same sense of panic that you see from a lot of Falcons fans right now. Last season, the Falcons went into it with the hardest strength of schedule. Then they started 0-1, with an ugly loss at home to the Bucs. We all know what happened after that. With that said, one of my early observations this season is that the Falcons have had no problem moving the ball in the hurry-up offense. I don't have any stats to back it up, but it seems like Ryan and Sark both perform better when things are moving quickly and the defense doesn't have time to dissect Atlanta's offense and try to diagnose their play-call options. Any chance we see some hurry-up during untraditional situations this week, especially against a struggling pass defense in New England? Also, side note, if he plays this week, Mohamed Sanu is going to attempt his first pass as a Falcon. I just have this feeling.
Matt: Hey, Zach. First, I am not privy to the Falcons' game plan for the Patriots game. As I noted above regarding Matt Ryan and the offense, they're best when the run game is clicking – and they've been very effective running it through five games. I happen to think they're better off establishing the ground game – it wears down a defense, eats up the clock and keeps the defense fresh on the sidelines. And that's an interesting "feeling" you have about Sanu. We shall see.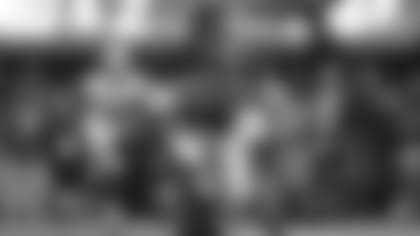 ---
Jesse from Washington, DC
Hey Beek! Just want to first of all thank you for the weekly Q&A, has become a weekly ritual for this die-hard Dirty Bird. My question is in regard to the defense, which has come a long way from a few years ago before Dan Quinn brought the Brotherhood home to ATL. It seems in recent weeks the defense has been committing some very costly penalties that have allowed teams to stay on the field and score points. Do you think these penalties are the result of exhausted players making mistakes, or the result of eager players trying too hard to make a big play happen? Thanks, and keep up all your awesome work!
Matt: Hey, Jesse. And glad to be a part of your morning ritual. I do not think there is one thing you can put your finger on when it comes to the Falcons' problems. It's not just the defense. They pitched a shutout in the first half against the Dolphins, while the Falcons offense scored 17 points. But then the offense only had four possessions in the second half while the defense surrendered 20 unanswered points. Really, it's been a collective effort – the offense, defense and special teams have all played a role in it. So, when unit struggles, the others need to step up. The Falcons need to take better care of the ball, run more plays, consume more of the game clock and create some turnovers.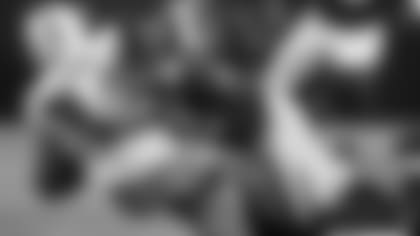 ---
I'm sure everyone says they are the biggest fans, but they don't have three kids with the initials A-T-L. Crazy, I know. The Falcons' problem is that they have a new offensive coordinator. Might take some time for him to figure things out.
Matt: David, you can't drop that in here and not tell us what their names are. C'mon, man. And yes, I think that is a fair point. While Steve Sarkisian and Matt Ryan have worked together all offseason long, they've worked portions of four preseason games and five regular-season games together. It does take time to adjust to different situations, packages, looks, etc. Thanks for reading, David.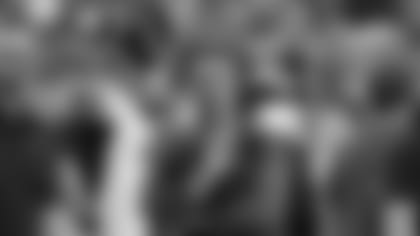 ---
Falcons "fans"... PLEASE CALM DOWN! Yes, I understand that we are 3-2, but have you guys forgotten? Last year there was a point where we were 4-3. There was also a point where were 7-5. Oh, and by the way we went to the Super Bowl despite the slow start. I have faith in Dan Quinn being able to turn things around and you other "fans" should as well.
Matt: Hey, MJ. Thanks for reading and the comment.