Welcome to Straight from the 'Beek! The Falcons are pivoting from the combine and focusing on free agency and the NFL Draft - and you've got plenty of questions. So, let's get to them. Just remember, all opinions you see in this space are mine, unless otherwise noted.
Isaiah from Beacon Falls, CT
So, what is Dan Quinn's main focus for free agency? We need some free agent players that can make our offense more explosive. I think it's also good to let go of some of guys that are not too much key players for our offense.
Matt: Hey, Isaiah. This team's No. 1 priority in free agency is getting Matt Ryan a new deal. Once that's in place it will allow them to be more flexible (and creative) in signing other key players this year and in the years to come.
---
What's up my man, Beek! Free agency is only a week away, and the Falcons need to extend Matt Ryan before that date, so they can add about $10 million to their current salary room of $18 million. A player I would really love to see us get is Danny Amendola as our third receiver. He is a clutch deep threat which is what we need.
Matt: Hey there, Dylan. I think your numbers might be off a tad. The NFL's salary cap was set at $177,200,000 and every team has a different cap number based on how much unused cap money it rolled over from the 2017 season. According to this story by Steven Ruiz in *USA TODAY*, the average amount of cap space heading into free agency is $34,030,061. The Falcons, according to Ruiz's calculations, have $14,813,765 of cap space. They also have 14 unrestricted free agents now that kicker Matt Bryant has signed an extension. Once some more deals are done, that number will obviously change. Regarding Amendola, I think he was one of the league's better slot receivers for nine seasons. But remember, he's 32 years old now and I really wouldn't consider him a deep threat.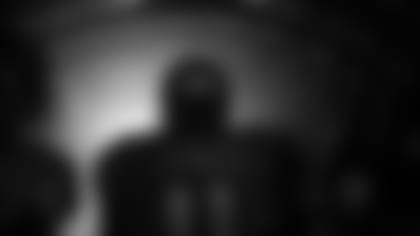 Love your work. I think a lot of the fans are unrealistic in their wishes, and you're more or less a realist. You've been in the industry long enough to know what you're talking about. My question (or request) … A great song\anthem for the Falcons when they come out of the tunnel at the beginning of the game is "The Hellion" from Judas Priest. It's got a thundering base and two screaming guitars and it's instrumental. Before you disregard it as heavy metal noise, it was used in a car commercial 10 or 15 years ago. It's powerful, edgy and makes a statement! I think it's more modern then AC/DC as far as heavy adrenaline music, which I've heard at other NFL games. Give it a listen heavy metal fan or not, and just because you're a realist doesn't mean you can't have fun with your writing, or realistically see the Falcons going to the Super Bowl in Atlanta. I think we have a real chance next season, don't you?!
Matt: Hey, Greg. Yes, some fans approach the offseason with what I call a "fantasy football mentality" - they list a half dozen or so moves without any thought whatsoever to the salary cap of even if some of the trades they're proposing make sense for the other teams involved. But I digress. I listened to the "The Hellion" just now and it's definitely edgy and has an intimidating sound to it. It's as good as any suggestion I've heard here so far. I wish some of the readers would make some suggestions and list them in the comments box below. And regarding your last question, yes, I do think the Falcons have enough key parts in place to make another postseason run and possibly a Super Bowl run. They have some work to do in the offseason and draft first - like every team does this time of year. Thanks for writing in, Greg!
---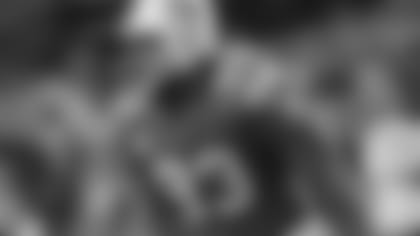 Kevin from Sierra Madre, CA
Hello Beek. We lost the trade for Michael Bennett, though there is still Muhammed Wilkerson and possibly Ndamukong Suh, who could be the best defensive lineman on the market. Suh and Grady Jarrett would dominate offensive lines everywhere - right on to Super Bowl LIII in the ATL!!!
Matt: Let's clarify something first here, Kevin. The Falcons were listed as one of several teams reportedly interested in Bennett. No one knows for sure how interested some of these teams were, or if they were merely doing their due diligence and simply finding out what the asking price was, etc. I would definitely tap the brakes before using the word "losing" when talking about that trade and the Falcons, too. And I'll leave it at that. As far as Suh goes, there was yet another report that the Dolphins have not ruled out releasing the veteran. Again, it's just a report and nothing is imminent. He's still a member of the Miami Dolphins.
---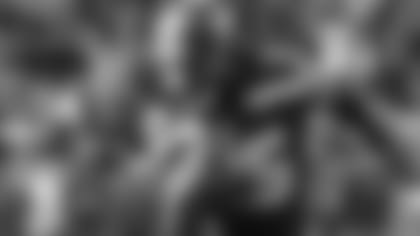 Hey Matt, with the talk that Richard Sherman will be either traded or released from Seattle soon, do you see the Falcons making a run at him with the familiar defensive scheme and connection with Dan Quinn?
Matt: I'm starting to think that any time a Seahawks player is rumored to be cut or is released that Falcons fans will automatically assume the Falcons are interested because of Dan Quinn's ties to the organization. And I can see why some fans would get excited about some of the names, simply because many of them have had great careers thus far. But keep in mind that there are reasons why some of these guys are being traded or are being rumored to be released. It could be a salary cap move. It might be age and injuries. Or it could be a combination of all of the above. The best way to build is through the draft - and the Falcons are doing a fine job of drafting quality players. Now they'll work on keeping them around - and continue building around them. To answer your question, I have not heard or read any credible reports tying Sherman to the Falcons.
---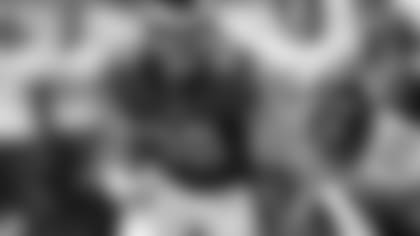 Hi Beek, when I'm looking the free agent list, I think that the Falcons have an opportunity to gain depth at some places. Trey Burton or Tyler Eiffert can do it for TE. And if Taylor Gabriel becomes a free agent, there are a lot of WRs on the list. For the draft, a DT of DE in the first and third rounds and an offensive lineman in the second round. Those are my picks. And during the last day of the draft, I'll pick a QB for the future (more chance as backup then starter). For you, with TE or WR can help us to have more depth?
Matt: Hey, Jean-Damien. Who knew the Falcons had fans in Belgium! That's awesome. I'm going through your general plan and, well, it makes sense to me (as far as some of the areas of need you point out). I like the idea of going defense first and offense second, but it all depends on what the Falcons do in free agency. I think you always want to address some of the key needs, but it's about talent (and who's available, too). I'd add a fullback and/or running back to the mix if there's some quality backs still there on Day 3. I'm not so sure about drafting a quarterback this year only because I think the team is set there and I also think there are more pressing issues. Regarding your first point, I like those two veteran names you suggested to bolster the depth at tight end. I think both of those guys are looking for bigger contracts though and I'm not so sure that is a priority with Austin Hooper sitting there - and getting better each season. I think the Falcons will definitely add some depth at tight end and receiver for sure, though. Thanks for writing!