Welcome to Straight to the 'Beek – your place to get some answers to anything and everything related to the Falcons. The Falcons pulled out a wet and wild win over the New York Jets on Sunday and improved to 4-3 – and you've got plenty of questions. Just remember that all opinions you see in this space are mine, unless otherwise noted.
And we begin with a question from Down Under.
Sloane from Melbourne, Australia
G'day Beek. Wow-wee, that was one heck of a win. Those conditions were putrid. It was really good to see that the only miscues were due to the water-logged conditions. It was amazing to see the guys so focused and that deep throw to Julio Jones would have been sweet in a dome, let alone in a tropical downpour. On to Panthers now. I wouldn't say this week is do or die, however I do think this is a pivotal game for the season. What are your thoughts? I'm looking forward to this game, I think the bits will get a massive lift from what they managed to achieve on Sunday. P.S. Can you give my high-five to No. 5 this week? That final punt to the 4-yard line was mint and you can tell it had the whole team up and about for one last defensive effort
Matt: Welcome back, Sloane. Yes, the rain did not let up once during the game – and it was definitely sloppy out there. The Panthers game is not a do-or-die game but it's an important one because it's a divisional game – the Falcons' first of six. Both the Saints (5-2) and Panthers (5-3) won on Sunday. So, not only did Atlanta's 25-20 win over the Jets snap a three-game skid, but it was important the Falcons keep pace with their two divisional foes. The Buccaneers lost to Carolina 17-3 and fell to 2-5 – an impressive showing for that Panthers defense. Oh, and yes, Matt Bosher was money vs. the Jets.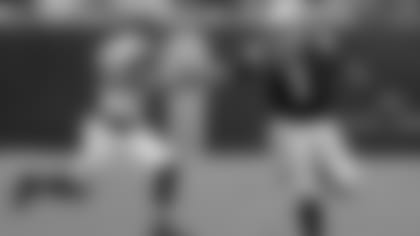 ---
Dwight from Naval Air Station Patuxent River, MD
Hey Matt, fantastic column. I appreciate how you always maintain perspective. How easily we lose perspective from time to time. It's amazing how quickly we forget that this time last year we were at the same record, 4-3. How quickly we forget that we had two conference losses at that point, including a divisional loss in our home opener to the Bucs. Ugh. How quickly we forget that fans were questioning Kyle Shanahan's ability to call a game and the always-present Matt Ryan boo-birds were out in force (unbelievable). Eight weeks later, Kyle's an offensive genius and Matt's the league MVP. This year … same record, no conference losses, all of our divisional games to be played and we dominated our home opener vs. an Aaron Rodgers-led Packers team. Perspective, a wonderful thing indeed. There's a great deal of football left to play. What can the Falcons do to help with the turnover battle? It has become a bit of an Achilles heel this season. Rise up!
Matt: Hey, Dwight – thanks so much for that. And yes, I've been harping on those same points over and over and over – and I've been called a homer, an apologist, the Falcons' unofficial press secretary, and the list goes on – so I appreciate you bringing it up. Those are the facts. I think some fans think this is fantasy football sometimes – and think you can just drop/add players (and coaches!) from week to week. It's mind boggling. But I digress. Regarding the turnovers, I'm not concerned about the Falcons' takeaways because it's a been point of emphasis around these parts since Dan Quinn first arrived in Flowery Branch. The ball – he preaches it, the players practice it. They've had a number of turnovers negated due to some untimely penalties, don't forget. But they will come. What does concern me is the giveaways – the fumbles and interceptions on offense. Matt Ryan didn't throw any picks Sunday vs. the Jets, but they fumbled four times (lost two) and dropped several passes. The rain was the likely culprit for the center-snap exchange issues, but they still happened – and gave the Jets additional possessions.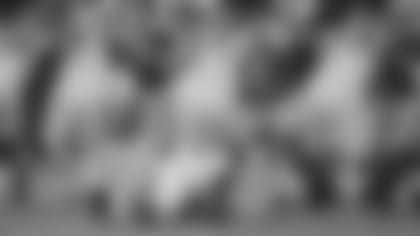 ---
Hey Matt, Mike from Syracuse again. I'm still loving this column, even though the weather caused for a sloppy game from both teams, I feel like the offense looked a little better. The defense definitely did as well; they looked aggressive and were making tackles. Although we weren't bad on both sides of the ball in the prior games, would you agree there was a lot of improvements this game? Also, I didn't really see us doing anything wrong besides the fumbles (because of the weather). Did you see anything wrong this game? I know we're not going to be perfect but I feel like if it weren't for the weather this would've been a really well-played game by us, thanks!
Matt: Falcons fans from Upstate New York are always welcome to Straight from the 'Beek! Good to hear from you again, Mike. What stood out to me was the Falcons' run defense. It was much better this week, especially after being gashed the last two games. You can read more about it here, too. The fumbles and drops on Sunday were likely a result of the wet and nasty conditions, but the Falcons still need to protect the ball. I really don't want to go down into the "what if it hadn't rained" rabbit hole simply because no one knows – plus the Jets, in theory, would've played better too. All that matters in the end is that the Falcons won the game and improved to 4-3. No one, looking back, will care too much how they got win No. 4 in the end.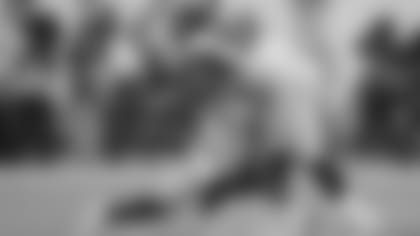 ---
Why are we NOT feeding Julio Jones the ball more?
Matt: Jones was targeted six times on Sunday. He caught three of those for 74 yards, including one for 53 yards. Mohamed Sanu was also targeted six times and caught six for 74 yards, including the 8-yard touchdown in the fourth quarter. You know the deal, Willie. The Falcons are going to take what teams give them in most cases – and defenses are always focused on taking away Jones. It is a priority, though, to feature Jones – Falcons coach Dan Quinn has said as much in recent weeks.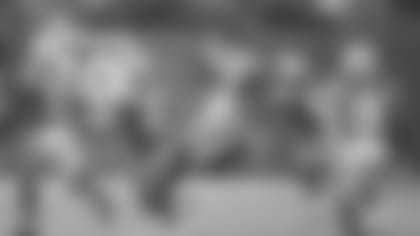 ---
Yo Beek! Thank you for what you do, sir. Do you think our birds are playing with enough passion? I watch most of the interviews and it seems like, well, sometimes the ball just doesn't go where it's supposed to mentality is eating us up. It appears we are not playing angry, except for Devonta Freeman's running game. You could see it when Julio violently ripped the ball back in our one score against the Pats, then threw the ball out of frustration. It appears the brotherhood is looking more like an afternoon hangout than a "must win" situation on every play. Either way I'm with my boys to the end but I see a lack of "must" in the games. Hence our second-half slump in most games in last couple years. If so, what can we do to play with this kind of passion again? We have to play like it's a new season and good things aren't just going to happen because we have the skills, we must force the issue.
Matt: Oh, believe me, the players, coaches and everyone associated with this team are well aware it's a "new season." It's the fans and media who keep regurgitating the past – and act as if this team is still last year's team – like 2016 has been extended into 2017. Last year is done. Over. Goodbye. The Falcons are seven games into the 2017. They went through a tough stretch – losing three straight games, two of them at the end of games. If you don't think this team has enough passion, Aaron, you need to look harder – because it's there. Now, that said, losing stinks and you haven't seen a whole lot of happy faces the last four weeks (including the bye). The Falcons are 4-3 and have played the likes of Aaron Rodgers, Matthew Stafford and Tom Brady already. They are 3-0 vs. NFC teams and play their first divisional foe on Sunday. The Falcons are in a good place right now – and have worked hard to get there, showing plenty of passion along the way.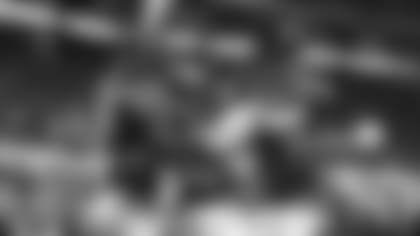 ---
Will from College Park, GA
How much do you believe in the Falcons, Matt? I believe in the Falcons all the way to the Super Bowl this year, going 11-5, the second seed. They'll beat Philadelphia in the NFC championship. What you think Matt?
Matt: I think you're getting way ahead of yourself, Will. Relax and enjoy the ride a bit. If you want to start with predictions, fine. I said back in August that I thought this team was capable of going 12-4 and 4-2 in the NFC South. But all that matters in the end is that you get into the playoffs. You've got to be playing your best football at the end of the season, be healthy and a little luck always helps, too. Now, as far as predicting which teams will be seeded where and all of that business, I don't get into that stuff. The Eagles are 7-1 now, but that doesn't mean they'll be the top seed. A lot can happen in the coming weeks because there's a ton of football left to play this season. And one play – like we saw with Aaron Rodgers vs. the Vikings a few weeks ago – can change the course of a team's season.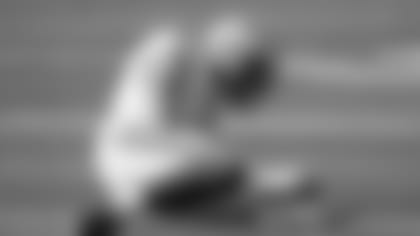 ---
Warren from Statesboro, GA
On Atlanta's first possession against New England last Sunday, it was faced with a third-and-2. When the Falcons came to the line of scrimmage, there were four wideouts with no one in the backfield. Needless to say, we failed to convert the first down. This is an example that makes me ask, "Why have we seemingly abandoned the running game?" It seems that our new OC has no confidence in our running game.
Matt: And here I thought we'd avoid questions about the offensive coordinator this week after a win. Does anyone want to bring up the Bills or Dolphins games, too? Look, I'm not even going to go look up the play. And here's why: Steve Sarkisian has not abandoned the running game. The run-pass ratio proves that much. Every place Sarkisian has been, they've emphasized the run game. I've even gone back and counted the amount of times the Falcons have run vs. pass on first downs, for example, to see if Atlanta is somewhat predictable. It's been fairly balanced. In the end, the players have to execute, Warren. And let's move on from New England.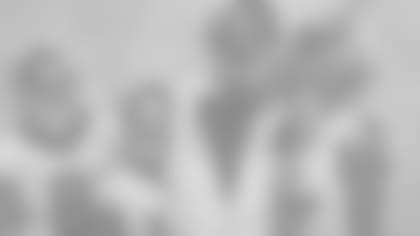 ---
Hey Beek! Do you think the fans (especially the "die-hard" fans) have way too high expectations? I love the Falcons and expect them to win at least nine games this year, but I feel fans have the expectation that we are guaranteed to go to the Super Bowl. I hate it when we win and everything is fine, but the second we lose we need a new front office, new coaches and the world is going to end. We can't have a historic offense every year. Thoughts?
Matt: Check out Dwight's comments above, Cameron, if you haven't already. Yes, while it's fine to have high expectations, you can't dismiss the facts or throw logic out the window when things don't go the way you expected – as a fan of a sports team or in life. People have been losing their minds the last few weeks – calling for people's jobs, no less – because the Falcons couldn't convert on fourth down or had a turnover. Yet, here they are at 4-3, the same record they had a year ago at this time.