Welcome to Straight from the 'Beek! The Falcons are preparing for the combine, free agency and the NFL Draft - and you've got plenty of questions. Just remember, all opinions you see in this space are mine, unless otherwise noted.
Jeremy from Baltimore, MD
Can you explain to me what a restricted and unrestricted free agent means?
Matt: Absolutely, Jeremy. Without getting too technical, there are three types of free agents - unrestricted, restricted and exclusive rights. Here's a real basic description of each. An unrestricted free agent can sign with whatever team he chooses. A restricted free agent can be offered three pre-determined one-year contracts. Now, another team can come in and beat the offer, but the original team can match it (and can get a draft pick if the player is signed away). An exclusive rights free agent can be offered a low-cost, one-year contract by his current team. The player has to accept it and cannot be signed away from other teams if offered the deal - so he's not really what you'd call "free." Hope that all makes sense.
---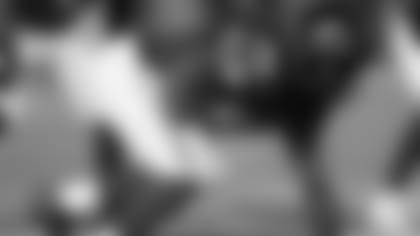 Hey, Beek. I'm not understanding why so many fans are lacking so much faith in the players we have now. For the most part, we have most of the players who played in Super Bowl 51! I don't understand why some people lack confidence in this team. Do you agree the Falcons should focus on getting Matt Ryan better? Then, drafting and signing for the defensive and offensive trenches to protect Matty Ice and bring the four-man rush strong next season? I believe we should also look at more of a franchise tight end, even though Austin Hooper and Levine Toilolo are decent players. I know we sure are missing Tony Gonzalez right about now. What are your thoughts?
Matt: Hey, Mike. Every team has areas it can improve in, and that's what much of the discussion has centered around here in SFTB since the season ended on a frigid afternoon up in Philadelphia. As far as solidifying the lines, yes, I think that's one area where the Falcons can get even better heading into 2018 - specifically the offensive line. I think Matt Ryan is one of the elite quarterbacks in this league, and I'm sure he'll work on certain areas of his game. But he is not the issue. The Falcons also have some questions to answer on defense, specifically what to do with their own soon-to-be free agents - Adrian Clayborn, Donatri Poe and Courtney Upshaw come to mind. And I think I've been asked about tight end almost every day … and my response is, who is out there that's going to better than what the Falcons already have and for what price? It's so easy for fans to say, "Go sign Jimmy Graham or Tyler Eifert" or "Go trade for Rob Gronkowski." There are so many factors to consider, including scheme fit, salary cap, chemistry, etc. Plus how much do you sacrifice as far as compensation? There are a number of players on the Falcons roster right now who will need to be re-signed in the coming years, too. All of that stuff matters, Mike.
---
Hey Beek, I was curious on what your thoughts would be with the upcoming NFL Draft. I know we could bolster both OL and DL and was wondering which positions you think the Falcons will target early and late. With that said is there any prospects that really stand out to you for big men in the trenches? We already have an exceptional pass rush but can always improve. Do you think they will go the route like the Eagles blueprint of rotating seven guys in the defensive line lineup? Also, who are some big names that you think we could land in free agency?
Matt: It will depend on what happens in free agency, Jessie. Who will the Falcons sign, if any? Who will they lose, if any? And when they come out of it and head into the NFL Draft, where will the needs be then? That all aside - which is a lot to consider - I think the Falcons will indeed focus on the offensive and defensive lines. They pick later in the first round, at No. 26, so it would not surprise me at all if they were to jump a few spots if they could land someone they really covet. Some of the top offensive line prospects include Notre Dame guard Quenton Nelson, Oklahoma tackle Orlando Brown, UCLA tackle Kolton Miller and Western Michigan tackle Chukwuma Okorfar. Will one of those guys be there at 26? Maybe. On defense, some of the names that jump out are Michigan defensive tackle Maurice Hurst, Washington defensive tackle Vita Vea (pictured above), Florida defensive tackle Taven Bryan and Alabama defensive tackle Da'Ron Payne. Obviously NC State defensive end Bradley Chubb will be long gone by the Falcons pick (unless there was some sort of blockbuster trade), but Oklahoma's Ogbonnia Okoronkwo, UTSA's Marcus Davenport and LSU's Arden Key are three other pass rushers to consider - if the Falcons believe any of those fit their unique blueprint. I could be wrong, but I don't think the Falcons will make a huge splash in free agency. I think if they make any moves it'll be similar to the types of moves they made last year. Hope that helps some, Jessie.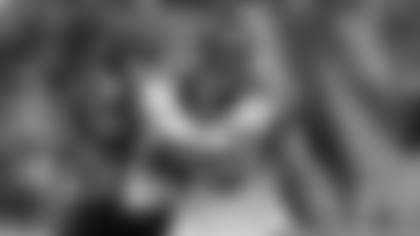 Jerry from Statesboro, GA
Hey, Beek. I know your opinion has no bearing on player personnel, but what potential starting guards, defensive tackles, wide receivers, or tight ends are financially feasible for us to obtain in free agency? I know you get a lot of free agency questions now, but it's the offseason, and it's all we got until the draft ... lol.
Matt: Oh, I get it, Jerry. I know where you're coming from. It's important to remember that free agency hasn't officially started and many of the big names who are scheduled to hit the market may never do so. So, really, it's all speculation. But speculation is fun and interesting. Some of those aforementioned players include Panthers guard Andrew Norwell, Seahawks defensive tackle Sheldon Richardson, Cowboys defensive tackle David Irving and Cowboys defensive end DeMarcus Lawrence. A lot of people talk about tight end here, and there are definitely some interesting names out there. A ton of Falcons fans and readers of SFTB are borderline obsessed with Jimmy Graham (and I get it because he's played so well against Atlanta over the years). But he's also getting up there in years and has suffered some injuries along the way. But one of the guys who intrigues me is Bengals tight end Tyler Eifert (pictured above). He's had three decent seasons (one cut short) during his five seasons in Cincinnati, despite some injury issues. To be very clear, I have no idea what the market will be like for him or what his long-term prognosis is health-wise. I just know that when healthy, he's a dynamic player. Maybe if the Falcons can identify some free agents who are great fits scheme-wise, culturally and are affordable - all big ifs - they might be able to go that route. Again, there's a lot of unknowns at this time.
---
Lisa from Flowery Branch, GA
Hey Beek, I am wondering about Super Bowl tickets at Mercedes-Benz Stadium. When do they release tickets for sale? How much in advance? Curious, just need to start saving.
---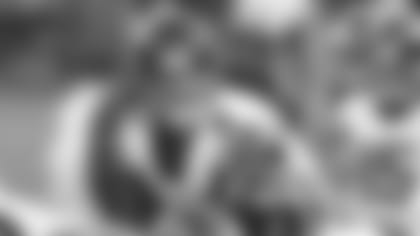 Hello, Beek. So, my question is depending on when Matt Ryan gets his new deal done (because there's quite a list for new QB contracts that will determine the next deal in line) what do you expect our salary cap space to be this year? I've heard a lot of "we want to go after this player, or that player in free agency" but I just can't expect that to happen with the lack of money we have. Also, I just want to get your thoughts on our offensive line situation. I look at what the Saints did in both the offseason and the draft last year with drafting Ryan Ramczyk in the first round when it really wasn't a "need." However, by the end of the season they had some of the best "push" off the line of scrimmage of anyone in the NFL. Meanwhile, we had very little push which is one of the reasons why our run game suffered so much. The difference is made in the trenches, so what are the chances of Atlanta drafting an offensive lineman in the first two rounds? Thanks!
Matt: Aside from securing Matt Ryan's future in Atlanta, his new contract - providing it gets done - should allow the Falcons to be more flexible and creative with other player contracts now and in the future. So, in essence, it should give them more space and allow them to potentially re-sign their own free agents or go sign some other free agents. I'm not sure of how much space the Falcons will have when it's all said and done, but I did see a report that the overall cap number for teams could rise to between $174 million to $178 million in 2018. If you've reading this space at all since the offseason started, I have mentioned countless times that I would like to see the Falcons address and bolster the offensive line. I think you win games up front, and it cannot hurt to get even stronger there. Plus, you want to protect your biggest investment: No. 2.
---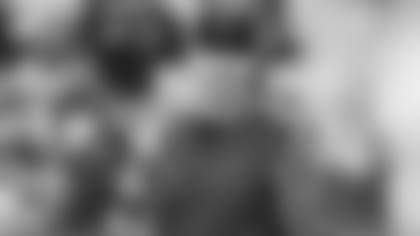 Barry from High Point, NC
Hey Beek, I just can't sit back and be silent any longer. I'm getting more than a little fed up with people dumping on Steve Sarkisian or Matt Ryan. Sark did a great job as OC. The offensive problems were not play calling. Matty Ice was the NFL MVP (in 2016) and the next season people are calling for him to be traded, many of them before the season even got started. Are these people insane? It is very obvious what was wrong with the offense and neither Sark nor Matty Ice has a magic wand to spark up a dull and lifeless (at times) offense. As you said when addressing another matter, "That comes from inside." The way I see it, the offensive woes can be addressed with a two-fold process. First, drive it into the O-line's heads to "stay put" and quit making stupid "before the snap" mistakes and, second, tell the receivers, "This is a football. Don't be scared of it. Grab it with both hands and squeeze." There, I've had my say.
Matt: Thanks for writing in and being a loyal reader, Barry. For those of you who read SFTB regularly, you probably know that I sometimes run remarks like this that don't necessarily contain questions - mainly because I think it will resonate with a lot of you who (based on the hundreds of emails I receive) probably feel the exact same way.
---
Quarterrio from Roanoke, AL
Hi Beek. First off, I want to say that I love the Falcons - I'm a die-hard fan. However, I'm not a Matt Ryan fan. My first question is, during the draft when do we pick up the QB for the future of the franchise? And question No. 2 is, do you think Ryan has the ability to win a Super Bowl?
Matt: Hey, Quarterrio. Everybody has their favorite players for different reasons, I get that. But what I don't get is why you're not a Matt Ryan fan. I mean, he's the best quarterback in Falcons history and one of the very best in the league today. I won't drop a ton of statistics on you here, because anyone can look those up. Can he win a Super Bowl? Of course he can. He's already taken the Falcons to the brink of a title and there's no reason to think he can't do it again.