Happy Tuesday, and welcome to Straight from the 'Beek! The Falcons are one of two unbeaten teams remaining in the NFL and have turned their full attention toward the Bills – and you've got questions. Wait, did someone mention something about uniforms? Just remember that all opinions you see in this space are mine, unless otherwise noted.
William from Cartersville, GA
Hey Beek, love what you're doing. Falcons fan since the day of the Dirty Bird era came out. Just wanted to ask why do you think Steve Sarkisian is not giving Tevin Coleman more carries. When Shanahan was the OC, the ratio between Freeman and Coleman running the rock was a lot closer, as I recall. I don't think he should wear Freeman down, being it is early in the season – and especially with our bye week coming in Week 5 or do you think that is the reason why. I would love to get your take on it. Thanks.
Matt: Hey, William. There's no question that Devonta Freeman (52 runs for 227 yards and seven catches for 50 yards) has been featured more than Tevin Coleman (20 runs for 104 yards and nine catches for 88 yards). But that's not really a surprise, is it? In 2016, Freeman finished with 227 rushing attempts while Coleman had 118 carries – and that ratio worked out fairly well for the Falcons. But you do raise a good point, William. If Freeman continues at this pace and stays healthy for 16 games, he'll finish with 276 carries. We're just three games in, so let's see how the carries are distributed over the next two to three games to get a better idea. My guess is you'll see Coleman get more touches, but I don't know for sure. Thanks for the question.
---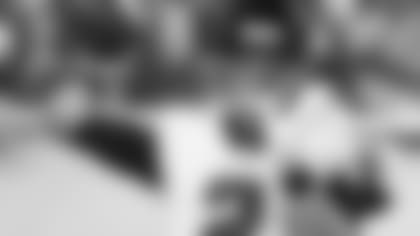 Travis from Greenbelt, MD
I don't have a question but I just wanted to say that I really enjoy your column. I agree with you about Matt Ryan and the offense. Take away the two dropped passes and he wouldn't have had three interceptions and the offense actually looked fine to me. It seemed like without the drop passes for interceptions, the game honestly would not have been close.
Matt: Thanks, Travis. A lot of teams would love to say, "Man, if we didn't have those turnovers …" But the reality is that they happened, so give the Lions credit for making those plays. Like I said Monday, the turnovers definitely helped the Lions get back into the game and made Sunday's game a lot closer. The Falcons' offense was clicking – the run game was effective and they were putting together long, clock-eating drives.
---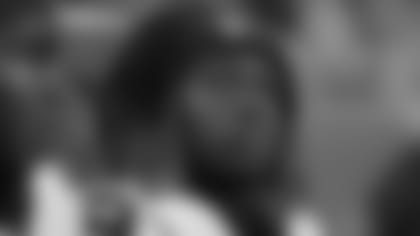 Steve from Trenton, Ontario
Hey Beek. Love your columns and insight! Seems like the defense is getting nicked up lately. Have your heard rumors about adding any extra bodies?
Matt: Hey, Steve. Appreciate the kind words. Injuries are part of the game, and not having key starters on the field – like Vic Beasley, for example – is never easy. But it's an opportunity for guys like rookie Takkarist McKinley to step up and show what they can do. Takk had a pretty decent outing, too, by the way. To answer your question, the Falcons have a few players on their radar – including Dwight Freeney. But as far as we know, there are no plans to sign anyone just yet. Stay tuned on that front.
---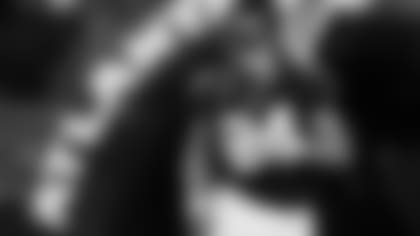 I miss the all-black unis. Is there any possibility that we will ever see that uniform in the near future? I think it would be a great idea to have a blackout in Mercedes-Benz Stadium, especially during our division-rival games.
Matt: Jeremy, you and the thousands of other Falcons fans who have been asking me questions about the uniforms and jersey colors since the first day I started Straight from the 'Beek FINALLY have your answer: The Black is Back! The Falcons are going to don the all-black jerseys reminiscent of the 1990's era Falcons uniforms and white pants this Sunday against the visiting Bills (and now I have MC Hammer's "2 Legit 2 Quit" video with Deion Sanders and Andre Rison playing in my head). With the all-black jerseys, white pants and the old-school Falcons helmet logo returning Sunday, fans are encouraged to wear all-black to the game. Oh, wait. There's more. I've been asked so many times about a uniform schedule and the Color Rush game … well, no more wondering: We've now got a 2017 Falcons Uniform Schedule page set up. Check it out. Y'all ready for a blackout Sunday?!? Hit it:
---
Hey Beek!! This is, by far, the best column out there today. Thank you! Very refreshing! My question is, who, other than the Falcons, can stop our offense? Matt Ryan seemed to be a little off, but completed 70 percent of his throws. We are minus-three in turnovers, yet win on the road. Who does that? The Falcons!! It's a long season, but it sure looks bright right now!
Matt: Glad you're enjoying it, Robert. And you're right, not many teams can lose the turnover battle like the Falcons did on Sunday and still come away with a win, especially on the road in a hostile environment. It doesn't matter if the passes were tipped or just bad throws – they still resulted in turnovers. The biggest takeaway for me was that the team did not become unglued or point fingers. That says a lot about the veteran leadership, too. It is a long season, for sure. So much can happen in the course of a 16-game schedule, but three games in, the Falcons are 3-0 and fairly healthy. Fans should be excited.
---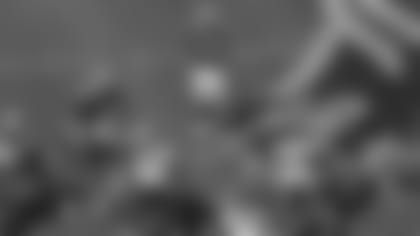 After seeing what the Texans did to the Patriots, do you still have us going 12-4, or maybe 13-3?
Matt: I saw the Texans give the Patriots a scare up in Foxborough, and then watched Tom Brady be Tom Brady and throw five touchdown passes, avoiding what would have been an embarrassing loss. But to your question, I still stand by my prediction: I see the Falcons going 12-4, including 4-2 in the NFC South.
---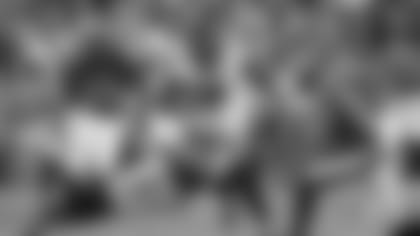 Kristian from Riverdale, GA
Hey Matt, have you noticed that in most of the games last year that when we lost it was close? Opinions on that and how we are doing this year. Also, uniforms?
Matt: Hi, Kristian. You're right about last year's team – the games the Falcons lost were indeed close ones. Their worst regular-season loss was a 24-15 setback to the Eagles in Week 10, right before the Falcons' bye week. And see my response to the uniforms above, Kristian.
---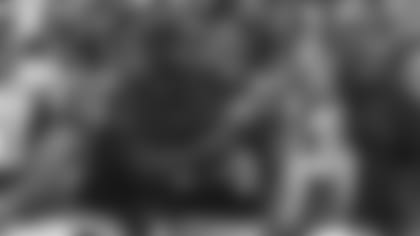 Hi Beek, I'm a 40-year fan of our beloved Falcons (no, not once have I considered wearing a bag over my head). I really enjoy your take on the Falcons and really appreciate the avenue you give fans to interact. Keep it rolling, it's new and refreshing!! OK, finally my question. You don't hear a lot about DL coach Bryant Young, but it appears he has made a very positive impact on our guys in the trenches. You get a closer look than us fans. Do you think his interaction/coaching of the young guys and veterans alike can turn this D into a top-10 unit by the end of the season, when we go to make a playoff push? RISE UP!!
Matt: Hey, Jeff. Thanks for reading and for your question. And for what it's worth, I never understood why people would put a bag over their heads at games. How can anyone eat hot dogs and drink beer (or soda) that way? Sheesh. Weird. To your question, yes, Bryant Young as well as Marquand Manuel have definitely made a positive impact on this unit. It was evident throughout training camp and it's carried over three games into the regular season. As far as becoming a top-10 unit, we shall see. It's way too early in the season to be making assumptions based on stats through only two or three games. Once we get into Week 10 or Week 11, you'll know if this defense is in that conversation. But, for now, it looks good, even being without Vic Beasley last week.
---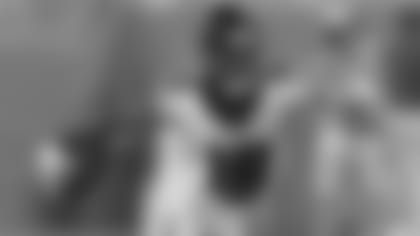 It was good to see Taylor Gabriel have a big play when he has been quiet the first two weeks. Do you think Steve Sarkisian is starting to figure out how to use him in his offensive scheme, and will he have a bigger role moving forward?
Matt: I think the Falcons have a ton of offensive weapons, Jake, and there's only one ball. I also think that over the last two weeks the offense has looked much stronger than it did in Week 1. The main reason is because the Falcons are committed to the run game – and once they get that going, many other things open up for them. To your point about Gabriel, I think Matt Ryan will take what the defense gives him and find the speedy receiver when he's open. The more he produces, the more opportunities he'll get.
---
Matt, I liked your reply to FP about the Super Bowl. Is there a way you can get everyone else to stop talking about the Super Bowl? The season is only three games old. It takes a lot of things to go right to make it but only one thing to go wrong. Your thoughts?
Matt: I think you said it all perfectly for me, Percy. People – and the media – are going to continue to harp on certain storylines no matter what, so there's no controlling them. All the Falcons can do is focus on the next opponent, go out and take care of business. If they do that – keep winning – eventually all of that will dissipate. At least it should.
---
Hi Matt. Before the regular season started I was a little concerned when I heard Sark talking about getting the ball to Julio more. Don't get me wrong, I think Julio is the best receiver in the NFL without a doubt, but I also remember a few years ago when Matt Ryan constantly forced the ball to Julio and it didn't work out so well. The reason the Falcons were so successful last year in large part was because Julio drew so much of the coverage and Ryan took advantage of it. Looked to me like that first interception Sunday was a forced pass to Julio. Would like to know your thoughts?
Matt: I think Matt Ryan has done a terrific job dispersing the ball around – and the Falcons have been balanced as far as run/pass goes. That's important. In the last two games against the Packers and Lions, the Falcons have gotten Julio Jones involved early and they've gotten off to strong starts. From what I'm seeing, it's all about establishing the run. It keeps the defense honest. The Falcons also have so many personnel groups, motion packages and it puts a lot of pressure on a defense before the ball is even snapped, it seems. I'll agree with you on the interception, though. Ryan did stare down the receiver and paid for it, but that doesn't happen too often with him. Thanks for reading, Greg.
---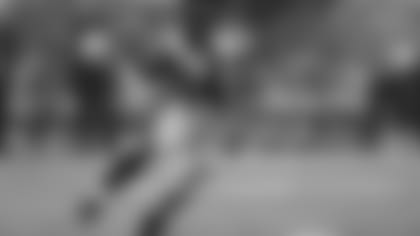 Beekster, Freeman has 62 rushes in just three games. He would end up with 320 attempts. With Coleman on the team, why do we force-feed Freeman when we really don't have to?
Matt: William from Cartersville asked a similar question (above). Check out my response. And for the record, Devonta Freeman has 52 carries through three games – which is about 17.3 per game. That would end up being around 276 or 277 carries, not 320.
---
Matt, thanks for doing this. I appreciate it for those of us who are diehard Falcons fans that are not in Atlanta. By the way, I grew up in Decatur. Please give me your take on almost the first quarter of the season. I am excited that we are healthy for the most part.
Matt: Hey, Kelvin. We're almost to the quarter mark, and I'd say when you're one of the two remaining undefeated teams in the NFL, life is good. They say good teams win at home and split on the road (because it's tougher to win in hostile environments). That said, the Falcons have won both of the road games so far – and both have ended in dramatic fashion. Regardless, a win is win. Another huge positive, Kelvin, is that the team is fairly healthy.
---
Sloane from Melbourne, Australia
G'day from Downunder. Hey Beek, I'm with you man. The offense had some troubles but they still put up 30 points. Loving the way we are grinding out our wins. My question is, when you see Devonta Freeman next, can you give him a massive high-five from me? I just love his work rate and production, he has never once let his contract talks or the pressure of the new contract affect his humility or the way he plays.
Matt: Haha, thanks Sloane. I'll try to remember that, but I'm not sure how Devonta would react. And you're right about his production so far – there's been no letdown whatsoever, even after agreeing to that five-year contract extension. Thanks for reading! HAVE A QUESTION?