Welcome to Straight from the 'Beek! It's Thursday and the Falcons (3-2) are getting ready to face the Patriots (4-2) on "Sunday Night Football" in Foxborough, Mass. You've got questions and I've got answers. Just remember that all opinions you see in this space are mine, unless otherwise noted.
So, let's get this thing started.
We begin with John in California, who brings up a topic that I get a lot of emails about.
Hi there, Beek. I have been a Falcons fan my entire life and had to leave my life behind in beloved Georgia last December, but still rise up in SoCal. I want to address our team's lack of aggression and get insight to the one thing we all ask: Why can't our Falcons close out a game? I have seen a trend this season each time there is a tack for a loss, offensive penalty, we get pinned deep in our territory or sacked; it seems like (offensive coordinator) Steve Sarkisian assumes the drive is over and runs extremely conservative plays that go nowhere and we go three-and-out. I'm not panicking about the losses because the Falcons have always struggled against "weaker" teams just like early last season with the Week 1 loss to Tampa Bay and the Week 7 loss to San Diego, both at home coincidentally. I am optimistic about our team and believe our mistakes can and will be corrected.
Matt: There are a number of reasons why the Falcons have struggled to close out games, and it's not just one man's fault. Against Miami, for instance, the Falcons only four possessions – including a three-and-out by the offense. That's not a lot of plays to sustain drives and consume the game clock. There was also a roughing the passer penalty which negated an interception and a botched punt. You get the picture? The Falcons aren't getting whipped by anyone; there simply making too many mistakes and shooting themselves in the foot. The good news is that those things can be corrected. Eventually the tide will turn, so to speak, and sometimes that's the difference between winning and losing. It's frustrating, but the team will ride it out. The fans need to remain patient like you are, John.
---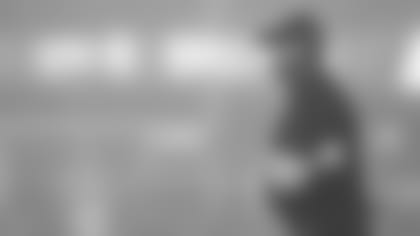 Malachi from Carollton, GA
Hey Beek. I'm a die-hard Falcons fan and I plan to get a whole (tattoo) sleeve on my arm dedicated to the Falcons. (Falcons coach) Dan Quinn has been saying this game isn't a rematch against the Patriots. Do you think that's true? Also, does he does not realize how important this game is to the fans, after we have endured 28-3 jokes for the past eight months. I know the players should go out win because you need to win to make it in this league, but do you think the team needs to go out here and win for the fans to?
Matt: You're kidding me, right? Do you know how many questions Dan Quinn – and every single one of those Falcons players – have had to answer about the Super Bowl since last February? Think about how painful that loss was for them, and then look at how they've conducted themselves since – never dodging a single question and handling it with such class. I tip my hat to those guys, because that's not an easy thing to do. And of course they realize how important it is to everyone who supports the team. At some point you've got to just ignore the internet trolls – they'll never go away because, sadly, they've got nothing better to do. Hope that answers your questions – and hope your Falcons tattoo turns out well.
---
I want to ask a question I haven't heard yet and it kind of surprises me. I don't know much about our conditioning coaching. The unfortunate second-half results might be something other than the OC, QB or DC issues. Just wanted some inside input from someone named Matt! Thanks for your features. I read it while listening to 92.9 on the internet. Go Dirty Birds!
Matt: Hey, JD. This has nothing to do with conditioning. There have been a number of things – from turnovers, penalties and dropped balls to not creating enough takeaways – that have added up. Check out my answer above (the first question). Thanks for reading.
---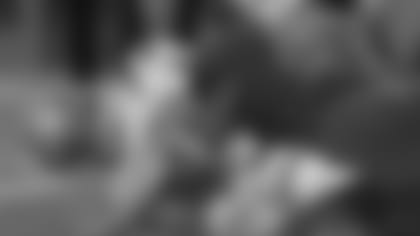 Beek, aka The Professor: Can the Falcons put together a solid game to beat the Patriots on the road? Do they have what it takes to not only hold the lead if they build it, but put the game away, unlike against the Dolphins? I ask because clearly the Patriots are a beatable team.
Matt: Mick, you're right, there are no truly dominant teams right now and every team in the NFL is appears to be beatable – the Patriots are no exception. New England is dead last in total defense, for instance, giving up 440.7 yards per game and a league-high 6.6 yards per play. Opposing teams have been able to move the ball on them, including the Jets last Sunday, who jumped out to an early 14-0 lead. But you've still got to contend with Tom Brady and that offense. Brady leads the league in passing yards and has 13 touchdowns passes compared to only two interceptions. Brady has been sacked 16 times though this season, and it'll be crucial for the Falcons to get pressure on the quarterback in this one. If Atlanta can avoid making the mistakes that have plagued this team off and on throughout its first five games and win the turnover battle, that should translate into more offensive drives. Red-zone scoring will be key too: they'll need touchdowns – not field goals. It would be nice to see them put it all together for four quarters. Thanks for reading, Mick – and enjoy that gorgeous weather down in South Florida!
---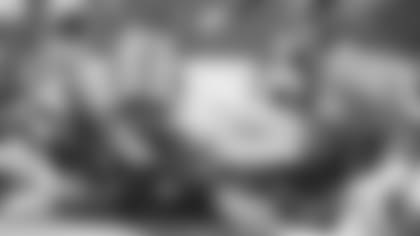 Hey Beek. I believe that the Falcons main issue is not running the ball well or nearly as much in the second half as they do in the first half. It is quite infuriating to me and many others when Devonta Freeman and Tevin Coleman have great numbers in the first half and iffy numbers in the second half. Plus, running the ball helps a ton with clock management. I just want to hear your thoughts on play calling, and passing plays vs running plays in the second half of games.
Matt: Running the ball well is always a good thing, Jason, but the issue for the Falcons – especially against the Dolphins – was a lack of possessions and opportunities (plays). The Falcons need the football in their hands and also need to sustain drives. Atlanta's defense needs to get off the field – you do that by creating turnovers or forcing more three-and-outs. I could go on, but hopefully you get the idea. And on offense – the tipped balls, deflections, dropped passes, penalties, etc. – have been killing drives, too. All of that results in a lack of plays – and opportunities to run the ball, eat the clock and put points on the board. Hope that helps answer your question.
---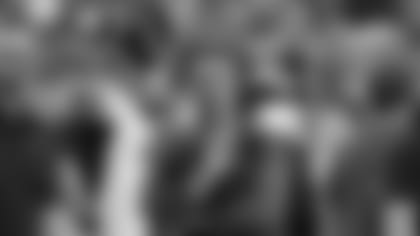 Justin from Locust Grove, GA
Hi there! Thanks for taking the time to answer our questions. I was wondering what your thoughts were on the "tale of two halves" comment that Dan Quinn mentioned this week. It seems that the Falcons have had pretty significant problem in regard to closing teams out and producing in the second half of games. I haven't gone back and crunched numbers but it seems like we are getting a different team coming out after half time than we had prior to it. I know some of it is going to be related to teams making adjustments at the half; however, for us to be that ineffective after this long (with some exceptions), at what point do you become concerned? It's like if the defense gives up more points than we get in the first half, it's over. I know we have a high-powered offense, just look at last season. However, we don't look nearly as sharp or efficient, and there have been some questionable decisions (pass vs. run) in certain situations. I guess what I'm getting at is what can we do to break this after the half slump, and do you think the slow start is also partly due to a new OC? Thanks!
Matt: Justin, check out my responses above. Also, the only way to break "the slump" as you put it is for the players to simply execute and not make some of the aforementioned mistakes. It's not something you should pin on any one particular person, including offensive coordinator Steve Sarkisian.
---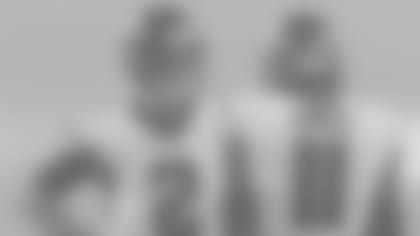 Hey, as the season progresses, do you expect the number of targets for Julio Jones to go up?
Matt: Yes, and the reason is simple: if the Falcons can start eliminating some of the mistakes that kill drives on offense and, on the flip side, get off the field on defense, that should result in more offensive possessions. More possessions mean more plays – meaning, more targets to weapons like Julio Jones. Sounds simple, right? But the little things add up. Thanks for reading and hope that helps answer your question, MJ.
---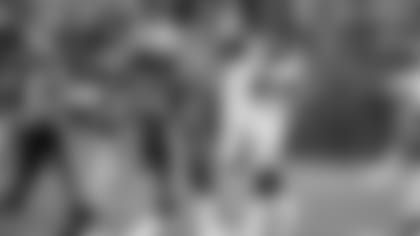 Hey, Beek! Matt is off his game truly. Is this because of plays by the OC? And why do I see our defense tire out after first half? The OC/DC need to get their stuff together yesterday! Changes big-time this week!
Matt: Hey, Tracy! I think it's easy – almost too easy – to point at Matt Ryan. Stop and think for a minute about all of the things that are out of his control once he takes the snap and delivers the football. And stop with the coordinators – it's not about a guy in the booth calling a play, either. Players need to execute and, to steal a phrase, go out and "do your job." Falcons coach Dan Quinn talked about consistency this week during one of his press conferences. It really does boil down to doing the little things the right way all the time. Sure, there haven't been a lot of explosive plays (yet) this season, but that's been a byproduct of the mistakes and a less opportunities. The Falcons are moving the ball – when they have it. And that's a good sign.
---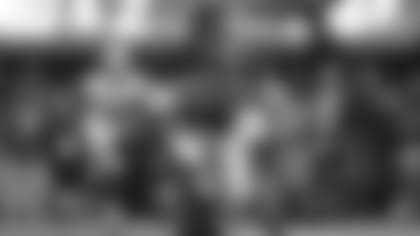 Well, I seem to think that Atlanta plays very well when they play fast and physical and when they go no-huddle. It seems that the opposing teams don't have a chance to decipher the play and the Falcons eat them up. Any chance of seeing more hurry up, no huddle plays in the upcoming games, especially against New England? I am praying for a WIN against them!
Matt: Increasing the tempo and running the no-huddle offense can be effective only if the offense is executing – making the plays and moving the chains, Eric. Dropping passes, allowing sacks and any sort of negative play will kill that momentum and stall a drive in a hurry. It's great when teams can be aggressive and attack defenses like that but, man, you had better execute, convert and score.
---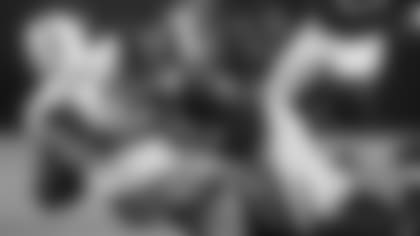 Jonathan from Atlanta, GA
Hey, my name is Jonathan. I've been a Falcons fan since about middle school. The only question that I have is why are we continuing to make silly mistakes? And What are they doing to fix it?
Matt: Jonathan, the Falcons coaches and players are well aware of the mistakes – and all of the things that have resulted in negative plays. Falcons coach Dan Quinn gets asked about these things quite a bit – and it can't be fun standing up the podium explaining. Penalties – like jumping offsides or hitting an opposing player late – are mental mistakes and definitely fixable. Protecting the football better is correctable, too. So is maintaining your block. Quinn says creating turnovers is a mindset, but it also depends on the ball bouncing your way sometimes – you know, a little luck. The teams that end up having success are the ones who have talent, stay healthy and also experience some good luck along the way. It'll happen and the tide will eventually turn, Jonathan.
---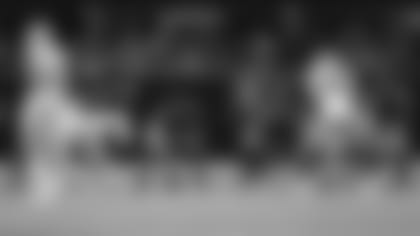 First of all, I would like to say that it's great having you as a conduit between us fans and the Falcons organization. I am a native Atlantan and have been a Falcons' fan since 1966. Currently I am living in the Pyrenees Mountains next to the French-Catalonian border. I have a couple of questions concerning Matt Ryan's participation in the running of the offense. Clearly there is less no-huddle than we were led to expect. What do you think is the reason for this, and do you think that there should be more? Suspecting that you might reply along the lines that an offense can only act on what the defense gives them, I would like to point out that last year it was our offense that often dictated to the defense. It seemed to work well most of the time. We do have the weapons. Thanks, Jim.
Matt: Merci beaucoup, Jim. And yes, the Falcons do have plenty of weapons on offense and are aggressive in attacking defenses when they have the ball. I responded to a question about the no-huddle/up-tempo approach above. Look, I'm a fan of running that style of offense if you have the personnel to do it and the offense is executing – meaning, they're getting first downs and moving the chains down the field. It's always great when you can tire out a defense and keep them on their heels. But, again, you'd better execute. It all depends on the situation, too, Jim. Like it or not, there are times when you need to be more conservative. While the no-huddle offense can be effective, so is imposing your will on a team and running the football down their throats. To answer your question as to why there's been less of it, again, every game is different. They have run it effectively at times and moved the ball right down the field, including the last two games against the Bills and the Dolphins.