Welcome to Straight from the 'Beek! The NFL combine is almost over and pretty soon all the talk will focus on free agency and the draft. Meanwhile, you've got lots of Falcons-related questions - and I've got answers. Just remember, all opinions you see in this space are mine, unless otherwise noted.
First time writing in but lifelong Falcons fan. My question pertains to what I think is our biggest need this offseason and that is offensive line. I know Quenton Nelson is a top-10 pick. But what would it take to move up to nab him this draft, and would it be worth it? I'd also like to see them add defensive line if we don't address the O-line in Round 1. But deep in my heart Quenton Nelson is my dream pick! Hopefully it's not as much of a longshot as I think it is.
Matt: Hey, Tomas. I agree with you on Quenton Nelson - he's one of my favorite players in this draft class. And I think he might be a top-three pick, too. But for the sake of this question, let's just say he's a top-10 pick. Unfortunately, it would still take a lot to trade up from No. 26 to No. 10. How much? Well, if we're using one team's draft trade chart (via Pro Football Talk), a No. 10 pick is worth 1,300 points and the No. 26 pick has a point value of 700. In order to make up the difference, the Falcons would also have to trade current and likely future draft picks. So, yes, the Falcons would have to give up quite a bit just to move to the 10 spot. I guess anything is possible, but I'd be really surprised to see something like that unfold, Tomas.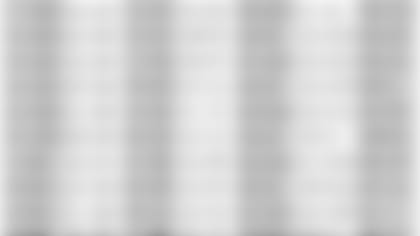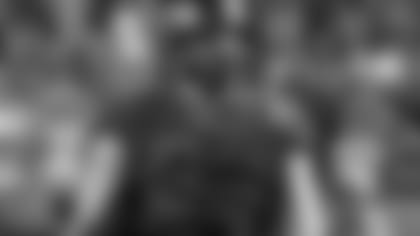 Hey Matt, gotta couple of questions. Do you think we will go for a defensive tackle or offensive guard in the draft with our first-round pick since the departure of Dontari Poe in free agency? I would say DT since we lost Poe, but also really wanting to bolster that offensive line to protect Matty Ice and get back to running the football down other teams throat like we did our run to the Super Bowl! What's your opinion though?
---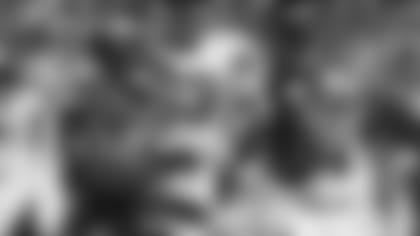 Hey Beek, I haven't been following the offseason as much this year, but I do have a couple of questions. With Devonta Freeman's concussion history and his knack to miss blocks during crucial situations in games, how do the Falcons manage that going forward? And do you think that they will be looking a running back in the draft to take the load off either back when they go down? Like Freeman, Tevin Coleman has had some injury issues as well. If they do get a back in the draft, in your mind who is the best fit? My guess would Sony Michel, Derrius Guice, or Nick Chubb for those short-yardage plays that we try to get too cute at sometimes. I know I was long-winded, so I'll sit back and let you answer. Thanks for listening.
Matt: First, let's be clear about the Falcons' running back situation. When it comes to the best 1-2 punch in the league, there aren't too many better than Devonta Freeman and Tevin Coleman. The two combined for 2,109 yards of total offense and 16 touchdowns during the regular season. And I don't expect Freeman will change his running style - that's what makes him so dangerous as a runner, after all. It's a violent game, Noble, and guys are going to take some hits, especially running backs. That's not a knock on Freeman or Coleman, either. Do I think the Falcons will draft a back? It would not surprise me at all. Remember, they picked Brian Hill last year out of Wyoming in the fifth round. Hill was signed off the practice squad by the Bengals and I could the Falcons picking up a runner on Day 3. I don't think any of the backs you mentioned - Michel, Guice or Chubb - will be there on Saturday though.
---
Do you really think the Falcons will go after a running back when they already have Devonta Freeman and Tevin Coleman?
Matt: Yes, I think they will add one during or after the draft.
---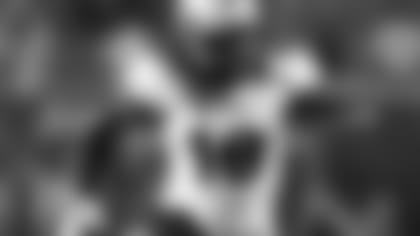 Hey Beek, with Vic Beasley going to defensive end full time, do you see the Falcons going out to get Shaquem Griffin in the later rounds? Or do you see De'Vondre Campbell moving over to LOLB to fill that void?
Matt: Hey, Jose. Right now, there are a lot of unknowns regarding the Falcons defense since free agency hasn't even started yet. It begins March 14, by the way. While general manager Thomas Dimitroff gave us an idea on who will be hitting the market, keep in mind that those players could eventually re-sign with Atlanta still. There will be some voids to fill though, for sure. And, as you noted, with Beasley moving to defensive end full time, the Falcons will likely bolster the linebacker corps through free agency and/or the draft. Same with the interior defensive line. Whatever they do in the draft will hinge upon what happens in free agency first. Let's see what happens there before we start speculating draft moves, especially on Days 2 and 3 of the draft. I'm not sure where Shaquem Griffin will be taken, but some draft experts project him going in the fifth or sixth round. If that's the case, he could be an option for the Falcons.
---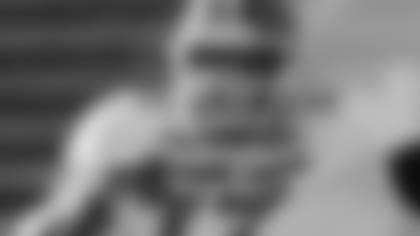 Hey, Beek! Do you think the Falcons should draft players from the University of Georgia in the first three rounds of the draft? If you ask me, they have some of the right players the Falcons need. Mainly on offensive line and defensive backfield. The Falcons need to help fix the O-line and protect Matt Ryan.
Matt: I get it. You're from Georgia and love your Bulldogs. That's awesome. Look, if you're asking me if I think there are some good players from Georgia that could help this team, the answer is yes. But, c'mon Jeremy, teams care about whether you can play, what kind of person you are and whether you're a good fit for the organization - not so much where you went to school. Sure, the level of competition matters and the quality of coaching you received plays into it, but teams are picking a player, not a program. Hope that helps.
---
Hey Matt, back again. So, what do you think about the No. 3 receiver spot? I think Justin Hardy is extremely talented but doesn't get enough playing time and I think losing Taylor Gabriel could help his game. However, I also like the idea of bringing someone in that has speed, possibly bringing Reggie Davis up from the practice squad. What do you think?
Matt: Just like running back, it would not surprise me at all if the Falcons addressed the position in the draft. Despite what the so-called draft experts are saying about this being a thin receiver class, I agree with Falcons general manager Thomas Dimitroff said - that there is some talent to be had. And don't forget, just because Gabriel will hit the market on March 14, he could still end up re-signing with the Falcons down the road.