Welcome to Straight from the 'Beek! Rookie minicamp is in the books, impressions were made and, of course, you guys have plenty of questions as we head into organized team activities (OTAs) with an eye on training camp. So, let's get to them. Just remember, all opinions here are mine unless noted otherwise.
Terry from Warner Robbins, GA
Hey there, Beek. My question is, do you think that the Falcons have what it takes to stay and be a force in the NFC South and the NFC conference this year?
Matt: The short answer to that is yes, I do. Now for the longer response. When you write "be a force," I'm just going to assume that you mean contend for division and conference titles. Now, will it be easy? Heck no. Remember, the Saints finished 11-5 and are defending NFC South champs. The Panthers also finished 11-5, have several key starters returning and will once again be a force, as you put it. And don't sleep on the Buccaneers who may have finished with a 5-11 mark last season, but there's still plenty of talent on that roster. Conference-wise, the defending Super Bowl champs lost a few players, but Philly also added some interesting parts – see defensive end Michael Bennett, linebacker Corey Nelson, defensive tackle Haloti Ngata, and receiver Mike Wallace (and, as far as we know, Carson Wentz is expected to be ready by Week 1). But back to the Falcons. Atlanta has all of the parts in place to make a run. The Falcons have an elite quarterback still playing at a high level, they're deep (and faster) at receiver, they have one of the best running back duos in the league and they bolstered their offensive line in free agency. Defensively, the Falcons developed into one of the better units by the end of the season last year under defensive coordinator Marquand Manuel. They're young and talented on all three levels – plus they filled some holes through the draft and free agency (see Terrell McClain). How it all comes together remains to be seen, but the talent is there. They key for the Falcons – and this is critical for all teams – will be to stay healthy and then execute once the season kicks off. Hope that helps, and thanks for writing in.
---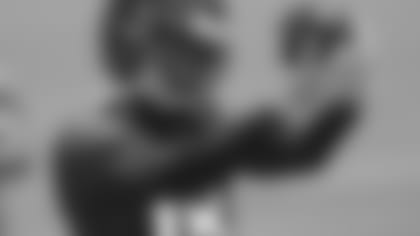 Will y'all be able to use Calvin Ridley as a return man this season? Picture him like Devin Hester!
Matt: Well, I've got some good news for you, Derrick. Even though it's still only May and I have no idea how the Falcons will ultimately utilize Calvin Ridley's talents once the season gets underway, they're at least thinking about using him on special teams. Falcons coach Dan Quinn said during rookie minicamp that the first-round pick out of Alabama will be looked at in a number of positions including kick returner, punt returner, slot and outside receiver – and that will continue through the OTAs. Will it happen? Who knows. Stay tuned.
---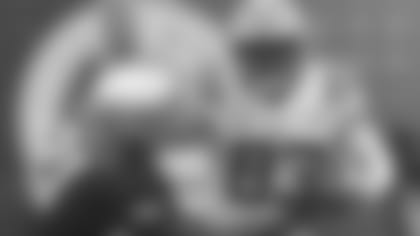 Hey, Mr. Beek. I have been reading a lot about the rookie minicamp and there's been a lot of talk about rookie Russell Gage. Do you think he should be on defense or offense? Or maybe just stay on special teams?
Matt: Hey, Wesley. Yes, during the rookie minicamp, the Falcons moved Russell Gage around quite a bit because he's such a tremendous athlete – and also because he's willing to play wherever the team wants him to because he simply wants to contribute. And the coaches, especially head coach Dan Quinn, love the rookie's attitude and competitiveness. When asked about Gage and where he'd play, Quinn said that it's too early to tell and wants to watch more tape of him in practice but added that he'll probably know by the time training camp rolls around. "I know by the time we leave to break before training camp it will be decided well before then," Quinn said. There are so many weapons on offense right now when you stop and think about it – Julio Jones, Mohamed Sanu, Devonta Freeman, Tevin Coleman, Calvin Ridley, Austin Hooper, Justin Hardy – that I would think Gage's opportunities would be limited there, at best. But I still think he'll get a shot there during training camp and in the preseason. And like most rookies, he'll have an opportunity to make an impact on special teams as well.
---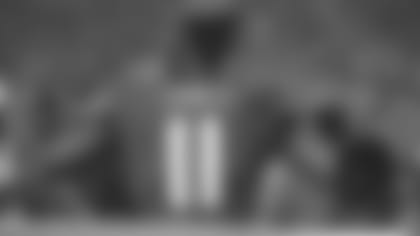 Hey, Beek. It's been a while, but I'm back. Hope you are feeling better and doing well. So, there are some rumors going around social media that Julio Jones is not going to participate it OTAs until the franchise restructures his contract. I'm praying this isn't the case because having Julio healthy to participate in training camp this offseason is a blessing for our offense. It's also a prime time for our offense to build their chemistry, structure and, most importantly, their brotherhood (plus offensive coordinator Steve Sarkisian could use the time to develop ways to better feature one of the league's most iconic players). Any chance you can put this rumor to rest? Because in all honesty it has me concerned. As always, thanks for letting us fans hear it from the bird's mouth, Beek! (Pun absolutely intended.)
Matt: Hey, Anna. Thanks for the positive vibes and thoughts – from you and dozens of other readers – it's been very much appreciated on this end. Regarding all those rumors and reports about Julio Jones skipping the organized team activities (OTAs), I've seen them and read them, too. My advice is to just stick to what we know and steer clear of all the speculation. OTAs start Monday, so as of right now, Jones hasn't technically missed a thing yet. And even if he does, don't forget that some portions of OTAs are voluntary for veterans. So, please, do yourself a favor and tap the brakes, wait and see what happens this week. I'm sure you'd like me to say more about it, but it would be pure speculation on my part if I did. And it's not worth going there.
---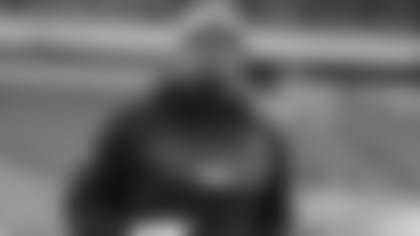 Jeremy from Fort Bragg, NC
Greetings, Beek. Do you think that Mohamed Sanu will end up being a cap casualty next year now that they have drafted Calvin Ridley? Especially given that the team brass has vocalized wanting to extend deals to Grady Jarrett and Jake Matthews as well as preparing for Vic Beasley Jr..
Matt: Hey, Jeremy. You're already thinking about next year? Let's focus on the present for right now. Mohamed Sanu is coming off his most productive season in Atlanta (he's been here two seasons) and one of the best in his six-year career. In 2017 he caught 67 passes for 703 yards and five touchdowns. And let's not forget that he has yet to throw an incompletion in his career – Sanu is 6-for-6 passing for 228 yards and three touchdowns. I'm not going to get into what's going to happen with him in 2019, though. There are so many factors that come into play when moves like the one you mentioned are made – and it would be reckless for me to go down that rabbit hole. And for what it's worth, Sanu's current deal runs through the 2020 season. He's an integral part of this offense and the Falcons are counting on him to have another productive season in 2018.
---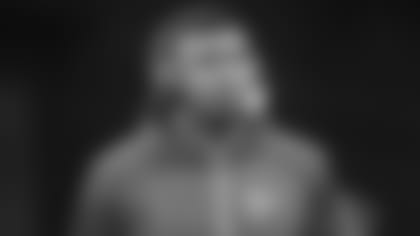 Jerry from Statesboro, GA
Hey, Beek. I like the [Terrell] McClain signing. I'm somewhat OK with the depth at every position at this point, with the exception of linebacker and strong safety. [Duke] Riley is still somewhat a rookie and looked the part very much when he did play last season. If [Deion Jones] goes down, we're in serious trouble. As far as strong safety, we only have one true strong safety/enforcer on the roster and that's [Keanu] Neal. If Neal goes down, we're in serious trouble, too. With that being said, should we look to address these areas sooner or later in camp? Are there any veteran linebackers or strong safeties on the market or on the bubble that might fit our scheme?
Matt: Hey, Jerry. Every team in the league has at least two or three positions (or areas) where they are thin – and any sort of injury would sound the panic alarms. That's just a given in today's salary cap era aimed at creating parity. And the Falcons are no different in that regard. We could get into a bunch of hypotheticals discussing injury scenarios until we're blue in the face. Right now, we know that Keanu Neal is healthy and coming off his first Pro Bowl appearance. Neal's eight forced fumbles through the first two seasons of his career is an NFL record for a defensive back, too. So, yes, he's very good and would be tough to replace. As far as the best available safeties and linebackers available right now in free agency goes, there aren't many names that comes to mind outside of safety Tre Boston and linebacker Brian Cushing. But I'm not sure that either of them would be ideal fits here. Now, as far as just looking at bolstering depth in certain (or thin) areas, that's a fair discussion to be had. And if you're asking me which area or position on the Falcons that I still have some questions about, I'd guess I'd have to go with tight end, if pressed. That said, I'm a fan of Austin Hooper – the 23-year-old has improved in nearly every statistical category during his first two seasons. And I expect Hooper will make a similar jump from Year 2 to Year 3, too. But behind him there are some unknowns. Atlanta did sign Logan Paulsen during free agency and also has Eric Saubert backing them up. Alex Gray is back, but he's been designated to the practice squad through the NFL's International Pathway Program.
---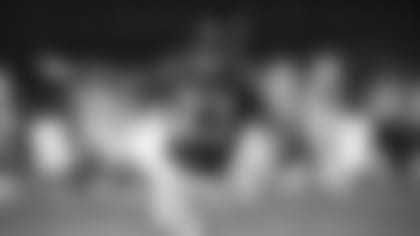 Thanks for your thoughtful responses and adroit remarks. I do have a few questions for you to consider: Robert Alford seems to foul a lot. Is he as good as he is credited with or is he just good at getting away with some fouls?
Matt: Hey, Flavius. I'm assuming you're talking about penalties and, no, I don't think it's an issue with Robert Alford. And since you brought him up, I thought Alford had a solid season in 2017. He made 58 tackles, is credited with seven more assisted tackles and 20 passes defended. Now, he had make just one interception and that's an area – creating more turnovers – I'd like to see him improve in as he enters his sixth season. According to Pro Football Reference, the Falcons were penalized 103 times in 2017, which was 19th overall. 
---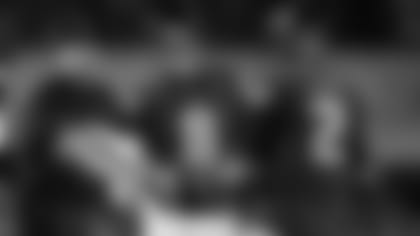 First off, I'm a fan, love your insight. My question is, is it time to cut bait with Matt Schaub? He was brought in to help transition Matt Ryan to a new offense. He did a great job, but that is behind us. If, God forbid, Ryan were to go down, I don't think our backup is going to give us much of a chance at winning. His price tag is way too high and that bag of cash could go a long way to re-signing a few key contracts or another free agent. Johnny Manziel or Colin Kaepernick are to be had for the league minimum or close to it. Both are risks but have a way higher upside than Schaub – unless he finds a time machine.
Matt: Hey there, Dan. Let's cut right to the chase. Let's skip Schaub's contract, because that's not a strong argument (his price tag is not that high for a quarterback) and, for what it's worth, he's only signed through 2018. What you're really saying is that you'd rather have a Johnny Manziel or Colin Kaepernick in here backing up Matt Ryan because you think they'd give Atlanta a better chance than Schaub to win if something were to happen to the Falcons starting quarterback. Am I right? If so, I'm going to totally disagree with you. First, this has nothing to do with Manziel or Kaepernick. Sure, both of those guys are younger (25 and 30, respectively) than the 36-year-old Schaub, but we're talking about giving the Falcons the best chance to win if he needed to step in at any point in 2018. Schaub knows this offense inside and out while both Manziel and Kaepernick would have to come in and learn it. Plus, Schaub appears to have a solid relationship with Ryan – which is crucial when it comes to studying opponents, preparation and make in-game adjustments (having another veteran's set of eyes watching and reading defenses is huge). Another reason why Schaub is here? Because the coaching staff trusts him to go in and run the offense efficiently – and not hurt the team. You saw what having a veteran like Nick Foles around did for the Eagles when Carson Wentz went down last year, right? And then there's the brotherhood and team chemistry aspect – and if you know anything about this program and Dan Quinn, you know how crucial that is. How do you think Manziel and Kaepernick would fit in here chemistry-wise? Maybe that would not be a problem, but you'd be rolling the dice. And think about the media frenzy that would come along with them. This team is built to win in 2018 – and, quite frankly, the last thing it needs is self-inflicted distractions. Yes, I think Manziel and Kaepernick would draw a lot of national attention. Look, at the end of the day, this is a results-based business. No one knows that more than the coaches and players, Dan. And if there was a player walking the streets right now who could help the Falcons be more successful, I'm pretty sure he'd already be in Flowery Branch. HAVE A QUESTION?