Welcome to Straight from the 'Beek! The Falcons are sitting at 3-3 and getting ready to head to New Jersey for a showdown with the New York Jets on Sunday at MetLife Stadium. You've got plenty of questions. Just remember that all opinions you see in this space are mine, unless otherwise noted.
Atlanta has a great running back tandem. They both have decent hands, too. Neither caught any passes out of the backfield. Why? Also, they just forgot the tight end, btw. What's up with that?
Matt: Hey, Eric. I agree, the duo of Devonta Freeman and Tevin Coleman is a very good one – maybe the best 1-2 punch in the NFL. I think you need to go back and check the stats though. Freeman caught three passes for 18 yards against the Patriots. He also ran it 12 times for 72 yards. Coleman was targeted once and couldn't bring it in, if you recall. He also had six carries for 16 yards. And Austin Hooper did have a quiet night – one catch for just 6 yards. In the previous game (vs. the Dolphins), however, he had seven catches for 48 yards.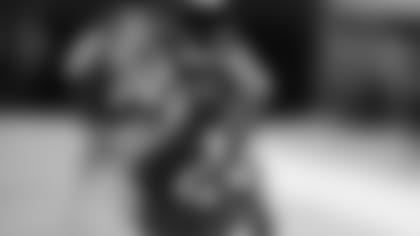 ---
Hey, Beek. Do you think Dan Quinn should put Steve Sarkisian back on the sideline? He moved him up to the coaching box for the Miami game and we're 0-2 since. We were 3-1 when he was coaching from the sideline where he said that he felt more comfortable there during the preseason. I think he should!
Matt: Hey, Quinten. Correct, Steve Sarkisian moved from the sideline up to the booth for the Dolphins game on Oct. 15 and has been there ever since. Obviously, wherever he calls the game from is up to him and Dan Quinn. This is just my opinion, but the past three losses came down to mistakes on both sides of the ball, penalties, turnovers, a lack of takeaways and poor execution at times – not where a coach was sitting or standing.
---
Not really a question but more of comment. In all fairness to Falcons, this year there are changes in coaching staff, game plays, ideology, and players. There is a little bit of a learning curve to get back to the confidence level they enjoyed last year. I have not given up on them yet. Have been a fan since '66!
Matt: Hey, Jasper. Thanks for reading and for your comment. There is a lot of parity in this league. Look at the scores every week and the standings – wins and losses come down to a play or two, an injury, mistakes and turnovers. Even though the Falcons were hit hard with some injuries before the bye week, they're relatively healthy at the midpoint of the season and are a talented team. And yes, there are new players learning on the job (rookies like Duke Riley and Takkarist McKinley) as well as coaches in different positions (see Marquand Manuel and Steve Sarkisian) – so I agree, Norman, that takes time. The Falcons are 3-0 vs. NFC teams and have yet to play any NFC South opponents. Those are the games that matter most – and getting into the postseason. There's a lot of football still to play.
---
Reading the fans' feelings about our Falcons along with your responses is good therapy, especially after screaming at the TV last night. It seems the Falcons can't find their rhythm this year combined with bad play calling. The defense is on the field way too long due to our offense's inability to sustain drives. What do you think about the coaches and team studying last year's victorious season instead of their dismal performance this season? Do you think the Falcons would do well if they copied last year's playbook?
Matt: Thanks, Bill, and we're always here for you! Obviously with a new coordinator there's going to be at least some changes and a few new wrinkles, but the Falcons are still doing a lot of the same things they did last season, Bill. In fact, when Steve Sarkisian came in, he said that he learned the Falcons playbook (vs. implementing a whole new offense with new terminology, etc.). If you go back and look at the scores and results from last season, the Falcons certainly had their ups and downs last season, too, Bill. Every season is different – and the opponents (and the make-up of those teams) are different, too. And think about who the Falcons have played this season – Tom Brady, Aaron Rodgers and Matthew Stafford – in their first six games. Teams evolve throughout the course of a season. They key is to get better each week, stay healthy, execute and a little luck always helps, too.
---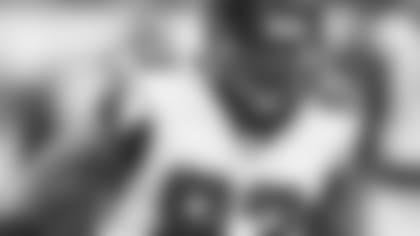 Jack from Chattanooga, TN
Okay Matt, I've gotten in the fans about lack of support now let me explain something about our "new" team. Let's recall that our offense is no longer with the services of Chris Chester, Patrick DiMarco and Jacob Tamme – all of whom helped comprise one of the most consistent offensive blocking schemes in the entire league last year. And our new-look defensive line has replaced seasoned veterans like Jonathan Babineaux, Dwight Freeney, and Ra'shede Hagaman. Although we're excited about our changes, this team has not had the time to gel that it can take many seasons to accomplish. Throw in the coaching changes and we are virtually looking at a newer, younger team that has plenty of potential. And consider the improvements that the teams in our division have made and you've got a whole different scenario than last year. We've got plenty of issues to address but with the caliber of players averaging 25 years old, our future looks great. So, let's not panic one quarter of the way into the season and give these guys our full support. Go Falcons!!
Matt: Jack, you're absolutely right about the changes – and coaches are constantly evaluating players (veterans and new players alike), trying to put them in the best position to succeed. And you're right about it being a new year, with new opponents – every team is different. This is not a continuation of 2016 – and that's something that I think a lot of fans either can't or have trouble wrapping their heads around. With the core of this team returning, the expectations are, of course, are still the same. Thanks for writing in, Jack.
---
Adam from Hopkinsville, KY
I have been an ATL sports fan since about '90 (I'm 32). I remember Sid Bream in '92, wow what a moment for an 8-year-old kid. McGriff the Crime Dog, Otis, Prime Time, Gant, Klesko, Maddox Gav ... you get the point. Then comes the '96 Summer Olympics. Meh, it didn't really move the needle for me but it was great for the city. My grandparents worked at Georgia Tech and I met the basketball coach. White-haired dude can't remember his name. Then comes Dan Reeves and company. The Falcons have saved us from our oh-so-predictable up-and-down Braves. Uh, crap. The thrashers left. Oooooooh, Matty Ice. Great, better, holy crap, fail, fail, fail, so close yet so far away every freaking time. As I'm sure expletives are frowned upon. My point is simply this. Please, please someone somewhere who has access to the Falcons locker room – please stand up on a chair and scream, "The Falcons faithful are still behind you. PULL YOUR HEADS OUT OF YOUR @$$3$, WE HAVE RINGS TO OBTAIN AND A FREAKING SCORE TO SETTLE WITH THE WORLD!" Oh, also that is my question: Can you get somebody to do that? Oh, and it's gotta be somebody who is legitimately passionate about the Falcons. Please for the love of Pete. Let's ride ATL.
Matt: Well, thanks for your rambling comment, Adam. I get your point (I think) – that Atlanta has had its share of great and not-so-great sports moments. And the "white-haired dude" you're referring to is Bobby Cremins, by the way. To answer your question though, no, no one is going into the locker room to say anything like that. I think the best thing Falcons fans can do is show up to games, STAY IN YOUR SEATS, be loud and support the team. I think that would go a long way. Thanks for reading, Adam.
---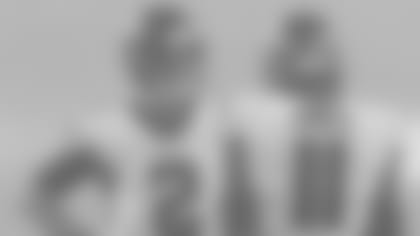 Derrick from Montgomery, AL
My name is Derrick, and I want to know how long do you think it's going to take for the offensive coordinator to get Julio Jones the ball more? And two, do you think Atlanta has what it takes to get back to the Super Bowl? I think they do!
Matt: Hi, Derrick. I know getting the ball is a priority to this coaching staff. Falcons coach Dan Quinn has said as much. Against the Patriots, Jones was targeted 13 times and he had nine catches for 99 yards and a touchdown – his first of the season. And yes, I do think this team is talented enough to get into the postseason and make a deep push. But I do think they have some issues they need to address and clean up first.
---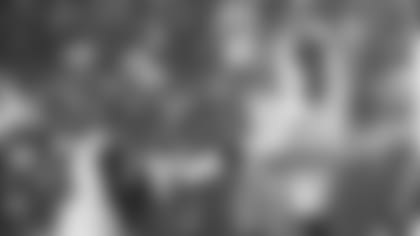 I give up on our offensive coordinator. I keep on telling myself he'll do better, but after that performance, I give up. Seven points with our offense against that lousy New England defense!! Can we fire him now?!
Matt: I keep saying this, but you can't pin that loss on one guy – player or coach. The offensive coordinator doesn't make (or miss) the blocks, throw the passes or catch the balls, Sonny. Nor does the OC commit penalties or miss field goal attempts. The players still have to execute at the end of the day. Just be patient, Sonny. Thanks for reading.
---
Scott from Crossville, TN
Hey, Matt. Listen, I am a huge Falcons fan. I have been there through thick and thin since 1981 and will continue to be there for the Falcons. No doubt. My question, however, is related to this website. I have asked this before and just did not understand the response. Why can you all not show Dan Quinn's press conferences in their entirety? I absolutely fail to see the reasoning behind it. For a long time the site has shown Jim Mora's and Mike Smith's and Quinn's. It is the one of the main reasons I tune in. I would prefer to watch it all and I can decide for myself what is "significant" or whatever that we get clips of currently. I am thinking of just getting my Falcons information in other ways. I have been very loyal to the site but fail to see why you guys refuse to just show the press conferences. Thank you for your time and attention to this matter. Go Falcons! Going to get a win at the Jets!!
Matt: Hi, Scott. We do stream the entire press conference and we put them on our official Facebook page – here is Monday's Dan Quinn presser – and we also stream them on Twitter (using Periscope) as well. As far as the website, you're correct – we take the best excerpts and topics from press conferences and put those clips on the site. As far as why as stopped putting the entire press conference on the website goes, hardly anyone was watching to put it quite simply. But we still share it on social media platforms.
---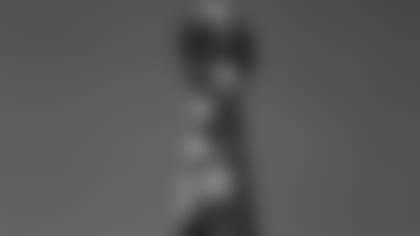 Please tell me when they started handing out the Lombardi after six games? Someone said that's why we play the game.
Matt: You're spot on, James. There's a whole lotta football to be played yet, sir.
---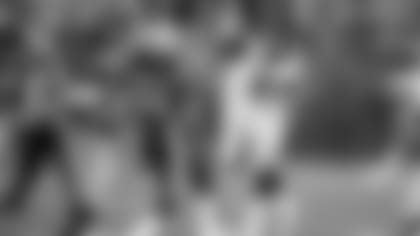 I'm not thrilled about the play calling, but I am totally disappointed in Matt Ryan. Matt is missing too many throws. What is wrong with him? He is a much better passer than he showed us last night.
Matt: I understand your disappointment, Dick, and I think it's fair to criticize everyone on the offense – not just the offensive coordinator. I think Ryan has made some great throws this season, but he's missed on some, too. We all know last year was special, and it's unrealistic to expect him to replicate those record-setting statistics. The offense has lacked a lot of those explosive plays this year and it very well could be something defenses are doing different. Regardless, the offense has been out of sync and needs to figure it out. The turnovers and lack of plays has definitely cut down on their opportunities to make big plays.
---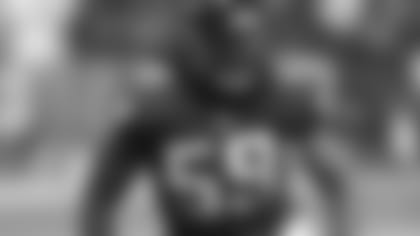 Everyone keeps talking about the offense and its problems. No one is talking about the defense and how well they have been playing. What do you think about the D?
Matt: I think the defense has been up and down this season. De'Vondre Campbell has certainly been a bright spot – his play, along with Brooks Reed were a big reason why the Falcons beat Chicago in Week 1. Overall, I think the defense has played well enough to give the Falcons a chance to win every week, even though they've missed some tackles at times and haven't created a ton of turnovers through six games. Part of the problem – at least in the previous two games – is mistakes and untimely penalties. Two roughing the passer penalties against the Dolphins and Patriots have negated momentum-turning interceptions – and that's huge, especially in close games. They also need to improve their pass rush, and losing Vic Beasley for a couple of games certainly didn't help there.