Good morning and welcome to Straight from the 'Beek! It's Tuesday and the Falcons are turning their full attention toward Sunday's home game against the Dallas Cowboys – who may or may not have Ezekiel Elliott. Regardless, you've got plenty of plenty of questions. Just remember that all opinions you see in this space are mine, unless otherwise noted.
We begin with a first-timer from North Carolina.
Hi Beek. This is my first time writing you. I've been a fan since '78 and saw Steve Bartkowski and company beat the Eagles in their first playoff game and win. It was exciting! Then we nearly beat the Cowboys the following week, but Danny White ... I look forward to seeing the Falcons take on the Cowboys this Sunday. I think we have a good shot at winning as long as we clean up the mistakes. Matt Ryan is a winner and I truly believe he can carry our team to a division title. He seemed to be extremely precise in his passing during the first quarter against the Panthers. The interception in the second quarter definitely hurt and was a momentum-changer. Is there still a "communication" problem? How are we going to stop the run against the Cowboys when Cam Newton ran all over us? We don't need another Cam Newton show with Zeke coming to town. What is the status on Matt Bryant? Thanks again for my fellow Falcons fans questions and comments and your responses.
Matt: Hi, Ray, and thanks for writing in. First, I remember watching that playoff game with my father as a young kid – the Cowboys beat Steve Bartkowski (pictured above) and the Falcons 30-27 in a 1981 divisional playoff game. What a game. You're right, Cam Newton did most of the damage on the ground against the Falcons defense – he ran for 86 yards on just nine carries. That's 9.6 yards a pop. The Cowboys definitely like to run, but the big question is whether or not they'll have Ezekiel Elliott. That case is tough one to follow – it's produced five court decisions in less than two months, with a possible sixth one later this week. And that's when we should know about his status for the Falcons (and possible the rest of the season). As far as Matt Ryan's play on Sunday, yes, the interception hurt and changed the flow of the game. Austin Hooper and Ryan were not on the same page there – and Panthers safety Mike Adams jumped the route. Kicker Matt Bryant hurt his right calf during warmups before the Panthers game and his status for the Cowboys game is uncertain at this point. We'll know more Wednesday.
---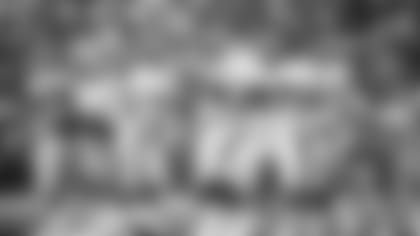 Hi Beek. I have been a Falcons fan for 40-plus years. And plan on remaining loyal to the team, BUT please tell me what is going on with all the defensive penalties? At this rate, we may as well spot the other teams two touchdowns. Can you shed some light?
Matt: Hey, Mike. Absolutely. Click on these two links: We covered the topic on Monday because it was a problem on both sides of the ball. Falcons coach Dan Quinn discussed it when he addressed the media as well. Thanks for question, Mike. And since you've been a Falcons fan for so long, I included a picture of the great Gritz Blitz defense of 1977 above, which included linebackers Greg Brezine (50). Ralph Ortega (55), and Robert Pennywell (59), and defensive linemen Jeff Merrow (75), Wilson Faumina (74), and Claude Humphrey (87).
---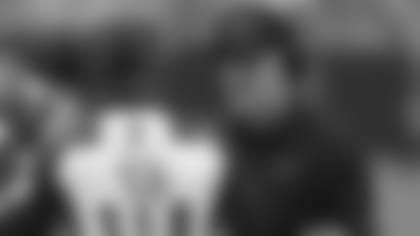 I missed the last Beek report. Just wondering if there was any news about all the useless penalties from Falcons. That always ends up shooting us in the foot. Has coach reprimanded anybody yet?
Matt: Don't worry, Dennis, we've got you covered. First check out the response above and click on those two stories by our Will McFadden and Kelsey Conway. And, yes, Falcons coach Dan Quinn said that he did speak to the team about where they are halfway through the season and righting the ship. This is what Quinn told the media on Monday: "It comes down to us and the way we execute and the way we attack. That's what I told the team today. Where we go from here will depend entirely on the room and how we go and attack. We're at the midpoint right now but by no means has the story of 2017 been written, and only the men in our building can control how that goes. It's our focus, it's about our preparation, about the things that we need to improve on."
---
Tom from Hawkinsville, GA
Hi Matt, love your column. I have been a fan since the beginning in 1966. A lot of ups and downs, mostly downs. This year takes the cake. Tell me if I am wrong but they seem to be playing without any fire, just going through the motions, mostly on offense. We can't fault the defense – the most points they have given up is 26 and seven of them was a pick-six. As a fan, I know I am getting tired of the same generic press conferences from the head coach and quarterback. Like Apollo Creed told Rocky, "Don't tell me what you gonna do, go do it." Let's hope they get this fixed and fast, there is a lot of talent being wasted.
Matt: Thanks for writing in, Tom. Wow, that's a pretty strong take – putting this year up with some of the most disappointing seasons since 1966. Let's not forget that we're only halfway through this season. There's a ton of football left to play. I do agree with your one point about the defense, though. When the offense has limited possessions, that only means the defense is out there that much more. By the way, my favorite scene between Apollo Creed and Rocky was when Creed told him, "There is no tomorrow!"
---
Donald form Douglasville, GA
Hey Beek, I'm past last year but I'm wondering with so many OC changes, is that really a factor? We have a great team, but I do believe we as a team have lost our heart. How do we pick up the pieces and move on? Or has the Super Bowl slump really got us like teams before?
Matt: Sure, any change takes some adjusting. The Falcons are 4-4 and have lost some really close games. You pick up the pieces by taking it one game at a time. That's all they can do, Donald. Right now, they're focusing on the Cowboys. Forget last week. Forget last year. And don't think about the division race or anything down the road. Just root for your Falcons this week and hope they win.
---
Just wanted to say, "Bless their hearts" to the Falcons and the faithful. Big question how do they get over the hump? I guess you'd be coach if you have that answer.
Matt: Thanks for writing, Alan! Well, I think Falcons coach Dan Quinn knows exactly what his team his doing well and where they're struggling. And I think he and his staff will do everything they can clean up the mistakes. But, in the end, it's going to come down to the players and executing. Making plays and eliminating the mistakes – that will at least give them a chance. The NFL is so competitive and the players are so good … it always comes down to the little things.
---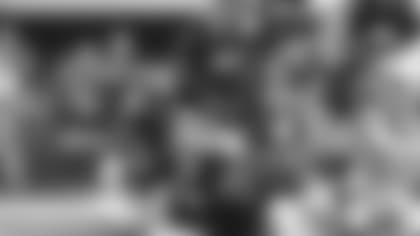 Brion from Portsmouth, VA
What's up Beek! Look I'm a very concerned Falcons fan. I see this team either going 9-7 or 10-6 – if we can make it that far. What are the mistakes we really need to clean up? It's clear that we have all these guns on offense but we are not hitting our targets. What is going on with this team? I'm confused. Help me out.
Matt: Hey, Brion. The mistakes that have plagued this team through eight games have been dropped passes, deflected passes that resulted in interceptions, and bad penalties – on both sides of the ball. It's worth noting that this team also went through a stretch prior to the bye week where the injuries were adding up, too. They're 1-4 in their last five games, but they've been in every one of those games. There's time to turn this thing around and everything is still on the deck, but they're going to need a strong second half.
---
Christian from Schofield Barracks, HI
I love my Falcons. Just really disappointed in their performance. They always say a team makes it to the Super Bowl and the following season will not be better. With eight games left, what do you think will get this awesome team back to playing explosive football, starting with Dallas and Seattle?
Matt: That's not true at all about teams that make it to the Super Bowl having bad seasons. Where did you get that? Sure, they need to start stringing some wins together, but even if they don't win the division, all is not lost. All the Falcons have to do is make it into the postseason – that's all that matters. Once you're in it, you can win it. How many wild-card teams have we seen run the table and win the Super Bowl? A lot. Six wild-card teams went on to win the Super Bowl:
1980 Raiders – Super Bowl XV
1997 Broncos – Super Bowl XXXII
2000 Ravens – Super Bowl XXXV
2005 Steelers – Super Bowl XL
2007 Giants – Super Bowl XLII
2010 Packers – Super Bowl XLV
And four other teams made the Super Bowl as wild cards: The Cowboys (1975), Patriots (1985), Bills (1993) and Titans (1999).
---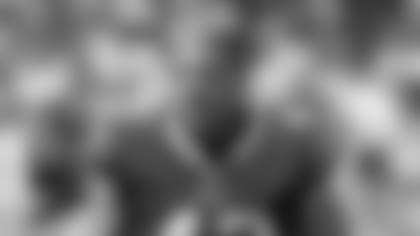 Debbie from McDonough, GA
Hello, Matt! I really like your article! Thank you! Do you think one of the reasons the Falcons are struggling is due to Patrick DiMarco leaving for the Bills? He worked with Freeman so well. I was really surprised they let him become a free agent. Thank you!
Matt: Thanks, Debbie. Appreciate that! Well, players come and go all the time via free agency – that's just a fact of life in pro sports now, including the NFL. Teams try their best to keep their core players intact but the salary cap prevents them from keeping everyone, even important role players. That said, while DiMarco was popular with the fans and did a nice job as fullback for the Falcons, I don't think his absence is a huge factor when it comes to the areas where the team has struggled this season. The Falcons have moved the ball well on offense through eight games – they average 6.2 yards per play, which is tops in the league.
---
Matt, has anyone ever thought to ask if Matt Ryan is seeing the field like last season? He has thrown more interceptions, more turnovers through eight games than all of last season. Could his eyesight be an issue?
Matt: Hey, Leonard. If Ryan was/is having physical problems with his vision, I think he'd be the first one to recognize and acknowledge it – and get it corrected. As I noted above, there have been a lot of drops and deflected passes this season – just go back and watch the Lions and Jets games. The latter, obviously, was due to poor weather conditions. Not to make any excuses for Ryan, but that's been one of the bigger issues in the first half of this season and one of the reasons why his numbers have been down.
---
Hey, I have a question. I know Sunday was rough literally and I know we can win games. So, do you think that it's time to start a winning streak?
Matt: Hey, Grayson. Here's what I think: I think every single team in the NFL is beatable. It's all about taking advantage of individual matchups, executing and playing mistake-free. So, to answer your question, yes, I think the Falcons can certainly put together a winning streak. We all know they could use one right about now.