Welcome to Straight from the 'Beek! Organized team activities (OTAs) are underway, training camp is right around the corner and you've got questions. So, let's get to them. Just remember, all opinions here are mine unless noted otherwise.
Hey, Beek. I recently saw a ranking of historic Falcons quarterbacks which had Michael Vick at No. 4 behind Chris Chandler, Steve Bartkowski, and the one and only Matty Ice. Vick has had a lot of fan hype and highlights but was listed at 4 because of inconsistency and a short time with the team. I'm not entirely sure about this ranking. What do you think about it? Agree/disagree?
Matt: Hey, Frederich. I wish you had included the outlet's name (or a link) that ranked the quarterbacks. Knowing the source (the writer) and the criteria always helps. Regardless, I have no problem with Nos. 1 and 2 – Matt Ryan (the clear No. 1) and Steve Bartkowski – and I think you could make a strong case for either Michael Vick or Chris Chandler at No. 3. If the ranking was based solely on their time in Atlanta, I can see why someone might give the nod to Chandler since he led the Falcons to the Super Bowl in 1998. But Vick was certainly an incredible player who was a threat to score from anywhere on the field – and he did lead the Falcons to the playoffs twice. If pressed, I'd probably go with Vick at No. 3, but I honestly don't have a problem with that ranking – wherever it's from.  
---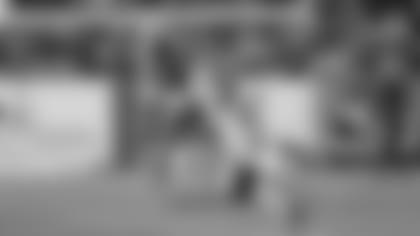 An article on OTAs on Monday listed Justin Hardy as a player rehabbing an injury. When and what did he injure?
Matt: Hey, Dave. I'm guessing you're referring to the piece written by Kelsey Conway in which she outlined the five key storylines to watch as OTAs began Monday. In it she mentioned four players who have spent portions of the offseason rehabbing injuries and, yes, Justin Hardy was one of them. Hardy reportedly underwent "minor" shoulder surgery following the season.
---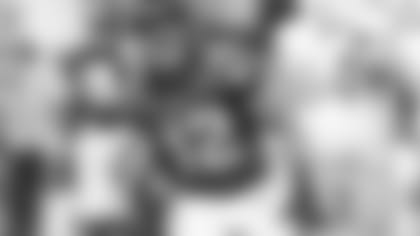 First off, rise up! I'm excited for football to start again! My question comes from the linebacker position. I've seen some reports that Atlanta wanted to bring in competition for Duke Riley because he wasn't great as a rookie. I understand that has to do with him learning the NFL and an injury. But do you think the Falcons could still be interested in adding Mychal Kendricks out of Philly? They were linked to him last offseason and even this offseason at times. Would it be worth trading a fourth rounder (and possibly a later pick) for a guy who would be an upgrade at outside linebacker?
Matt: Hey, Peyton. I'll talk about Duke Riley here because the Mychal Kendricks reports – at least this one from Ian Rapoport of the NFL Network – were and are pure speculation. There's no question that this is a big year for Riley. While he did appear in 12 games and started six during his rookie year, a knee injury forced the speedy and athletic linebacker out of LSU to miss valuable time and game experience. I'm expecting Year 2 to be a much better one for No. 42, provided he stays on the field.
---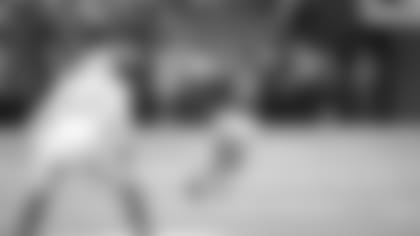 What up, Beek. Good to see you up and running. With the kickoffs in the hot seat right now, I wanted to know how you felt about the idea of eliminating it altogether. Also, what do you think about them punting the kickoffs? I just would hate to see that field position element taken away from the game, although I do understand them protecting the players. Stay up brother and thanks.
Matt: Hey there, Pooh. It's pretty clear the NFL intends to make kickoffs safer because, as it was pointed out at the last owners' meeting in March, "it's by far the most dangerous play in the game." And I'm all for making the game safer, especially if it means changing the rules. Some of the proposed changes include:
No running starts for the kicking team
Receiving team must have eight of its 11 players within 25 yards of the line of scrimmage
No blocking within 15 yards of the line of scrimmage
No wedge blocks by the receiving team And I think all of those make sense, Pooh. And I hope they work and drastically cut down on injuries because I still think that a kickoff return for a touchdown is one of the most exciting plays in football – and I hate to see it go away.  
---
Waiting to hear about training camp dates! Any word on when this year's training camp will be held? My brother and I are going again this year but need the dates so we can book our dates. We're taking out RV to stay for the whole training camp.
Matt: Hey, Wayne. Unfortunately, I don't have anything official I can release yet, but traditionally training camp has started during or around that last week of July every year. As soon as we have the full set of dates, we'll release the story here on AtlantaFalcons.com.
---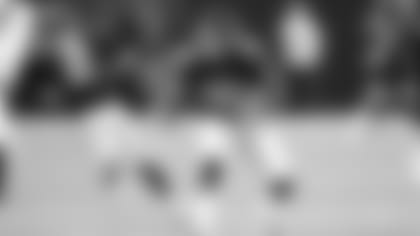 How do you feel about Ito Smith as a potential Tevin Coleman replacement? I love the way the kid runs and feel like he could potentially be better than Coleman in the long run, but I'm not expecting to see much from him this year.
Matt: Look, I get the excitement over Ito Smith since he was so productive in college. Smith is one of just 10 players in NCAA history to finish his career with at least 4,000 rushing yards and 1,000 receiving yards – he finished his four-year career at Southern Miss. with 4,538 yards and 42 touchdowns on the ground while averaging 5.5 yards per carry, and he caught 140 passes for 1,446 yards and seven touchdowns. But ... I really do not see Smith replacing Tevin Coleman. Certainly not this year, Jonah. I still think that Devonta Freeman and Coleman are one of the most dynamic running back duos in the NFL. And wouldn't be something if the Falcons could somehow find a way to keep that duo together? Never say never. And as far as Smith goes, I'm going to wait (read tap the brakes) and see how he performs in training camp and the preseason before forming any opinions.