Welcome to Straight from the 'Beek! We're a day away from the preseason finale against the Jaguars and you've got lots of questions. Just remember that all opinions you see in this space are mine, unless otherwise noted.
Travis from Greenbelt, MD
Do you think the Falcons will have the Super Bowl hangover?
Matt: I'm not a big subscriber to this hangover theory, Travis. Every year and every team is different. The coaches are different, the players are different – and even the team chemistry is affected. And the 2017 version of the Falcons is different from last year's team. Is it a better team? We'll find out soon enough. This team has a game to play Thursday night and then it'll be focused on one thing: Chicago. Super Bowl LI is the last thing anyone around here wants to talk about. Hope that helps.
---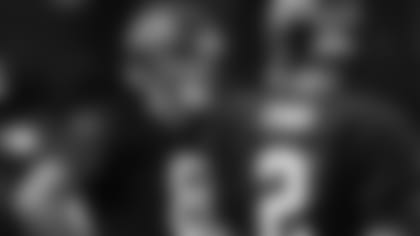 Clifford from Marietta, GA
I'm concerned about our backup at quarterback. If Matt goes down, I feel that the Falcons don't have a solid replacement. We need to draft a young QB to be a replacement/primed for our future. Schaub isn't the one, nor is Simms. The Falcons better wake up and smell the coffee. What we have now won't cut it!!!
Matt: Clifford, every fan of every NFL team can take your first sentence and apply it to their team. Remove the starting quarterback from any team and that team changes dramatically. What happened in Dallas last season when Dak Prescott replaced Tony Romo doesn't usually happen. There are only so many great – or elite – quarterbacks in this league and just be thankful the Falcons have one in Matt Ryan. Enjoy him while he's playing because players of his caliber don't come around very often. As far as the backup goes, that position is more about trust and knowing you can count on someone coming in and not hurting the team. I think the Falcons trust Matt Schaub a lot.
---
Do you think your offense will be better this season under Steve? Do you think the additions to the defense will make them better? Do you think y'all can go back to the big game because after the preseason I'm scared.
Matt: First, don't be scared, Rayquan. It's just preseason. Your Falcons are a good team and should contend for a playoff spot again this year. I think what you see on offense this season will be very similar to what you saw last year – and that's a good thing. Will it be better? I don't know, because every year is different and the Falcons' opponents have spent an entire offseason trying to figure out ways to slow them down. As for the defense, yes, I think it's deeper and more talented than last year – and that, in turn, will also help the offense.
---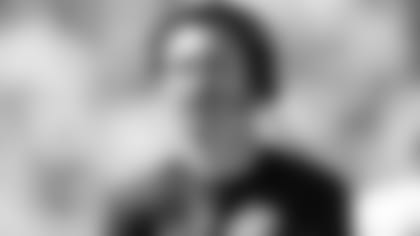 Darius from Washington, D.C.
Do you think Steve Sarkisian will actually run the ball this year when we get a big lead in the Super Bowl?
Matt: Whoa, whoa, whoa. Slow down, Darius. There's a 16-game schedule and then postseason to get through first. The focus is on beating Chicago in Week 1. But to answer your question about Steve Sarkisian – keep this in mind: Sarkisian has produced a 1,000-yard rusher every full season that he was a head coach (2009-2014). See Chris Polk, Bishop Sankey and Javorius Allen. The takeaway is that he believes in running the football. Hope that helps.
---
Reginald from Atlanta, GA
Do you think the offensive line will protect Matt Ryan this year, mainly the right side?
---
Owens from Camp Lejeune, NC
Hey, 'Beek. I understand injuries are inevitable in the great game of football; however, Julio seems to suffer the same injury year in and year out. How affected will his performance realistically be hindered since his surgery? And do you think this is something that will continue to perpetuate itself throughout his career?
Matt: Hey, Owen. I understand where you're coming from and, yes, injuries happen. They are part of the game. Based on what we've seen in practice, Julio Jones looks healthy again and doesn't appear to be affected by the offseason surgery. And even though he didn't catch a pass last week against the Cardinals, he played. And if you look at his career numbers over the last three seasons, he's been a mainstay on that offense. Yes, he missed two regular-season games last year but he showed up in a big way when it counted during the Super Bowl.
---
Terrence from Lithonia, GA
With the success of our last three drafts, do you think we will be able to resign most of those guys when their rookie deals expire? In particular Grady Jarrett, Tevin Coleman and Vic Beasley. And keep in mind Julio is due again and Matt is due up soon also.
Matt: I think when a team drafts well like Atlanta has it sure does make dealing with those long-term contracts somewhat easier. That said, the Falcons have done a nice job locking up some of their core players the last couple of years, most recently Devonta Freeman![](/team/roster/devonta-freeman/0e8f321f-6acc-490d-8446-ca9ff5ad9d11/ "Devonta Freeman") prior to the preseason. There will be some tough roster decisions to make moving forward, Terrence, because you can't keep everyone. That's just a fact of life in the salary cap era of the NFL.
---
I've been a Falcons fan my whole life, and I truly believe this is the most complete roster we've ever had, and I'm very excited to see what they can do this season. That being said, even though it's early, what kind of record do you see the Falcons finishing with? I'm predicting 13-3 assuming Takk works out well, which looks like he will in the limited amount of snaps we've seen from him.
Matt: I've already gone on record (in Sunday's Straight from the 'Beek) and predicted the Falcons would go 12-4, Conlan.
---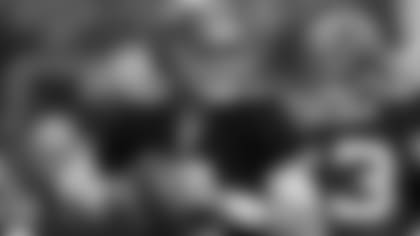 I keep reading the Falcons are not allowed to wear the red helmets anymore? Why not? What am I missing?
Matt: Four years ago, the NFL established a rule (recommended by two of the league's advisory panels) that required every player to wear just one helmet because there's concern that changing helmets during the season may make some players more susceptible to head injuries. New helmets can be unsafe if they're worn fresh out of the box, without a break-in period.
---
Artie from Warner Robins, GA
I watched the Super Bowl last year and, like the previous one, I came away with the impression that something was not legit. Do you ever feel like a game was bought?
Matt: I don't always like the outcomes – and some have had some inexplicable endings – but I've never come away feeling like the game was fixed. Besides, that's an insult to the winning team.
---
I do understand this is preseason and I was supremely confident in the offense after the first two weeks but against the Cards in Week 3, as close to live action as the regular season, I feel 'cause to pause'. What did you see that might've caused the offense to be so off and are you concerned about a possible "hangover"?
Matt: Cannon, see my response to the first question above regarding this hangover business. I'm not concerned at all about the offense, especially based on how this coaching staff approaches the preseason. It's all about evaluating players, not game-planning the opponents. Sure they'd like to win games, but it's more about players winning their assignments, if that makes sense.
---
When is the secondary going to start playing like a Super Bowl-bound team. I have seen too many mistakes in games so far. Seems like they are afraid to hit someone, afraid of being injured.
Matt: If you are referencing the 99-yard touchdown against the Dolphins and the two John Brown touchdowns against the Cardinals, I get it. No fan likes to see their team give up plays like that on defense, even in exhibition games. But don't overreact, James. It's preseason and the coaches are playing lots of different players to evaluate them in different game situations. The game plans and schemes are not as complex, either. A lot of the players you're seeing on the field together now won't be playing come Sept. 10.
---
Did the Falcons not have their own private jet years ago? Since we have the best stadium in the world should we not have a jet that lets everybody know that the Atlanta Falcons have arrived?
Matt: I'm guessing you probably saw the pictures of the Patriots' new team jets recently, Jeff. And they are the first NFL team to buy their own planes – two 767 Boeing wide-body jets – to fly to games in. So, no, the Falcons have never had their own jets.