Good morning and welcome to Straight from the 'Beek! It's Friday and that means we're another day closer to the Falcons-Lions showdown in Detroit – and you've got questions. Just remember that all opinions you see in this space are mine, unless otherwise noted.
Hi Beek. Do you think fans are putting too much pressure on Takk? Sacks are not easy to come by.
Matt: No, I don't think so at all, David. Yes, you're right, sacks are not easy to get in the NFL, but guys like Takkarist McKinley are highly motivated, regardless of what the fans say. They're professional athletes and relish the opportunity to go out and compete. And he's a first-round draft pick for a reason – because the Falcons believe he has what it takes to be a force at defensive end. He's got a big opportunity in front of him this weekend in Detroit. Thanks for your question.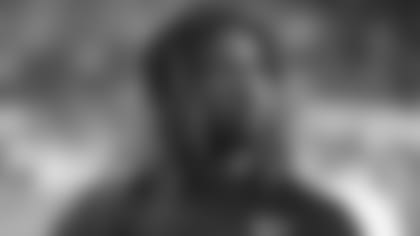 ---
Trade Coleman?!! Are you crazy? All we need is for Devonta Freeman to go down for weeks or the season and then what? I see Tevin Coleman still improving with experience and coaching. Depth is critical for a contender and RBs are prone to leg injuries.
Matt: You're obviously referring to Kit from Canton's suggestion, and I couldn't agree with you more, Oran. Coleman is an integral part of this offense when he's on the field and depth is crucial at that position. Those guys take a lot of hits throughout the season. Thanks for your comment and, no, I'm not crazy.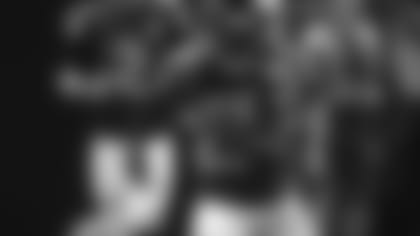 ---
Jack from Chattanooga, TN
Hello, Matt. I'm from 100 miles up I-75 from the great Falcons city of Chattanooga and I have loved this team since Tommy Nobis earned his way to becoming one of the premier linebackers of all time. I wanted to comment on a previous question about Falcons fans leaving early. This has been a 'quality' of our teams' fans for 50 years and I had hoped the new stadium that Mr. Blank has given us would change that. I've been to many games over the years with my best old Falcon buddy and we never once considered leaving a game early for any reason. It's becoming increasingly difficult for us blue-collar types to even afford to come so, once again, I'm begging all the corporate season ticket holders ... either support the team or give your tickets to someone who will. The best thing that ever happened to this team, aside from William Andrews and many other players, was Rankin Smith selling to Arthur Blank. So get on his bandwagon and us working faithfuls will stay glued to our tubes till the final gun every week. Thanks for your column and Go Falcons!!
Matt: Even though you didn't really have a question, I think it's important for loyal and longtime fans like you have a voice and share your perspectives – so I ran it. Thanks for your comments, Jack. And thanks for reading.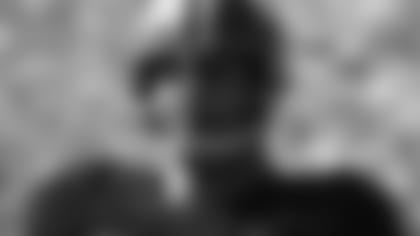 ---
Zamir from West Milton, PA
Hi Matt! Your prediction for the last game was 27-24. Mine was 34-24, so I think I got that one, but most importantly the Falcons won! What is your prediction for this game? Mine is 31-17.
Matt: Hi, Zamir. Wow, you weren't too far off. I didn't think we were competing, either. As fas as the Lions game goes, I think the Falcons offense is starting to get back on track – and we saw that against the Packers last Sunday night. I think it continues in Detroit, too. So if I had to make a prediction, I'd say Atlanta by two scores -- Falcons 28, Lions 14.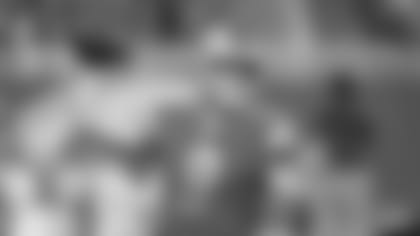 ---
Just wanted to say I love the column. The question I have is why is it that when the Falcons get somewhat of a lead, they go into that prevent defense? It's killing us because it takes the momentum out the game and fans get frustrated. It's making them want to leave the game early because now we look like the Falcons of old. Can you please talk to the defensive coordinator and the coach and let them know? Let's keep the gas on these guys throughout the whole game and you'll have a bigger fan base. Thanks.
Matt: Ricky, you Falcons fans should know by now that a player as good as Aaron Rodgers is never going down quietly without a fight, right? Even when the Packers were down a few touchdowns (24 points, in this one), did you really think that would be the final margin? So they ended up scoring twice, but that shouldn't make Falcons fans leave early or get frustrated or quit following the team, in my opinion. You've got a great team that's built to win now. Enjoy it. I could back and explain (again) why the Falcons were not taking their feet off the gas pedal, but I won't. Thanks for reading and glad you love the column.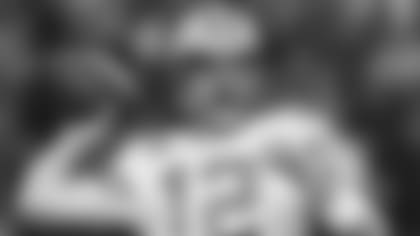 ---
Ayush from West Windsor, NJ
Hi, Straight from the Beek. This is my first time asking a question, also I'm a newer fan of the Falcons and my question is, what will happen to the old stadium?
Matt: Hello, Ayush from West Windsor. Welcome to Straight from the 'Beek and the Falcons are lucky to have you rooting for them, Ayush! The old Georgia Dome is scheduled for implosion on Nov. 20, 2017.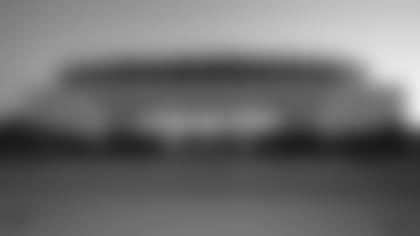 ---
Devonte from Portsmouth, VA
What's up, Matt. I was wondering what you think about us making history this year? I feel like we have something to prove to the whole league and that last year was just bad play calling, and this year will be the beginning of a dynasty.
Matt: Hi. I've been asked this a lot and I'll you this much, Devonte. The Falcons have the core of their offense back, including players at key positions. They've also improved the defense, in my opinion, by going out and signing some key free agents in Dontari Poe and Jack Crawford. They also drafted Takkarist McKinley. I think the Falcons are built to win now and can make a deep postseason push. Now they still have to go out and execute and win. They'll also need to stay healthy – and a little luck along the way always helps, too. Last year is last year. So forget it. As far as any dynasty talk goes, look, you have to win the big one more than once to warrant consideration for that label, at least in my book. I'd say it's a bit premature. Hope that helps and thanks for reading.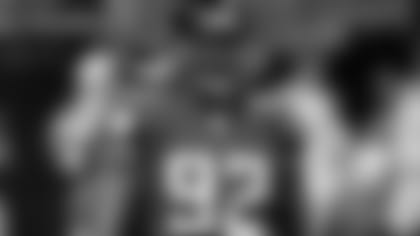 ---
Tell DQ that they should call the Sanu formation the Rise Mo!
Matt: Will do. We've gotten a ton of great suggestions so far. And thanks, Isaac.
---
Hey Beek. This is not a question. Rather it is a suggestion for the name of the Sanu/wildcat formation: Call it the "Dirty Bird" formation. Thanks.
Matt: Noted, and thanks Jose.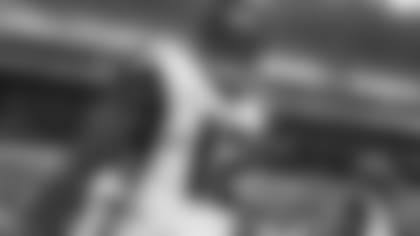 ---
Hi Matt. How long do you think the Super Bowl loss is going to be brought back up every time there is a momentum shift in regular-season games? Also, I consider you part of the team, being that you are able to answer almost anything about the team. So, do you make the sixth or seventh Matt? RISE UP!!!! LET'S GO DIRTY BIRDS!
Matt: Hey, Josh. I think just about everyone is tired of hearing about last year's Super Bowl. It's a different year and this is a different Falcons team – with some different players and coaches, too. That said, I think the topic is going to be brought up throughout the season, regardless if the Falcons win or lose. And if the Falcons make a deep postseason push, I'm sure someone will bring it up then, too. You have to give this team credit, though, because they've answered every question with class and never dodge the topic. To your other point, yes, there are a lot of Matts on the roster and there are more walking this building. Of course I'm biased but ... it's a great name and all the credit goes to my late mother, who insisted on Matthew. Thanks for reading.
---
Hi. My question is, do you ever think Julio Jones will have competition against any cornerbacks in the NFL?
Matt: Well, let's put it this way ... Julio certainly faces competition week in and week out, Lakeem. And sometimes it comes in the form of double- and triple-coverage. It might not seem like it to the casual fan at times because he's just that dominant. The Falcons and their fans are lucky to have him – he's one of the best of his generation.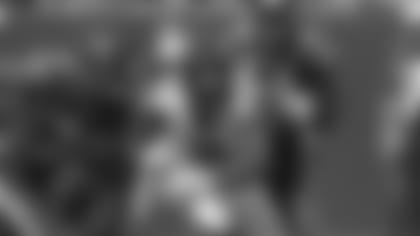 ---
Daniel from Woodstock, GA
Hey Beek, thanks for the write-ups, I really enjoy them. I'm curious from a player's perspective if the game on Sunday felt like playing inside or outside? Have any of the players been asked this? I know the roof was open, but watching on TV it still felt very much like an indoor game.
Matt: Hey, Daniel. That's an interesting take – and part of me agrees with you. With the way some of these new stadiums are constructed, it does feel like it's still an indoor stadium sometimes – and I totally get what you're saying with how it looks the same on TV. And if it does rain or snow, they'll keep the the roof closed. I remember going to games in the old Texas Stadium, which was covered but featured a large hole in the roof over the field – I saw some games there in November and December and it definitely felt like an outdoor stadium when the temperatures dipped or when it snowed. We'll try to get a player's response to that and share it. Thanks for reading.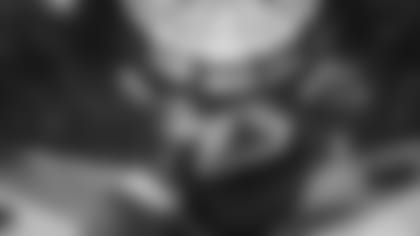 ---
Hey Beek. Good stuff, as always. As a Falcons fan right in the middle of New England's rowdiest crowd, it's been a tough offseason. Your condolences would be appreciated. Anyways, my question is in regards to our current CB situation. Tru showed a lot of life last week, but his two big plays were more the ball coming to him rather than him making a play on the ball (albeit a pretty catch on the INT). That in conjunction with Alford's incessant holding/PI flags -- do you think we have what it takes to contain Stafford and the Lions' WRs while matching up in man coverage? I think we win, but I see it being a shootout coming down to the final drive or two.
Matt: Hey, Joel. The good news this year is that the Falcons will be heading your way on Oct. 22 – hopefully you score some tickets to the game. To your question, I think between Golden Tate, Ameer Abdullah and Theo Riddick, the Lions have three running backs/receivers who are tough to tackle in the open field and Matthew Stafford does an excellent job extending plays – and dispersing the ball. I grouped Tate in there because he runs like a running back. They have a decent tight end and, yes, their receivers can make plays downfield, too. The Falcons and guys like Desmond Trufant will have to do a good job wrapping up and tackling on Sunday, but I do like how they match up.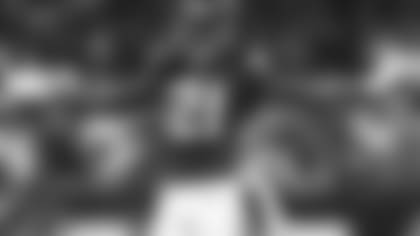 ---
Hey Beek. Today was my first read of the column (newb), but I plan to continue. As a die-hard fan, I travel to ATL at least once a year for a game. I will be at the Buffalo game next week and was shocked how much tickets in decent seats were going for. Do you think this is because of the nostalgia of a new stadium? Offsetting the concession prices? Or just the new "normal" based on recent success?
Matt: Hey, Steve. First, thanks for reading and welcome to Straight from the 'Beek. I've been in a lot of stadiums and this really is a one-of-a-kind experience. I'm also from Upstate New York (know where you're coming from) and I think you're going to be pleasantly surprised. I'm not sure where you're sitting and I'm not involved with ticket pricing, but there really aren't any bad seats at Mercedes-Benz Stadium. Please write back and let me know how the trip went. Safe travels.
---
C. O'Neal from Varnville, SC
Hey Beek, enjoy the Q&A. My question is, why doesn't Matt try more corner end zone over-the-shoulder throws to Julio, Sanu or the big tight ends? Is he uncomfortable making that throw?
Matt: Hi, and glad you enjoy it. I don't think Matt Ryan is really uncomfortable throwing any sort of pass to Julio Jones, Mohamed Sanu or Austin Hooper. I think the Falcons have designed plays and routes for short-yardage and end-zone situations – and they work on those a lot during minicamps, training camp, preseason and throughout the year. Hope that helps.