Welcome to Straight from the 'Beek, a place where you can get all of your Falcons-related questions answered. The Falcons are focusing their attention toward next Monday night's opponent, the Seattle Seahawks – and you've got plenty of questions.
So, let's get to them. Just remember that all opinions you see in this space are mine, unless otherwise noted.
Hi Beek. How bout dem Falcons beating dem Cowboys! We cleaned up the mistakes, offensive play calling was so much better, the defense stopped Dak Prescott and the run, and we played all four quarters! That opening drive in the third quarter was clutch! Sark worked from the box and I like it. I know it wasn't his first time. What are your thoughts about play calling from the box and what are we going to do to keep Russell Wilson contained next Monday night? Will Devonta Freeman play? As much as I want to see him play I'd much rather see him get healthy and finish the season strong. We have a tough remaining schedule and we need him. Matt Ryan showed a lot more enthusiasm and leadership on and off the field against the Cowboys and I hope he continues that trend. Thanks again for your response and my fellow Falcons' fans comments and questions.
Matt: Hey, Ray. Containing Russell Wilson will certainly be one of the biggest challenges come Monday night – he is a handful, that's for sure. I know Aaron Rodgers and Dak Prescott are dangerous when they're running on the edge – same with Cam Newton, for that matter – but Wilson might be the best when it comes to keeping a play alive with his legs. The Falcons have played Matthew Stafford, Tyrod Taylor, Rodgers, Newton and Prescott this season – all mobile quarterbacks. That should only help in preparing for Wilson, who they're already very familiar with. As far as Freeman's status goes, he's in the NFL's concussion protocol and when the doctors say he's ready to go, he'll go. But until then, no one knows at this point if he'll play on Monday night. The extra day should help, but obviously he needs to do whatever it takes to get healthy for the long term. Finally, I've said repeatedly that where Steve Sarkisian coaches from has not been an issue for this team and the offense – and I'm sticking to that. People have certainly tried to make it an issue though. Thanks for all your questions and comments, Ray.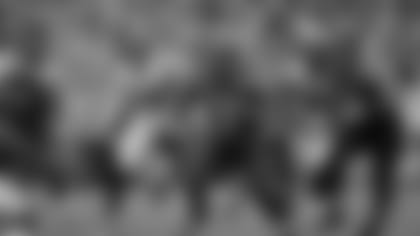 ---
Hey, I absolutely love reading this column every day. My question is a little off the topic of Falcons, but I am a college student doing a research project on the NFL. Do you think there is any way you could give me some things to look at maybe concerning the new stadium or the Falcons payroll or anything? Thank you.
Matt: Hey, Zack. Well, I'm not going to do your research for you, if that's what you mean! Have you checked out the new website for Mercedes-Benz Stadium yet? It's right here. There's also an A-to-Z guide on the site – right here – worth checking out. That should provide you with a nice starting point when it comes to the stadium. As far as salaries go, I'm assuming you're talking about players and the salary cap. I won't provide you with anything regarding that topic, but there are sites online – like Spotrac.com – that provide contract breakdowns, yearly salaries and team salary caps for a number of leagues including the NFL, MLB, NBA, NHL, etc. Hope that helps, and good luck with your research project for school.
---
I forgot to ask you, what can we do about getting our fans in the seats? If I lived in Atlanta, I would definitely be in a seat every game. Do you have any ideas Beek?
Matt: The fans have so many options and places to watch the game once they're in Mercedes-Benz Stadium, Joy. I thought the crowd for the Cowboys-Falcons games was loud and lively, too. But if someone wants to stand in a particular area or sit in one of the restaurants, that's their prerogative. I with you, though – I'd be right in my seat watching all the great action on the field during the game. Before the game? That's when I'd walk around and eat some of the great food there. There are some pretty good homes games coming up, too. Hopefully the crowds only get louder.
---
Hey Beek. This is more of an observation a than a question. I've noticed that this season whenever the Falcons win a game, the following morning on most sports talk shows the analysts tend to discuss for long periods of time WHY THE OPPOSING TEAM LOST to the Falcons and don't seem to even mention WHY THE FALCONS WON or show any highlights of the Falcons offense. For example, this past Sunday's win against Dallas saying that if Sean Lee and Tyron Smith had played the entire game, the Falcons would not have won the game. I just wish they would give more credit to our guys.
Matt: First, I totally get where you're coming from. Falcons fans want to hear about the Falcons … and Cowboys fans want to hear about, well, the Cowboys. I'm not sure which shows you're referring to, but I'm assuming it wasn't a local sports talk show. Every game is different and so are the storylines. I'm assuming if they were talking about Tyron Smith's absence they were also talking about Adrian Clayborn's monster day. If they weren't, they should have been. Remember, they're going to talk about whatever they think the majority of people want to hear in the end. It's all about ratings. I wouldn't worry about it too much, though, because there's nothing you can do about it. And look at this way, if the Falcons keep winning in the second half of the season here, plenty of people will be talking more about them.
---
Just to clear this up, this isn't Matt Ryan answering the questions. If it is, can you please send me a Matt Ryan autograph and a Matt Ryan signed jersey?
Matt: Hey, Ajay. This is Matt Tabeek, not Matt Ryan. Wait, you don't want my autograph?
---
Barry from High Point, NC
Hey Beek, back again. Love the column even though I sometimes get (ticked off) at some of the readers' questions. However, this time I have to admit that I am a little upset with you. The Falcons go out of their way to not make excuses when a key player is out due to injury. Yet, it seemed to me that immediately after the Cowboys game your first reaction was to start making excuses for the Cowboys. Yes, the Cowboys had two starting players out but so did the Falcons. (Duke Riley and Devonta Freeman) True, this probably contributed to Adrian Clayton's six sacks. I cannot argue that the Cowboys two missing players had a great effect on the game. However, there are many more areas with which to contend. the simple truth is that the Falcons finally came alive and dominated the Cowboys in every way possible. Our boys played with a fire that has been noticeably missing. the difference in attitude between last week and this week was obvious. I hate criticizing but I would have liked it more if you had focused more on the positive, that maybe, just maybe the Dirty Birds have finally found the spark that could take them to a division championship again. Just saying.
Matt: Hey, Barry – and welcome back. I certainly don't make excuses – for any team. I'm not sure which response you're referring to, but when the Falcons lined up on defense and didn't see Tyron Smith or Ezekiel Elliott on the other side, that's worth noting. And the defense did exactly what a good defense should do – they exploited and capitalized on it. It was a factor in the game and that's why I likely noted it, and you admitted as much. I also noted several times how well the defense played – and we had a number of stories on it. Start here with the game takeaways I wrote and then check out these stories – on the offense executing much better on third down and in the red zone and this one on Dontari Poe![](/team/roster/dontari-poe/872b3ce1-d5ad-4d4c-8c2a-c7315b7a65a3/ "Dontari Poe")'s play and versatility against the Cowboys. Thanks for reading.
---
Gavin from Hamilton, Ontario, Canada
Hey Matt, I hope all is well. I have been really enjoying your articles. So, my question is about the postseason. What is your biggest worry for the upcoming second half of the season with Carolina and New Orleans at the top of the NFC South? I know we still have lots of games against our NFC South opponents but we also have Philadelphia sitting at the top of the league, a surprising Rams and Vikings at the top of their divisions. I know we had a great game against the Cowboys (haha to my brother who is a Dallas fan) but I still have some worries with how well the NFC seems to be doing, what about you?
Matt: Gavin, let me pass on one of the best pieces of advice I ever received: Worry about what you can control. And if you ever listen to Falcons coach Dan Quinn, he rarely talks about future opponents – it's always about the here and now. And that's how it should be. So much changes in life (and in the NFL) on a way-to-day and week-to-week basis. A team's fortunes can change on a single play in this league (see Green Bay and Houston for proof). The Falcons are sitting at 5-4. They're about to play a tough game up in Seattle – and that's where the focus is. But if you want to look past that, three of their next four games are at home. That's a good thing.
---
Tony from Penonomé, Coclé, Panama
The hit on Devonta Freeman looked like it was a helmet-to-helmet hit, with the defender using the crown of his helmet. I know you cannot hit receivers or quarterbacks in the head. And I thought you cannot hit with the crown of the helmet. Can you please explain the NFL tackling rules? You do a great job, sharing information with all of us fans.
Matt: Hey, Tony. You're correct – a player cannot lead with the crown of his helmet and hit another player – especially a defenseless player – in the head. The Freeman play was tough to see and dissect. From what I saw on the replay, both Freeman and linebacker Anthony Hitchens met in the hole, and both put their helmets down at the last second as they made contact. It was a major collision, but it didn't look like an illegal hit to me.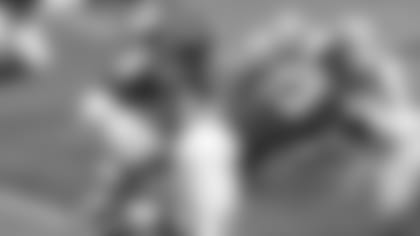 ---
Andy from Gulf Breeze, FL
My biggest beef with Steve Sarkisian's play calling has been his determination to establish the run and then set up play-action pass. I think Devonta Freeman going down forced him out of his game plan. We got Matt Ryan in a rhythm early and made them fear the pass. I think this opened up the run. Do you think this success may prompt Sark to throw more often early?
Matt: There's nothing good about losing Devonta Freeman, but I also think the coaches feel quite comfortable running the ball with Tevin Coleman, too. To answer your question, Falcons coach Dan Quinn has said countless times that establishing the run is key for this offense – and that it opens so much more, including the play action. This is what Quinn said about the team's offensive identity back on Oct. 23: "I think we're pretty clear on our identity. For us, we'd like to run the ball more efficiently. That part of our game also coincides with the way we do play action. The first and second down stuff to make sure the run game and the play action are in concert together." Quinn has stressed that the running games opens up things -- big or chunk plays downfield. They go hand-in-hand, if you will.
---
Andy from Lawrenceville, GA
Sunday's game was really good for offense as well as defense. But, should we buy on the offense? Again, there was one tipped interception at the start. Also, Julio Jones dropped one catch in fourth quarter on third down (time: 8.36). That catch was a piece of cake as per Julio's standards. Should we be scared?
Matt: No, I wouldn't blink as long as Julio Jones is out there catching passes for the Falcons, Andy. He's still the top receiver in the game.