Welcome to Straight form the 'Beek - a place where any and all Falcons-related questions are fair game. Meanwhile, the Falcons are in full-offseason mode and busy preparing for free agency, the combine and the NFL Draft - and you've got plenty of questions. So, let's jump right in. Just remember, all opinions you see in this space are mine, unless otherwise noted.
Let's begin with a question about the NFL Draft.
Hey Matt, do you think there's a possibility of drafting a position other than offensive or defensive line with our first-round pick? How possible would it be for the Falcons to get what they need in free agency?
Matt: That's a great question, Craig. And yes, it's very possible. The Falcons are going to draft players that fill needs and who they believe will contribute right away. They will evaluate their own needs, identify positions of need, look at their own free agents, consider what other players might become free agents on March 14 and see how the market shakes out. Anything could happen in free agency - and it's very possible the team could address a position other than offensive or defensive line with their first pick, should they remain at No. 26. They could trade up or they could trade down, too. No one knows for sure. And while I'm thinking of it, let's make that the Straight from the 'Beek Question of the Day:
---
Are the rumors of Ebola virus true?
Matt: Oh, dear heavens. Quick personal note: As bad as I felt last week, not true. Just in case you were wondering, I've been away for several days - was off fighting this nasty flu bug. I'm happy to report that finally starting to feel better, but if you or someone you care about is experiencing flu-like symptoms - please do not mess around with this thing and get to a doctor as soon as you can. (I feel obligated to say that at least that much, so thanks for bringing it up, Dan!) And for those of you who picked up on some tweets that I might be sick, thanks for the well wishes. You rock.
---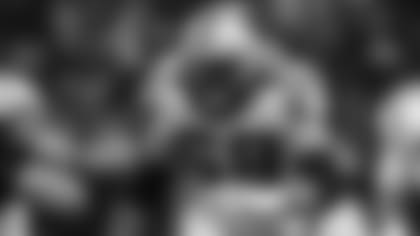 Jerry from Statesboro, GA
Hey Beek. This is the Lead Beeker again, back with draft and free agency questions. I would love to see us land offensive lineman Andrew Norwell in free agency, then go after your favorite offensive lineman in the draft, Quenton Nelson. In the second or third or round, I say we go after a UGA kid (Lorenzo Carter, Trenton Thompson, John Atkins, or Bellamy). Each of these guys fit our scheme and should be there when we pick in the second, third, and possibly fourth. I know you love the NFL Draft. Who do you see as the biggest sleepers in the draft. Who would you like to see us stay away from, a.k.a., Bust Alert?
Matt: Hey, Jerry! It wouldn't be quite the same without at least one question from you. The more I read about Andrew Norwell (pictured above), the more I think he's about to become a very wealthy man - perhaps the highest-paid guard in NFL history. As you may or may not know, the Giants' new general manager - Dave Gettleman - signed the 6-foot-6, 325-pound Norwell as an undrafted free agent minutes after the 2014 NFL Draft when he was running things as the Panthers GM. The Giants just happen to need a lot of help along the offensive line and I expect Gettleman will make a big push for Norwell. My point is that even if the Falcons were interested in Norwell, he won't come cheap. As far as being in position to draft Nelson - a player who I think might be the best in this draft class (based on everything I've read from people I respect) - the Falcons would likely have to trade up from their current No. 26 spot. Could they? Sure, but they'd have to give up a lot to do it. And that's if they love the kid and feel like he'd fit into what they do here. As far as a possible draft sleeper pick, I'll go with a receiver out of LSU, D.J. Chark. He's got great size - he's 6-foot-3 - and can move. But because of the offense he played in at LSU, he didn't put up monster numbers. Some draft experts have him going in the third or fourth round, but I wouldn't be surprised if a receiver-needy team rolled the dice on him sooner. If you saw what he did at the Senior Bowl, you get my drift.
As far as potential busts go, who knows, Jerry. There's always a ton of hype surrounding the quarterbacks and we know they don't always live up to the great expectations. But so much of that depends on where they're picked and who they're surrounded by early on. Look no further than what just unfolded in Los Angeles with Jared Goff. People are quick to throw labels out there but coaching really matters.
---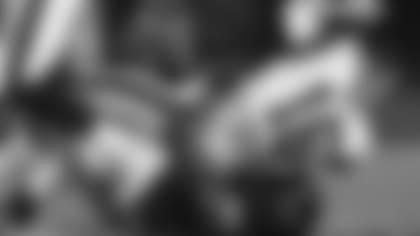 Rene from Los Angeles, CA
Hey, Beek. How do you think Takk McKinley did last year and was wondering what position will he be playing next year?
Matt: All things considered, I thought Takkarist McKinley had a solid rookie year for the Falcons. When you consider the offseason shoulder surgery following the NFL Draft and some of the adjustments he had to make coming out of UCLA, McKinley finished with six sacks and 20 tackles during the regular season. He also tallied two sacks and five tackles in the playoffs. That's pretty good. And if you put much stock into PFF's grading system - which a lot of folks do - McKinley finished among the top rookie edge defenders who played a minimum of 400 snaps. As far as where he'll be playing goes, I don't expect any changes there at all. He'll still be lined up on the edge. And I think his future is bright, too, Rene.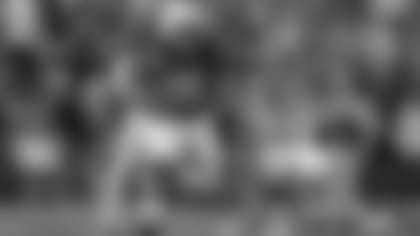 I've been a Falcons fan since they existed. This last couple of years have been exciting, but I'm concerned their window is closing. All the talk of beefing up both lines ignores that the Falcons' success happened because of Julio Jones and Matt Ryan. We can address the line later in the draft certainly, but without another premier playmaker in the passing game, I see us returning to mediocrity. Why the obsession with line play? I know that worked for Green Bay in Super Bowl I, but that was a few years back.
Matt: A few thoughts here. Yes, these windows don't stay open for very long in the NFL, Steve. It usually centers around the level play from the quarterback position and the Falcons are fortunate enough to have one that's still playing at an elite level. And you're right about having playmakers - you need them on both sides of the ball, especially at the skill positions. But you've also got to be sound in the trenches - that's where games are ultimately decided, Steve. If you can't protect the quarterback or gain those all-important tough yards to extend drives and run out the clock, the chances for success dwindle greatly in this league. Same goes for the defensive line - you need to pressure the opposing quarterback, rush throws, throw off timing, stuff the run - all of that and more to have success. So, the line play is critical but picking one early is probably not as exciting or as sexy as going with a big-time receiver or running back like Saquon Barkley. I get it. We can both agree that they're important, but I'd rather solidify the lines first and pick up the running back or receiver later in the draft - not the other way around.
---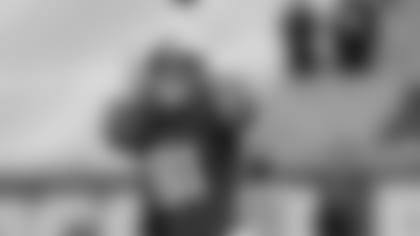 Beek, what the average fan doesn't realize is the draft is like playing poker. You sit down wanting to go this way and when it's your turn, the card you wanted is gone. So, you are forced to go a different direction. There's an enormous of thought that goes into Plan A, then B … C … D … E and maybe all the way to Plan Z. Also, we don't need Jimmy Graham. Austin Hooper has great potential and will grow into a premier tight end. There's hope for my man Hooper.
Matt: Hey, Clint. I never quite looked at the draft that way, but you're right - teams have to do their homework and be ready for just about any sort of scenario because no one knows what the other 31 teams will do as the draft unfolds. And teams have clearly been caught off guard in the past - some have actually missed their pick! And I'm with you regarding Austin Hooper. The second-year tight end has improved in just about every category and his arrow is clearly pointing up as he heads into his third year. Outside of touchdowns, Hooper had better numbers than Graham last season anyway.
---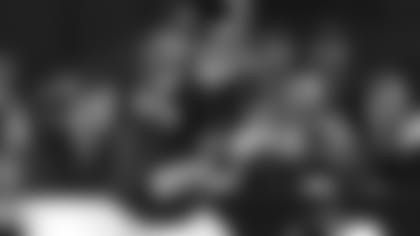 Hey, Beek. Hopefully this is a good question for you. We've seen over the years players take less money for the greater good of the team and helping fill other needs, especially if one wants to win a championship. Do you see the Falcons paying Matt Ryan money like Jimmy Garoppolo or trying to convince Ryan to take less and put that money toward free agents and other needs? And do you think Ryan is the type of person to agree to less?
Matt: Hey, Michael. No, it's a fair question. Look, at the end of the day, the Falcons are going to do the best thing for the team - and securing Matt Ryan and paying him what he deserves is part of that. General manager Thomas Dimitroff has said that is the team's top priority this offseason. A new deal for Ryan, you see, will also allow the team to be more flexible with other contracts - this year and for years to come - and give the Falcons the ability to sign the players they want. Now, no team can keep every single player because of the salary cap and that's why it's so critical to draft well. I have no idea what Ryan's deal will look like, but I expect it'll be one that both sides are comfortable with moving forward.
---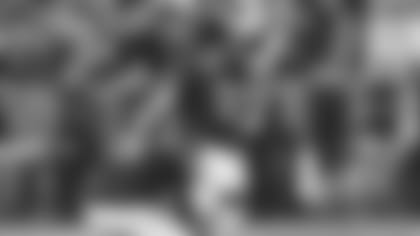 Which free agents do you think are the most unlikely to stay in Atlanta? P.S., I read your column every day!!