Welcome to Straight from the 'Beek! The Falcons are getting ready to face the Dolphins on Sunday at Mercedes-Benz Stadium and you've got plenty of questions. Just remember that all opinions you see in this space are mine, unless otherwise noted.
I hear all this talk about how we should ignore everything (no matter the fact that every single Falcons fan can tell something big isn't clicking) except the record, but why? It's like saying ignore the cars coming straight at you and just be happy you're this far. If there's a problem (which the 1 TD:INT ratio through four games is at least one problem) shouldn't we be trying to identify the problem? It feels more like the 2015 Falcons than the 2016 Falcons (who started off better, if I'm not mistaken). I think Matt Ryan has problems adjusting to new systems, even if they are small evidently.
Matt: First things first, Jayce. Yes, the 2015 Falcons began the season by winning six of their first seven games. They finished 2-7 down the stretch. The 2016 Falcons began the season by winning four of their first seven, and finished 7-2 down the stretch. As for your car analogy, which was kind of weird by the way, you already mentioned the problem: Turnovers! They've had too many and are minus-four in turnover differential. The Falcons, however, are averaging 6.2 yards per offensive play. Think about that. But if they can't stay on the field because they keep giving the ball back to the opposing team, they are not going to put up big numbers. Compounding the issue is the fact that the defense isn't forcing any turnovers. Why is this so hard to see? Oh, and the injuries don't help, either. Aside from the interceptions, Matt Ryan's numbers are just fine.
---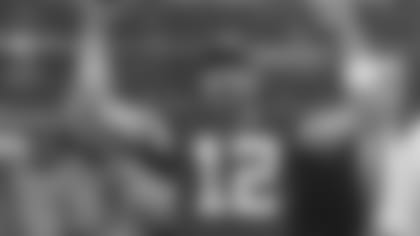 Can you explain your Power Poll, ranking Green Bay higher than the Falcons just two weeks after we crushed them (again)?
Matt: Sure, Brett. You're obviously referring to my Wildly Important NFL Power Rankings. As you know, the NFL changes from week to week. Some teams improve while some digress. Others, unfortunately, experience injuries to key players – changing the entire complexion of the team moving forward. And while head-to-head meetings do matter to me, I try to focus more on the team's overall body of work, not just one game. The Packers are playing better and they've won four of their five games. I'm not sure what the latest is on Jordy Nelson, but they've experienced a lot of injuries and still managed to string some nice wins together. When they played the Falcons, the Packers had a patchwork offensive line – they were without their starting tackles (Bryan Bulaga and David Bakhtiari) – and then lost their top receiver (Nelson) and arguably best defensive player (Mike Daniels) for most of the game. I think the Packers and Eagles, both 4-1 teams, are playing really well and would be tough outs for any team. I think the Falcons are a top-five team and should get better (and healthier) in the coming weeks. The mistakes (turnovers) are correctable and they've been bit hard by injuries to key players. The last time we saw them they lost an ugly one to a Bills team that just went and lost to the Bengals. Again, it's the body of work – not just head-to-head meetings – and we're still trying to figure out the identities of a lot of these teams. Hope that helps.
---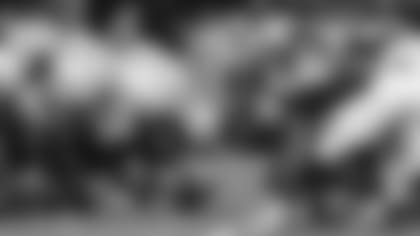 Jonathan from Spokane, WA
Wait a minute. We beat Green Bay twice last year, once this year, we are on our bye week and they jump ahead of us? How is that possible? And yet Denver had a bye week and they jumped up one spot because of their surroundings? That's fine but how is Green Bay ahead of us when we beat them three times in a row? Sometimes it seems like no one will ever give Atlanta a shot or the respect they deserve. Don't matter how good they do, they will always talk about the negative in them. Barely any positive, but that's OK. Like last year, we proved them wrong and we'll do it again this year. This time will bring the trophy home to Atlanta.
Matt: Whoa, settle down. First, last year doesn't mean squat. Every year and every team is different, especially in the NFL. Do the Patriots look the same? What happened to all of that 16-0 talk? And how 'bout them Cowboys, Jonathan? They went 13-3 last year and already have three losses. And the Falcons are a different team from 2016, too – just ask them, they've been saying it all offseason long! Different coordinators, different players on defense. Anyway, read my response above. My rankings – and most rankings, for that matter – are based on a team's body of work, which should include the schedule, head-to-head matchups, injuries and whether or not the team is improving or digressing. We're talking about five games here. Let's see how things shake out in the coming weeks. And no one is disrespecting the Falcons. Please. Thanks for writing, Jonathan.
---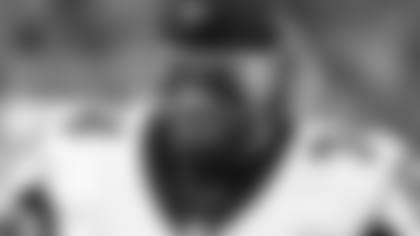 Hey, Beek. I see we just signed Taniela Tupou. Do you see us making any other moves along the defensive line to help with some of the run?
Matt: I think it mainly depends on how quickly some of these other players heal. As you know, Jack Crawford was placed on injured reserve with a bicep injury and Vic Beasley (hamstring) and Courtney Upshaw (ankle/knee) are also dealing with injuries. It wouldn't surprise me to see more moves, especially if they suffer any setbacks.
---
Hey, Matt. Can we bring back the black jerseys for away games and the red jerseys with black pants? I miss those uniforms. They were so cool!
Matt: Hey, MG. I have nothing to do with the uniforms. Not my call. But, red jerseys and black pants? Together? No thanks. Just my two cents.
---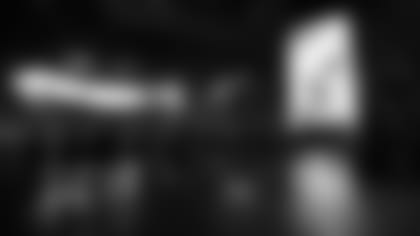 Harrison from Savannah, GA
Hey Beek! Love reading your insights! Keep up the good work! We are heading to the Benz this Sunday for the first time and taking some friends to their first game ever. Do you have any tips or any "must do" things while we are there? Trying to convert them to hardcore Falcons fans too! Any help would be appreciated, thanks and Go Birds!
Matt: Thanks, Harrison. Appreciate that. My advice would be to get to Mercedes-Benz Stadium early. Go find your seats and then take some time to walk around and check out all of the different concessions, views, attractions and displays – from the Falcons bird sculpture to the Georgia High School Association Helmet Wall to the Falcons Ring of Honor. I'd try to plan some of it out in advance, and I'd start here with the website. Be sure to get to your seats for the pregame introductions, too – they're pretty cool. And then enjoy the game. Have fun and hope that helps some.
---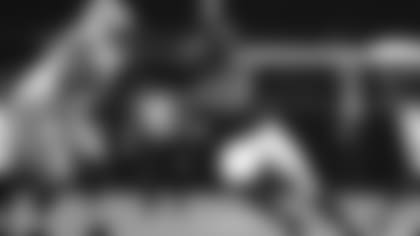 Hello. Do you think that the defense, which I think is the weakest unit on the team, will put it together after the bye and morph into the beasts we all think they can be?
Matt: I don't agree with you there, but I think the defense has been hit the hardest with injuries. The good news is that they are getting healthy we should see mostly everyone back for the Dolphins game on Sunday, barring any setbacks this week. If that happens, I think they'll get better as the season progresses. Health, like for the 31 other teams, will be key.
---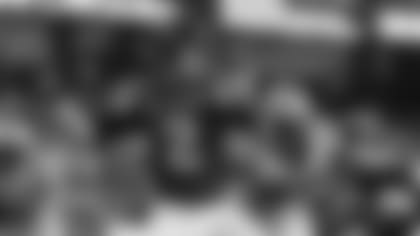 Hey Matt, I noticed we're still going without the captain patches. I realize this was something we've been doing at least the past 10 seasons, minus playoffs. I think it looks great on TV when I see the gold "C" on No. 2's jersey. Do you see the trend changing for us?
Matt: Hey, Craig. It hasn't been that long. Look above, it's a picture of Matt Ryan in December of 2015 wearing the patch on his jersey. Not every team wears the patches. I do not know the entire backstory to it, but I'll ask about it. Thanks for the question.
---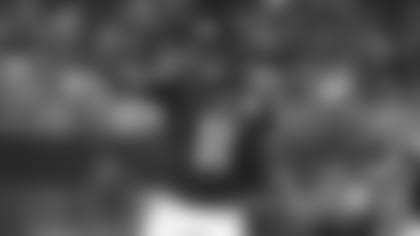 I'm sure you're receiving some great questions coming off the bye week. Here's another doozy. Who gets in the TD column first, Julio or Andre Roberts?
Matt: I've got a ton of respect for Andre Roberts (I'm a little biased when it comes to him because I once interned at The Citadel) but I've got to go with Julio Jones here. Easy choice for me. Thanks for the hard-hitting question, Mark!
---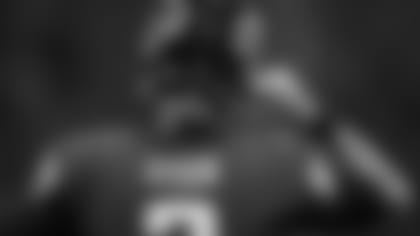 Does Matt Ryan need glasses? With No. 24, why would we not go for it on fourth-and-1? Why? Why? Remember the darn Super Bowl.
Matt: OK, OK. I almost didn't run this one, but I decided to leave it in for entertainment purposes. First, check your facts: The Falcons did go for it on fourth-and-1 and they did have an option to run the ball. I've gone over this dozens of times, and it has nothing to do with the Super Bowl. Look, based on the defensive alignment (the Bills were expecting a run), the short pass to Taylor Gabriel was the Falcons' best matchup on that play. He came up short. It happens. Go back and watch the play again … and then go watch the Falcons' games against the Bears and Lions – those came down to plays late in the game, too.
---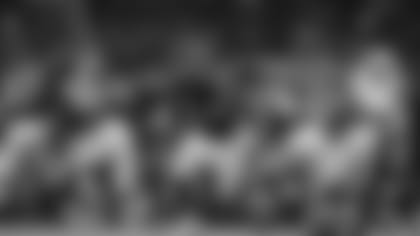 Matt, my comment is a response to Eston's question (Tuesday's Straight from the Beek), and everyone else's, questioning why the Falcons didn't run the ball against the Bills towards the end of the game. When Julio and Mohamed went out of the game, the threat of the pass is not the same as when they're in. So, with them gone, the Bills can load the box more frequently to stop the run and force Matt Ryan to throw in situations where he probably didn't want to or have to, as in the final moments of the game. That's my take and I hope it helps.
Matt: Thanks, Percy. I'm running this for Clark's benefit (above). I think the rest of us have moved on from the Bills game.
---
I am finally seeing some light from the tunnel. Even though we lost one, we're 3-1, and heading into our hardest part of the season. If we can keep Julio Jones healthy for these last 12 weeks we can really turn up our offense because Tevin Coleman and Devonta Freeman have been demolishing teams. Our defense has showed poise in the red zone, but injuries have haunted us early in this season. If we can keep on track what do you think the Dirty Birds' final record is going to be?