Got a question about the Falcons? Send it in here. All topics are fair game – X's and O's, the draft, free agency, how the rookies are looking so far, the uniforms, anything. This is your place to ask, discuss and maybe get a laugh or two. I might not always agree, but at least you'll get an answer – Straight from the 'Beek! Just remember, all opinions here are mine unless noted otherwise.
So, let's get to today's batch.
Hey Beek! First time writing in and I just wanna say thank you for getting me through the offseason. Without this page and my Madden, I don't know what I'd do. I do have a question, so let's start with this. The Falcons lost Taylor Gabriel to the Bears in free agency this offseason, and then drafted Calvin Ridley out of Alabama 26th overall in the draft. It's hard not to compare the two when you look at their roles on the team, both are speedy deep threats with kick/punt return ability. You could argue that Ridley's more of a route runner than Gabriel, while Turbo Taylor had that lightning 4.2 speed. The question: Do you think the Falcons got an upgrade or a downgrade at the receiver position? 
Matt: Vince Lombardi used to say that "to achieve success, whatever the job we have, we must pay a price." Between now and that Week 1 showdown in Philly on Sept. 6, Calvin Ridley has a lot to prove – and he'll have plenty of opportunities to make us all forget about Taylor Gabriel – in minicamp, training camp and in the preseason. I expect the speedy first-round pick out of 'Bama will, and he should definitely be an upgrade. But now it's time to put in the time, to grind and go walk the walk. And you know what Lombardi used to say about that? "There's no substitution for work." Welcome to SFTB, Hunter.
---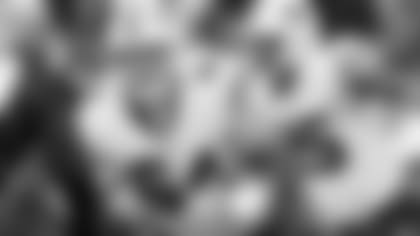 Jerry from Statesboro, GA
Hey, Beek. Richie Incognito was released by the Bills on Sunday. Any chance we can squeeze him onto our roster? Yes, he's an older player but he still has at least one good year left in the tank. Plus, we want to win now. He is a very aggressive and nasty blocker. We haven't had a nasty offensive line duo since Harvey Dahl and Tyson Claybo. Could you imagine Incognito and Ryan Schraeder on the right side? I know we addressed guard in free agency, but I think Incognito is better than any guard we signed.
---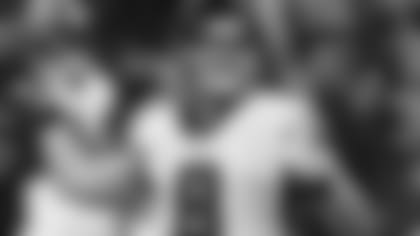 Stephen from McDonough, GA
Hey Beek, what will the Falcons do about a productive and reliable backup quarterback behind Matt Ryan? Because we need someone who can come in and keep that same tempo going. 
Matt: Matt Ryan has missed two games in 10 years and we're suddenly worried about the backup quarterback? Matt Schaub is here. He knows the offense. The coaches trust him. He has a good working relationship with Ryan, plus he's been there and done that – he offers Ryan another pair of eyes to help from the sidelines. If it ain't broke, don't fix it, Stephen.
---
THERE IS NO BETTER PLAYER OR WORST PLAYER, EVERYONE IS IMPORTANT, FORGET ABOUT THOSE TRICKS, THIS IS TEAM WORK.
Matt: OK, got it. But please stop yelling.
---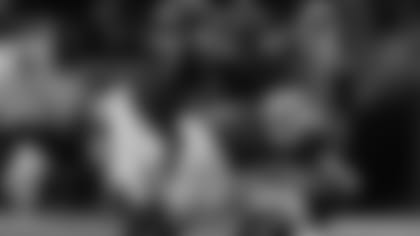 Shamir from Snellville, GA
Heyyyy there. First time ever asking a question on this forum but I'm an avid reader. So, take it easy on me, will you? lol. But at any rate, I would like to know where you see Atlanta's defense this year? Last season they fielded a top-10 defense. Do you see them taking that next step and moving into the top five?
Matt: Every year is different, Shamir. Different players, different coaches, different schedule and different opponents. So that alone makes it tough to compare teams and even harder to project how things will turn out for this unit. That all said, I like this squad a lot. And I like the addition of defensive tackle Terrell McClain. We haven't seen Deadrin Senat play a meaningful down yet for the Falcons, but I'm really looking forward to it. This unit improved as the 2017 season progressed and I expect that they'll be just as good as (if not better) last year's team, provided everyone stays healthy and the new additions are as good as advertised.
---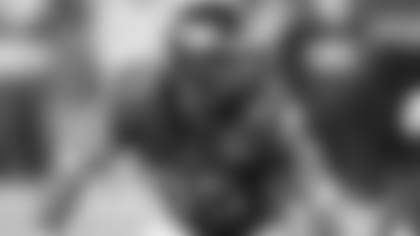 Hey, Beek. Kellan checking in. I'm sure you've already been asked this, but is there a real chance in us landing Mychal Kendricks?
Matt: I've been asked if the Falcons were going to trade for him earlier this week (before he was released), but nothing since, Kellan. And I have not heard or read anything credible about the Falcons having any interest in Kendricks since his release. That doesn't mean there isn't any. Stay tuned.
---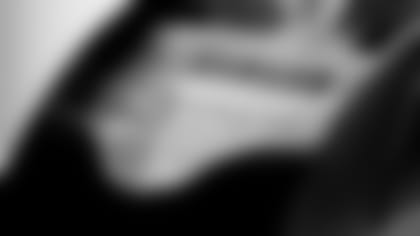 Tyler from Greenville, SC
First off, thanks for doing these. The offseason is very boring, and I love reading Straight from the 'Beek! My question is, what do you think our draft priority will be next year? We might need help on the O-line, so that is my guess. However, if and when Tevin Coleman leaves and Ito Smith is not a suitable replacement, we could go running back first round, and Ricardo Allen's contract expires after this season. What position do you see us most likely drafting way down the road?
Matt: If I knew that, Tyler, I'd be down at the Publix down the street buying a Powerball ticket. It's way too early to talk 2019 NFL Draft, my friend.
---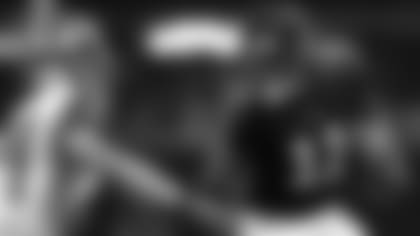 Freddy from Lewisville, TX
If you need another Falcons fix, check out the 'Beek. I did. On to my question. I hate to think about this, but … In the event, the front office is unable to resolve Julio Jones's concerns with his current contract and he decided to sit out, which one of our wide receivers do you feel would perform the best at doing the impossible, replacing Julio as our WR1?
Matt: You can't replace Julio Jones. You know that. I know that. And I'm pretty sure the Falcons know that, Freddy. And that's why I have total confidence that it'll all be worked out in the end and be a non-issue. And I'm not sure if you read or saw Dan Quinn's comments about Jones not being at OTAs, but I was standing right there when he was asked about it and didn't get the sense that he was overly concerned about it. Quinn said that he expected Jones to be at minicamp in June. Stay tuned. HAVE A QUESTION?