Welcome to Straight from the 'Beek! Falcons coach Dan Quinn answered questions and cleared some things up regarding Julio Jones, organized team activities are underway, training camp is about two months away and you've got plenty of questions. So, let's get to them. Just remember, all opinions here are mine unless noted otherwise.
Kevin from Sierra Madre, CA
Hello, Beek. My question is about possibly trading for Dante Fowler Jr. from the Jaguars for maybe a fourth- or fifth-round pick in next year's draft since we will have eight to nine picks already? Also, Jacksonville isn't picking up his fifth-year option. He could be the other linebacker we need besides another pass rusher.
Matt: What's with all of the trade questions? On Tuesday, Peyton from Athens, Ga., asked me about trading for linebacker Mychal Kendricks and today you're asking about unloading draft picks for Dante Fowler Jr. Let's slow down a bit, for a number of reasons. First, let's remember that the Falcons have players in camp right now competing for a seat in the linebacker room – so let's see how they do during minicamp and training camp. Second, every team in the league will eventually begin releasing players and reduce their rosters to a maximum of 53 active players by Sept. 1. The Falcons personnel department keeps on eye on every other roster in the league and monitors every single transaction, like the Eagles releasing Kendricks on Tuesday – yes, the same day one of you asked about trading for him. My point is, there will be talented players available – some who might even be able to fill a need or add depth for the Falcons.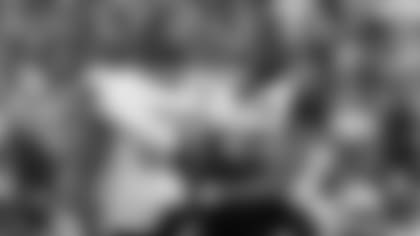 Now, back to Fowler for a minute. Never mind that he's got an injury history (he missed his entire rookie season with a torn ACL) or that he's primarily a pass rusher or that he's only started one game in his career. The Falcons work hard at developing and maintaining a certain culture – and making sure a player is the right fit is extremely important to this staff. Would Fowler be a fit? Sure, he had a career-high eight sacks last season but he's also got some off-field issues. To me that's a red flag and I'm not sure I'd even consider that move based on those alone. Hope that helps and thanks, as always, for the question.
---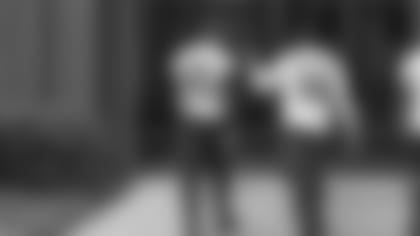 Sloanage from Wamsutter, WY
Hey Beek! Been thinking about Jack Crawford and his age and injury stuff. I know he is a solid guy and all, but where will the Falcons realistically be with depth if he can't pull 2-3 downs at a time? And do you have a sack projection for the defense this year? I'm really feeling it; the line has improved, and the best move of the upcoming season was putting Vic "Beastley" back on the end. Love the columns bud, keep it up! Thanks.
Matt: Hey there, Sloanage. It wasn't talked about a lot, but I think losing Jack Crawford in Week 4 last season was big. I'm not sure if you remember the preseason game against the Cardinals last year, but Crawford showed us all what he's capable of doing when healthy. And seeing him back on the field Tuesday during OTAs was definitely a welcome sight. Crawford has great size – he's 6-foot-5, 288 pounds – and he can play both inside and line up on the end. That versatility helps in a lot of ways, specifically when game-planning for opponents but also with the overall depth. And I really like this group up front, which also includes Grady Jarrett, Terrell McClain and rookie Deadrin Senat. On the outside, there's Vic Beasley, Takkarist McKinley, Brooks Reed and Derrick Shelby. And, who knows, maybe someone else will emerge during training camp and preseason. But, overall, I like this group a lot – and I think they're going to cause some headaches for opposing offenses in 2018. I'm going to shy away from making sack total predictions for now, Sloanage. Write me back toward the end of August and ask me then.
---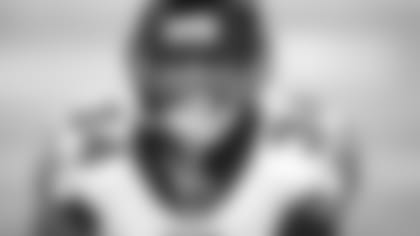 Jerry from Statesboro, GA
Hey, Beek. Who do you think starts at nickel corner this year? Brian Poole, Damontae Kazee, Isaiah Oliver or someone else? I think Kazee is best suited for free safety and there should be an ongoing competition between Oliver and Poole for the starting nickel spot. On another note, who do you see starting inside next to Grady Jarrett?
Matt: Always good to see your name pop up in my inbox, Jerry. As of right now – and man, it's still only May – I'd have to say that Brian Poole begins camp as the starter at nickel. I agree that Damontae Kazee is better suited at free safety but think he could play nickel as well. I think Isaiah Oliver will play on the outside when he plays. As far as who will line up next to Grady Jarrett first, I'm going with Terrell McClain for now. At least we have a good idea of what he can do at this level. The jury is out on Deadrin Senat and every other rookie at this point. Let's see what they can do once the hitting starts.
---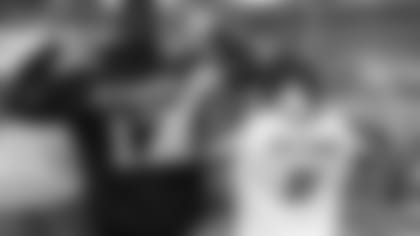 Antoine from Chattanooga, TN
What's up, Beek. No question at this time. Just wanted to say thanks for giving us fans a different perspective and, at times, keeping us from jumping off the deep end with all of the speculation. I think all of us want to see the Falcons have that ultimate success, so we forget the process it takes to get there. Keep on giving us the insight and RISE UP!!
Matt: Haha, no worries at all, Antoine. That's what I'm here for. Just like any team, there are constant ups and downs in games and throughout the season for fans. The key is staying focused and maintaining that perspective, which is sometimes hard to do for fans, especially when you have no control over the situation. But we love it and it's a ton of fun, right?
---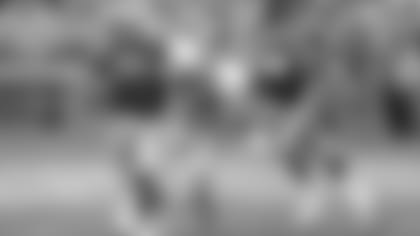 As far as the best Falcons QBs ever debate goes, Ryan and Bartkowski are 1a and 1b. Alfred Jenkins was the best receiver by far for Bart to throw to (a holding call in the Dallas playoff game called back the Bart-to-Jenkins TD bomb!) – plus Jenkins is worthy of the Falcons wall of honor. Ryan has a stronger supporting cast. What do you say?
Matt: Hey, Mark. As I responded to Frederich of Vienna, Va., yesterday, I think it's Matt Ryan and then Steve Bartkowski, in that order. But I also agree that there's no debate for that No. 2 spot. Now, as far as No. 3 and No. 4, I'd probably go with Michael Vick over Chris Chandler, but I totally understand the argument to flip those two, too. I do think that the supporting cast matters, but in the end all anyone cares about it wins, losses and the stats. It really means nothing but still fun to debate. And remember, this is not about your favorite player – it's a debate about the best/most productive player (while they were in Atlanta). HAVE A QUESTION?