Welcome to Straight from the 'Beek! Got a question about the Falcons? All topics are fair game – X's and O's, potential training camp battles, the schedule, how the rookies are looking so far, what other teams are doing, the uniforms, anything. This is your place to ask and get some answers. Just remember, all opinions here are mine unless noted otherwise.
Hey Matt, have been reading all the talk about Matt Ryan's contract and his potential replacement but one thing really, and I mean really, stood out to me. You provided a list of quarterbacks the Falcons have had and that's when the answer became abundantly clear. We seemed to have a different QB every fifteen minutes until Matt Ryan! He has been in the arena and fought all the battles through good and tough times. I will take that any day! Apologize for the rant, now on to my question. I've seen where Ito Smith, our fourth-round pick, has been impressive running and catching the ball. But haven't seen anything about his ability to block. Is that also a solid skill set he has or not so impressive? Missed blocks can cause significant problems and want to make sure that part of his game is as solid as the running and passing.
Matt: Hey, Gary. Here's the list you're referring to. I've reminded readers here more than a few times that franchise quarterbacks are tough to find – and if one hits the market (which is extremely rare), there's usually a reason. Don't forget about Steve Bartkowski, either, who played in Atlanta from 1975 to 1985 before playing one season with the Rams in 1986. But what Matt Ryan has done here in his 10-year run has been pretty remarkable – and he's really showing no signs of slowing down (never mind that he's only missed two games). Falcons fans should savor the moment every time they see No. 2 trot out onto the field. Regarding Ito Smith, it's early, Gary. I mean, really early – and, let's be honest, you can only tell so much when guys are running around in shorts during non-contact practices and drills. But everything we've heard from Falcons coach Dan Quinn has been positive, especially in regard to this rookie class in general. My point is we haven't seen Smith block yet because he hasn't had to yet. From what I could see, though, Smith certainly looks the part – we've seen that burst of speed and he's caught just about everything thrown his way, Gary. Once training camp and the preseason games begin, we'll know a lot more about what kind of player he is. Make sense?
---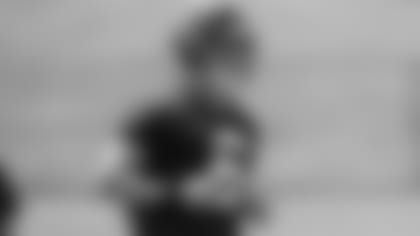 Emil from College Park, GA
Hey, Beek (got it right this time). I'd like to know is if anything is being said about undrafted quarterback, Kurt Benkert out of Virginia. His highlight film is quite impressive. Keeping in mind they're only going to show the clips showing their best outings, these are pretty amazing. Do you think he really has a chance and what about the receivers he's throwing to? I think based on clips and college record, this could someday be a bona fide backup to "Matty Ice," as well as saving some salary cap dollars. Do you have an opinion?
Matt: As you probably know, Emil, I get a lot of questions (especially during the offseason) about the backup quarterback and even ones about Matt Ryan's eventual successor, believe it or not. Look, Matt Schaub is here as the backup quarterback because he's a proven veteran, he knows the offense, he can still make all the throws, the coaches trust him, and he has a good working relationship with Matt Ryan (which also helps during the game when they're diagnosing defensive alignments, coverages, etc.). Now, can someone come in here, play extremely well during training camp and the preseason, and push Schaub? Absolutely. Same goes for Garrett Grayson. But Benkert and Grayson have their work cut out for them, to say the least. As a Falcons fan, you should root for those guys to do well because they'll that'll only make the team better.
---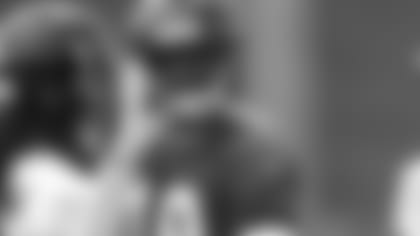 Mr. Beek, what's up! Do you think the Falcons will take more shots down the field by using Julio Jones, Mohamed Sanu and Calvin Ridley? I believe all three of them on the field together could be a nightmare for any defense we face.
Matt: Hey, Matt. I think when the Falcons opted to use the 26th overall pick on the receiver out of Alabama, that's exactly what they envisioned – someone who would not only be a threat in the passing game, but another receiver who would force defenses to account for them – pulling some of the coverage away from Julio Jones. If that happens, it'll open the offense up considerably. And if the players execute, it could mean very good things for the Falcons.
---
Hi, Beek. I'm a Falcons fan but my brother who lives in Marietta bleeds green and gold – he's a diehard Green Bay Packers fan. I have so enjoyed watching the Falcons beat Green Bay the last few years. It was our Super Bowl! So, tell me please. Given all the changes at Green Bay – added together with a cold game day outdoors in Green Bay – how do you see the Falcons measuring up this year? My brother keeps telling me that Green Bay has the toughest schedule, but I remind him if that is true, it's because they have the Falcons to contend with!!! So, what say you?
Matt: First, how in the heck did that happen to your brother, Vivian? Did your family move here from Wisconsin? You're right about the last few years, though. The Falcons have won the last three games against the Packers, including last year's home opener in Mercedes-Benz Stadium. But prior to that, the Packers won four straight games against the Falcons. I think anytime you have a quarterback like Matt Ryan or Aaron Rodgers behind center, you have a chance to win the game. Both of those guys are two of the very best in the game right now. I also know that this year's game will be played on Dec. 9 at Lambeau Field – so it'll be cold. The Packers will certainly look different to start the season. They've added a number of free agents during the offseason, including tight end Jimmy Graham, cornerback Tramon Williams, defensive Muhammad Wilkerson, tight end Mercedes Lewis, right tackle Byron Bell and another corner in Davon House. One notable move was the release of longtime receiver Jordy Nelson. The Packers also loaded up on cornerbacks in the draft, too – their first two picks were Jaire Alexander and Josh Jackson. What also caught my eye were the three receivers they picked – J'Mon Moore, Marquez Valdes-Scantling and Equanimeous St. Brown. Moore is 6-foot-3 and the other two are 6-5. Three trees for Rodgers to throw to, basically. Look, that game is going to be played in early December, and that's a long way off from now. A lot can (and will) happen for both teams between now and then. All you have to do is look what happened to Green Bay last season when Rodgers went down with a broken collarbone on Week 15. They were never the same after that. As of right now, they're two very talented teams with quarterbacks who are capable of leading them deep into the postseason.
---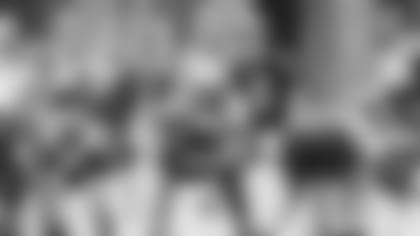 Beek, what's up! First-time asker, long-time reader. Looking through the pics from OTAs and I see a lot of guys with different face masks and helmets this year so far. Tru has the Deion style this time; so, does Kemal. Keanu is rocking the old Willy Mo ensemble and The Mattural has a new look also with a futuristic style, just to name a few. The question is, some of the newer helmets look extremely bulky, a la the Brad Kelso shell helmet from the Kelly era Bills. I am curious, is the team making a collective effort to field test new helmets with better protection and could return to more familiar styles? I am all for better safety but some of these helmets are wild looking! Also, Eric Saubert looks lean and explosive. Could we see a huge jump in production from him this year?
Matt: Hey there, Jonny. You're right about the helmets – they have evolved over the years and will continue to as the league strives to improve equipment with player safety always at the forefront. Same goes with the cages, which are designed to fit those new helmets. And no, it's a team thing, but a league-wide effort. So all I can say is get used to the new look! Regarding Eric Saubert, I'll answer that one the same way I did the Ito Smith question above: it's early, Jonny. Let's wait and see how these guys do once they start hitting in practice and the preseason games get underway. Right now, we get to see some 11-on-11 and 7-on-7 drills – so, yes, we can certainly watch guys like Saubert run routes, etc. I will say this much about Saubert, he's caught my eyes a few times pulling in come catches. I just hope we see that on a consistent basis once the pads come on and in games. It'll only push Austin Hooper, too, and competition is a good thing – it makes the overall team stronger.
---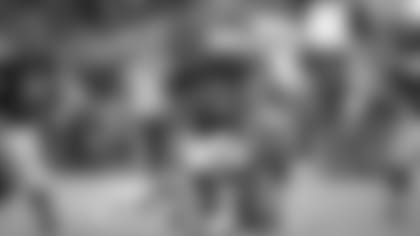 Demarkus from Waterville, ME
This is more of a comment than a question, but I feel like we should bring back the other black alternates from when Mike Vick and Warrick Dunn were on the team. Do you guys feel like that's something you could consider?
Matt: If the Falcons were to change to any all-black jerseys, I prefer the ones they wore against the Bills last season, Demarkus (see above). But as of right now, there are no official plans to change the Falcons uniform.