Welcome to Straight from the 'Beek! The first wave of NFL free agency is over with and the Falcons continue to do what most have expected them to do thus far – take care of their own free agents while working on a new deal for quarterback Matt Ryan. You can keep up with all of the Falcons moves here in the 2018 free agent tracker. Regardless, you've got plenty of questions – and thanks for keeping them coming while I took some time off. So, let's get to them now. Just remember, all opinions here are mine unless noted otherwise.
Harold from Jonesboro, GA
The loss of Dontari Poe really hurts and now it appears that our other rivals in the NFC South are beefing up their defensive fronts. Are the Falcons in panic mode knowing their defensive line will be significantly weaker in 2018?
Matt: Hold up, and tap the brakes, Harold. First, it's March, the NFL Draft is 37 days away and the Hall of Fame game is four months (and 13 days) away still. And the last time I checked, the NFL didn't award wins and losses after the first wave of free agency. My point is there is a long way to go before teams play in Week 1 of the regular season – and the rosters are still being built. No one is in panic mode, including the Falcons. As far as losing Poe to free agency, general manager Thomas Dimitroff pretty much told anyone who was listening at the NFL combine that he expected the defensive tackle to sign a lucrative contract elsewhere and be happy. It wasn't a surprise. Was he a solid player for the Falcons last season? Absolutely. Will they address the position in free agency and/or the draft? Absolutely. My advice is to sit back and watch as this whole thing unfolds. As I noted above, we have a long way to go and a lot will change between now and Week 1 of the regular season – for every team.
Hey, Beek. Let me say first, thanks for your great opinions. My question is, why didn't Matt Ryan do as Drew Brees did and give the team a break, so we could have signed some of those free agents? Sounds like he's not as serious as Brees is about winning a championship. We're starving for one in Atlanta tired of the Saints fans throwing that in our face.
Matt: I'm glad we tapped the brakes already, but now we might just have to get out of the car and stretch our legs a bit. The Falcons are focused on not only signing Ryan to a new contract, but also realize they have a lot of young and extremely talented players they'd like to keep around. Some of those deals will be up this year and in the years to come – and that, Zack, is a very good place to be. Why? Because it means that you've drafted well, already have the players on your roster and it allows you (a little) time and flexibility to work out long-term deals to ensure that the team will be competitive and successful for the years to come. The last thing you want to do is get caught up in the media-induced hype of free agency and possibly overpay for some older veteran players. There has been plenty of teams who have been crowned champs after free agency and then flopped once the regular season played out. That's a not a place any team wants to be in. And I'm not even going to comment on your remark regarding Ryan not being "as serious as Brees" ... that's just crazy talk.
---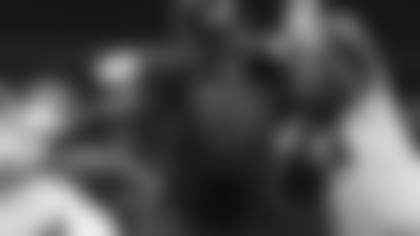 (AP photo by Ric Tapia) Anna from Suwanee, GA
Oh Beek … Beek, Beek, Beek ... Only a few days into free agency and I'm already nervous. That feeling all Falcons fans had watching every game of last season is back. So far we've lost Taylor Gabriel to da Bears, Dontari Poe to the Cam Newton Show and Adrian Clayborn to the Patriots. Ugh. Seriously!? Are you feeling good about our one gain this year so far with Brandon Fusco, or are these critical losses of our own very talented free agents worrying you too?
Matt: Hey, Anna. No, I'm really not concerned or anxious at all. And neither should Falcons like you be. The Falcons are in a very good spot, believe it or not. They've got an extremely talented core of players already on this roster and they're in a position to secure most of them for the years to come. Now, will it be easy to do? No, of course not. But that's why getting Matt Ryan's new contract in place and re-signing some of these crucial core players are key – because it will allow general manager Thomas Dimitroff some flexibility to be creative in keeping this team competitive.
---
Bleu from Willingboro, NJ
First timer here. The absence of Atlanta in free agency is very concerning. I'm aware that the holdout has a lot to do with Matt Ryan's contract and I fully support it. However, my only issue with Matt is that I still haven't seen him progress as an independent signal caller. He always talked about modeling his game after Tom Brady and Peyton Manning – two complete game managers. Not that they never listen to their OC, but they run their own game when they know it's right. With the hiring of Steve Sarkisian, I was looking forward to a little independent play calling from Ryan and whether or not that did or didn't happen. Despite the playoff run, the offense was sadly disappointing, and I had fully expected a drop when Kyle Shanahan left, but not to the degree that we saw. I guess my first question is, do you think Ryan will also model his offseason behavior in the fashion of his elders? And what kind of moves should we expect in free agency, if any? I must admit, I have noticed in the past that Atlanta has gone with a draft-first approach tending to trade up to ensure they get the guy they want even if that guy turns out to be a surprise (Keanu Neal), which they've had a lot of success. Your thoughts?
Matt: As I noted above, it's usually a good sign when a team isn't heavily involved in free agency, Bleu. Why? Teams that are paying a lot of money for quarterbacks and other players usually means they have voids and major holes on their roster. And they're also forced to dole out big bucks, eating up that salary cap (which also means less money for other key/core players). Have you seen some of these deals, and the guaranteed money? As far as your comments regarding Ryan … are you implying that he doesn't manage games or change plays at the line of scrimmage? Because he does. I can't believe some fans are still critical of the most successful quarterback in franchise history – one who is still playing at an elite level. He takes care of himself and I expect he'll play well into his late 30s and early 40s, if he so desires. As far as free agency goes, I think you're witnessing what the Falcons are going to do – take care of their own, focus on getting Ryan a new contract and bolster positions where they can. The rest will be addressed in the NFL Draft.
---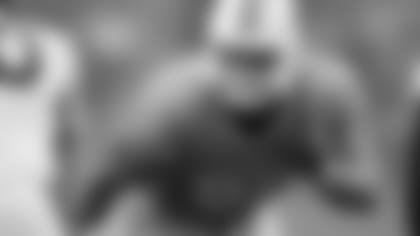 (AP photo by Tom DiPace) Johnny from Rome, GA
Are we putting too much into Matt Ryan? He hasn't really produced, but a few years. We are going to pass up on Ndamukong Suh when the investment in him would make better sense than the investment in Matt Ryan.
Matt: Wow. Let me get this straight. You think Suh, a 31-year-old defensive tackle who was just released, would be a better investment than re-signing the franchise's all-time leading quarterback, who is still playing at the top of his game. First, let me say this about Suh – I think he's a great player; a force inside who can still wreak a lot of havoc. The Dolphins liked him, too, and signed him to a six-year, $114 million deal in March of 2015. During those two seasons – in 2016 and 2017 – they Dolphins went 10-6 and 6-10. They made the playoffs once, losing 30-12 to the Steelers in the wild-card round. Look Johnny, you need to have a good quarterback in this league, and the Falcons have a great one in Ryan. They had a top-10 defense last year, without Suh. The Dolphins, by the way, have had all sorts of issues at quarterback the last two seasons between Ryan Tannehill, Matt Moore and Jay Cutler. Signing Suh did not push that team over the top – and I respectfully disagree with your assessment that doing so would be wiser than investing in Ryan.
Bummed for the loss of Taylor Gabriel. With the cap I understand why we had to let him go, though. Who are the best slot receivers in the draft? With the size of Julio Jones and Mohamed Sanu, I feel like we need a smaller speedster who can stop on a dime and make people miss for a complement. Anyone out there fit the bill?
Matt: Yes, John, this draft class has plenty of receivers who could fit the Falcons offense – and several of them check the boxes when it comes to size, speed, hands, being competitive and tough. In fact, I wrote about five I really like following the combine. You can check it out here.
---
Travis from Kaiserslautern, Germany
Thanks for answering my question, Beek, concerning Matt Ryan's current contract. You are correct on the three courses of action. We know letting him walk is out of the question. I read the Falcons do not like using the franchise tag, so it seems like he will be signing an extension soon! I do trust GM Thomas Dimitroff and coach Dan Quinn – just want to get on with it. Thanks again, Beek!
Matt: No worries, Travis! Thanks for reading. It'll happen soon enough.
Hi Matt, I'm a first-time writer and my questions is regarding the draft. When it comes to my opinion, I would love to see the DT Taven Bryan or the guard Will Hernandez in a Falcons uniform. With Taven Bryan and Grady Jarrett side by side, the Falcons would have one of the most electric defensive lines in the league. With Will Hernandez on the offensive line, Devonta Freeman and Tevin Coleman will be explosive. What's your opinion on the draft?
Matt: It's funny (to me, anyway) that you would mention those two specific players. I've released two mocks so far, and in the first one I have the Falcons selecting Bryan out of Florida. I think he'd fit this defense well. In my second mock, I actually have Bryan going ahead of the Falcons' pick and them selecting Hernandez out of UTEP instead. I think, for his size and power, he's sneaky athletic and has great feet. I'm about to release my third mock draft this week, and I'm going in a completely different direction following the first wave of free agency. So stay tuned for that. Make sure you follow me on Twitter, too. Thanks for the question, Anderson.