Welcome to Straight from the 'Beek! The Falcons put away the Packers on Sunday night and are 2-0. You've got lots of questions, but none about the play calling? I should have known. Just remember that all opinions you see in this space are mine, unless otherwise noted.
Chris from Gainesville, FL
Hey, Matt, loving the column! It was a great win tonight against a tough opponent. We found Julio a little bit more, Devonta was effective running the ball, Matt looked very comfortable in the pocket, and our defense looked pretty good despite a couple of lapses. Everything was clicking. Do you think finding Julio Jones opened up our offense and ultimately exposed the Packers' defense? We were unable to get in any sort of rhythm with him against the Bears. Granted he did have 60-plus receiving yards, but nothing special. Also, when do you think we will have Vic Beasley and Ryan Schraeder back? Or is it too early to tell?
Matt: Yes, those two big catches by Julio Jones – for 19 and 34 yards – in the opening drive were huge. It was big for Julio, big for the Falcons home crowd, and big in a not-so-good-way for Green Bay. The Packers had to have been thinking, "Here we go again." As far as an update on Beasley and Schraeder goes, we won't know more until Monday afternoon. So yes, it's too early to tell.
---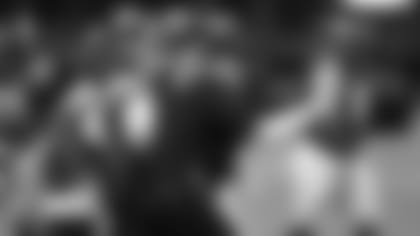 Why does Dan Quinn insist on going to a prevent defense and soft coverage after we gain a lead? How many times must we have the lead blown before he realizes you run the defense the entire game that got you the lead? Don't change. It's annoying.
Matt: Len, Len, Len. First, thanks for reading and for your question. But let's get something straight here – the Falcons don't start playing a "soft" defense every time they get a lead. They were extremely aggressive on Sunday night. The Packers were trailing by 24 points heading into the fourth quarter – in order to have a chance Green Bay needed to be aggressive, spread things out, take chances and pick up the tempo. They did, and with Aaron Rodgers behind center, it makes things a little easier. They picked up a ton of yards and managed a couple of scores before time ran out. If anything, I would have liked to have seen the Falcons offense eat up some more clock in the second half.
---
Derrickal from Camilla, GA
Matt: I don't have any to give out, Derrickal. And if I did, I'd give them to my kids.
---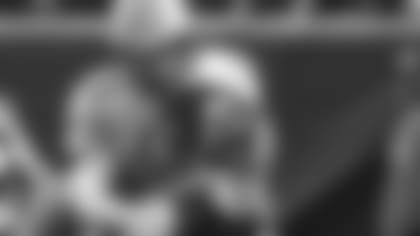 Hi Beek! Love the app and the updates! Keep up the great work. Do you think the Falcons will ever stop taking their foot off the gas with a lead? Teams always come back to make it close. It's gonna backfire eventually. Also, where do you think the Falcons should be in the power rankings after defeating a No. 1 Packers team? (I know you don't pay too much attention to those rankings.) They look like they're gelling well. Quinn deserves a medal for what he's done so far. #Riseup
Matt: Hi, Tim. Thanks for downloading the app and glad you love it. (I hope all of the Straight from the 'Beek readers have downloaded the latest version of the app and DELETED the old one.) Now to your question – I don't think the Falcons ever eased up on defense. If you recall, the Packers were trailing 34-10 heading into the fourth – and desperately needed to get something going. The play calls and the tempo changed – and they started taking more chances. Plus they've got Aaron Rodgers back there, who's pretty good. As far as the power rankings go, I know the only ones you care about are these, Tim. And I know that one of your first stops on Tuesday morning will be to AtlantaFalcons.com to check out the latest rankings – BECAUSE THESE ARE THE ONLY ONES THAT MATTER, TIM.
---
Was there a real change in the defensive strategy in second half? Or was Aaron Rodgers sharper? All that to ask: Were those of us less-educated fans at home right to feel a little panicked? Pleasure tell me DQ had it all under control!
Matt: Don't panic, Tim. The Packers were down by more than three touchdowns heading into the fourth and fought back some. Their play calling and tempo changed. And yes, they gained a bunch of yards and got a couple of scores, but I wouldn't be too concerned about it.
---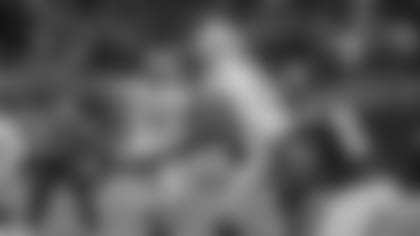 What's the logic of our guys playing soft zone when we get a lead? Alford was 15 yards off the line of scrimmage at one point!
Matt: Fifteen yards seems like an awful lot, Khalil, but I'll go back and watch more of that fourth quarter today. That said, if you take away the big play downfield, sometimes you're willing to give up the underneath stuff. And when time is running out and a team is low on timeouts, it becomes a numbers game.
---
Nakiera from Savannah, GA
Do you think I can get a picture with the Falcons?
Matt: All of the Falcons or just one?
---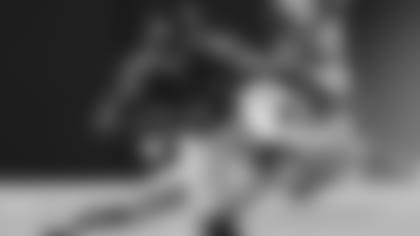 Daniel from South Hill, VA
Atlanta's offense has so much depth. So many weapons for Ryan. Last week the big plays went to Hooper. This week to Julio, Freeman, and Coleman. Think next week will be Sanu, Gabriel, or Hardy's time to shine bright?
Matt: As nice as that sounds, it doesn't work that way, Daniel. You attack opposing defenses differently each week. You try to exploit their weaknesses and take advantage of your best matchups. And then, sometimes, there are just busted coverages through the course of a game – and you try to be in a position to hit those, like Austin Hooper's 88-yard touchdown catch and run.
---
After a slow start in last week's game against the Bears, how well did the Falcons offense regroup? Are there any concerns about the defense?
Matt: I think the Falcons regrouped nicely – 364 yards of total offense and 34 points scored – and based on the lack of questions about Steve Sarkisian's play calling this morning, I'd say Falcons nation is at ease for at least a week.
---
Andile from Johannesburg, South Africa
I'm a new member of the Falcons family ... so I would like to know how it's like to be part of this family.
Matt: OK, well, the No. 1 thing you need to do is log on to AtlantaFalcons.com every morning and read Straight from the 'Beek and the Early Bird Report Monday through Friday. We'll cover every possible thing you need to know about the Falcons here. And then go watch the games and cheer your birds on. And if you have any more questions, c'mon back, Andile.
---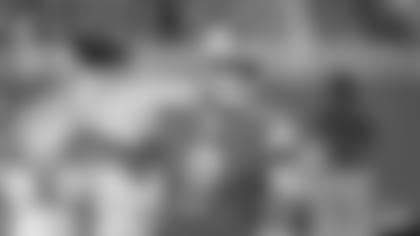 Alan from Lithia Springs, GA
Are you guys ready to win Super Bowl 52?
Matt: I'm certainly not and nor are the Falcons, Alan. We just finished Week 2. The only thing the Falcons are getting ready to do is play Matthew Stafford and the Lions in Detroit. You need to chill on the Super Bowl talk.
---
I've wanted to know about this for a long time, and this seems like the right venue to get answers. What happened to Falcons Cast? And Coach's Corner? They are the shows that we want. They are the shows that we need.
Matt: We've talked about bringing back a podcast, Damian. We're making lots of changes here at AtlantaFalcons.com, so stay tuned. Thanks for the question.
---
Gus from Gaithersburg, MD
Hi Beek. Love the column and read it every week. My question is, with all the Kyle Shanahan talk over the last seven months about how great he was and how brilliant his play calling is, do you think he got too much credit and stole some from the 2016 team talent and simply clicking of skills? Thank you and keep up the good work.
Matt: Thanks, Gus. I'm not sure why people worry this stuff. It's pretty cut and dry if you ask me. Kyle Shanahan and Matt Ryan worked well together and the offense set records. Part of it was play calling and the other part of it was having the right players to do it. Shanahan is respected in NFL circles and was offered a head coaching job with the San Francisco 49ers. Matt Ryan is one of the best quarterbacks in the league and was named the Most Valuable Player. And plenty of other players made that offense go, too. It's not about one guy; it's a team sport.
---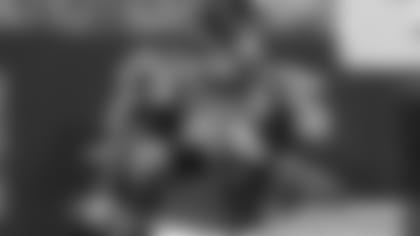 Eddie from Douglasville, GA
Beeeeeeekkkkkk! Love the interaction your putting on display weekly! Has there been any talk about looking for the potential heir to Matty Ice? No. 2 is my QB all day, every day but in this league, all it takes is one shot you know. Matt is approaching the down slope of his career and I'm just wondering this and I'm sure other Falcons fans are as well! No. 8 is a descent stopgap but he has some time on him as well. This position could really cause our team some serious problems. Especially with our line trying to gel. Peace!
Matt: Thanks for the love, Eddie. Look, Matt Ryan is still playing at a very high level and, as far as we all know, plans to play for several more years. I wouldn't be too concerned about his replacement just yet. That guy might still be in high school right now. But I do love the draft questions – and I think teams that draft quarterbacks on a regular basis are smart. I'm looking forward to all the NFL Draft questions in February, March and April. HAVE A QUESTION?