Are you ready? Have you done your homework on all of the prospects? We're a day away from the NFL Draft and you've lots of questions about that and more. And I've got answers – Straight form the 'Beek! Just remember, all opinions here are mine unless noted otherwise.
Football! Football! Fooooootballll! Matt what can I say. First a shout out to you and thank you for the insight. It is great to have this forum for us, the Falcon fans. It is all about a step up for the team. We need a D-line guy, but I like the linebacker from UCF. You can't coach heart and man he can fly! He can help with our special teams and he would be excellent in our fast-and-furious D. We need a good return guy so who would fit that role in this draft? Bottom line, you can't have too many fast and smart players in the NFL. Go Falcons!! There are no irrelevant players in the draft just great opportunities for our team.
Matt: I'm going to totally agree with you regarding UCF's Shaquem Griffin, Dennis. Love his heart and the passion he plays with – he's definitely an inspiring player, a guy you'd like to have on your team. He's a damn good football player, too. And when stars like Broncos linebacker Von Miller come out and say they'd like to play with him, that speaks volumes.
I think the Falcons will draft a receiver, too, Dennis. And I think they're looking for someone with someone with some speed who's also an asset in the return game. If a guy like D.J. Chark is on the board when Atlanta picks in the second and third rounds, I wouldn't be surprised at all if the Falcons were to pull the trigger on him or another receiver. I think there will be plenty of value there on Day 2 of the draft. Thanks for the questions.
---
Calvin from Albuquerque, NM
Can we please make the "Champion" by Barns Courtney the sound of the dirty birds? It's got my vote for sure.
Matt: Consider your voted noted, Calvin. Anyone else? In case you missed it, Kevin from Charleston, S.C., made a pitch for this song to be the Falcons theme song in Tuesday's SFTB. The chorus does mention "rise up" quite a bit. You can listen to it here.
(AP photo) Jason from Stone Mountain, GA
Hey there, I am a longtime Falcons fan and an absolute Straight from the Beek junkie. My question is this, although I know the Falcons will probably pick a DT and WR with the first- and second-round picks, how do you feel about them doubling up at the DT position with their first- and second-round picks? And if you like the sound of that, which DT prospects would you prefer? And in my opinion, I like your boy Maurice Hurst in the first round, and somebody like Tim Settle or B.J. Hill in the second. And if you are wondering why I think Dan Quinn and the Falcons should double up at DT, it is because I really think Maurice Hurst is a good player for our defensive scheme, but I heard he had something wrong with his heart, which can concern some teams as a risk if they sign him and then he would not be able to play football again.
Matt: That's an interesting take and I'd have no problem at all with if both players were really fit what the Falcons do. You're right about Maurice Hurst and some of the reports out there. Todd McShay reportedly said that he thinks Hurst could fall back into Day 3 of the draft because some teams are wavering on the health reports. First, I hope the best for Hurst and that there's nothing serious going on with his health. And if he's OK, I obviously hope he gets a chance to play in the league. He was a phenomenal player at Michigan – a first-round talent for sure. It all depends on those medical reports and how teams feel about his long-term prognosis. As far as taking two defensive tackles, I'm not so sure about it. But wouldn't it be something if the Falcons landed Da'Ron Payne and then scooped up a sliding Hurst in the second? Talk about a draft haul. We can dream a little, especially here in SFTB. Glad you're enjoying the forum, Jason. Love to hear it.
---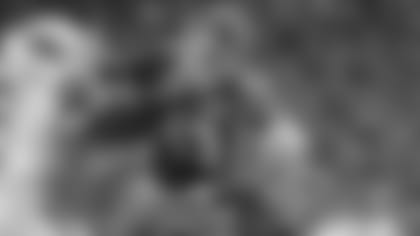 Jerry from Statesboro, GA
Hey Beek. I keep seeing the DT from Florida as a possible pick for us at 26. I like the guy as a draft pick but not first round. His numbers are not there and plus he disappeared in several games last season. I'm hoping Da'Ron Payne or Vita Vea will be there at 26. If Payne and Vita are off the board, I say we take the best player available or move down. With that being said, what player(s) who are considered a lock to be a top-15 pick will possibly fall to the bottom of the first round?
Matt: I think a lot of weird, interesting and exciting scenarios could unfold in those middle rounds, Jerry. The main reason is because there's currently three teams with two first-round picks and several quarterback-needy teams who will likely try and trade into the top part of the first round (if they're not already there). The more quarterbacks that are taken, the better. If six go before the Falcons pick at No. 26 – Sam Darnold, Josh Allen, Josh Rosen, Baker Mayfield, Mason Rudolph and Lamar Jackson – that means some other guys will fall. And some might even drop enough to where the Falcons feel comfortable in trading up (see Payne or Vea). I like the player you referenced above – Taven Bryan – but I think he's got boom or bust written all over him. I think he'll slide into the bottom of the first round or possibly the second.
---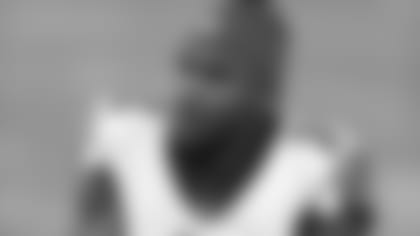 Preston from Lincolnton, GA
Beek, it has been a while. I've kept up with reading the column but haven't really had any questions until now. Yesterday, in the few hours after Julio Jones' social media purge, a Twitter feed read that he had been traded for a higher draft pick and that Matt Ryan was expected to be cut before Thursday. It all sounded like a late April fool's joke to me and I spent some time looking for any insight on it and never found anything. Can you put that rumor mill to sleep that Jones is still on the team and that Ryan is as of now not going anywhere?
Matt: Preston, Preston, Preston. I'm not sure where and what you've been reading, but you apparently missed the latest Straight from the 'Beek. I put the Julio Jones/social media drama to rest – at least for the readers here. Click the link and give it a read.
---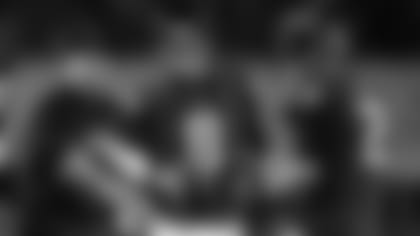 Carlos from Douglasville, GA
Do you think we should draft a QB? If so who?
Matt: If a player fills a need and checks all the boxes the Falcons are looking for, why not draft him, bring him in, add depth and create competition. It's all about priorities and needs – and they can afford to use a pick on a quarterback they really like, sure. The Falcons will be adding to the roster for training camp anyway. The backup needs to be someone who understands the offense, someone the coaches trust as well as someone who can help Matt Ryan through the course of games. That's where having a proven veteran there really helps vs. an unknown and unproven rookie. In the end, however, I think that the backup will be Matt Schaub – as long as he can make all the throws and stays healthy. Oh, you asked who they could draft ... I think it would be pretty late in the draft if they even did take one, but I'll go with FIU's Alex McGough to throw a name out there.
---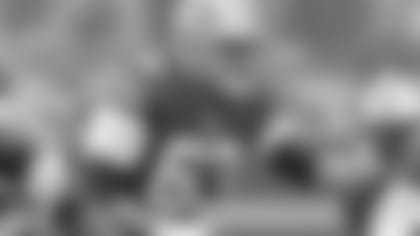 I'm deeply concerned about the offensive line. I certainly understand the need to replace Dontari Poe and Adrian Clayborn, as well as increase the depth. The divisional-round game showed we could get pushed around up front on that side of the ball. Brandon Fusco is new to the team and he will be reasonably priced for his services. But Andy Levitre is coming off an injury and only has one year left under contract. I'm happy with the center and tackle positions, but Matthews is quickly going to get expensive. Am I crazy to suggest drafting Isaiah Wynn or Billy Price with the first-round pick? Obviously, the drop-off in talent on the defensive line is significant between our first- and second-round picks, but the cost of not protecting Matt Ryan while we still have him is almost more than I'm willing to bear. Thoughts?
Matt: Until Atlanta signed Brandon Fusco, I was 50-50 on whether the Falcons would pick an offensive lineman or defensive tackle in the draft. And to be honest, they still could end up taking an Isaiah Wynn or Will Hernandez or someone else, for all I know. I think it's a legitimate point, Greg, and that's why nothing would surprise me when it comes to what the Falcons will do in the first round. My gut still says defensive tackle, but we shall see.
---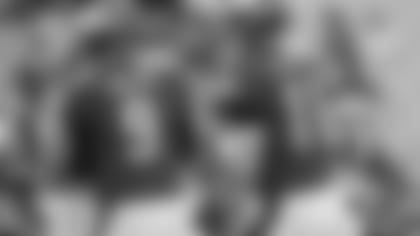 Hey Matt. How goes it? Thanks for clearing the air and showing us that video of Julio Jones expressing his views on social media. Can't wait for the draft and for this season to kick off, however I'm a little concerned with our backup QBs. I pray that Matty Ice has many more healthy seasons but if something was to happen to him, God forbid, are we really gonna trust Matt Schuab to take us to the promised land?
Matt: Hey, Carson. Every single team in the league would be much different if their starting quarterback were to go down. No question about that. And, like you, no fan wants to imagine that scenario. But it happens. Look at what happened when Tony Romo went down. A fourth-round draft pick named Dak Prescott was pushed into action and the Cowboys ended up going 13-3. Last season Carson Wentz was playing at an MVP-level before suffering a season-ending knee injury. We all know what happened once Nick Foles took over for the Eagles. You hope for the best and plan for the worst. Regarding, Julio Jones, here's the video in case you missed it: