Welcome to Straight form the 'Beek! The Falcons are well into offseason mode preparing for 2018. You've got plenty of questions - and I've got answers. Just remember, all opinions you see in this space are mine, unless otherwise noted.
Chris from Villa Rica, GA
Hello, Beek! I'm excited about the move with switching Vic Beasley to full time defensive end. Also, not to mention Takkarist McKinley had six sacks with minimal playing time. Damn that guy has a hell of a motor. My question is, with Beasley a full-time defensive end, do you think that move is deciding to part ways with Adrian Clayborn (and let Duke Riley become our spy linebacker)? Your thoughts? And once again, thanks for what you do FOR THE FALCONS FANS. RISE UP.
Matt: Hey, Chris. Something tells me you're not the only one who is excited to see Vic Beasley moving to defensive end full time. After registering a league-best 15.5 sacks in 2016, Beasley tallied just 5.0 sacks last season. Keep in mind, too, that he also missed a couple of games with a hamstring injury early in the season. Regardless, the Falcons' overall sack number actually increased from 34 in 2016 to 39 in 2017. Some people tend to forget or overlook that number I've noticed. And you're correct about McKinley, who managed to get six sacks during his rookie season. His continuing development is definitely one of the bright spots on this unit moving forward. What happens moving forward is all speculation at this point, Chris. No one knows at this point what the Falcons will do with their own soon-to-be free agents. Right now, the team is focusing on getting Matt Ryan a new deal, which will allow the Falcons to be more flexible and creative in signing players this year and years to come. You mentioned Clayborn, who registered six sacks in one game alone and finished with 9.5 for the season. It'll be interesting to what happens there - along with Dontari Poe, too. But I'd tap the brakes and try not to speculate too much. A lot of decisions will be made in the coming weeks … so try to be patient! I know, it's not easy. Just have faith in general manager Thomas Dimitroff and the Falcons personnel department. They do a great job year in and year out.
---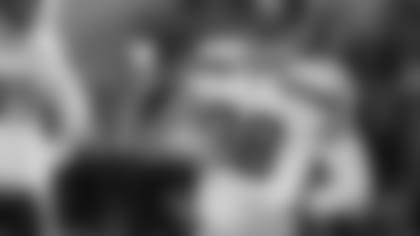 I'm a die-hard Falcons fan. I rep them when they win or lose. Could you see the possibility that my Falcons could play in this year's Super Bowl in ATL? We still have some players from their last Super Bowl, our defense is evolving and is in the top 10, if I'm correct. How could they make it better? Question is about the guard situation and TE. Do you think we could possibly get Isaiah Wynn from Georgia in the draft and what TE could they get in draft or free agency?
Matt: Ton answer your first question, absolutely. The Falcons have an opportunity to be the first team to play a Super Bowl on their home field. But that's way too far down the road, Justin. A lot has to happen first. To answer your question about guard, yes, there's at least a chance that Georgia's Isaiah Wynn could be available when the Falcons pick at No. 26. Will they though? Who knows. I'd love to see them bolster the offensive line, Justin. It depends on what they do in free agency and who's available later in the draft (unless they trade up). And thanks for keeping the tight end question streak alive. I receive at least one every day now it seems. Check out any of my responses here, here or here.
When I asked SFTB readers and my Twitter followers what the Falcons should do at tight end, here is how they voted: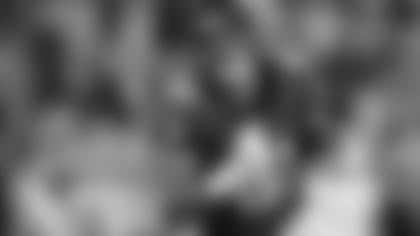 Hey, Beek. Sorry in advance if this gets long but I'm a huge fan and have a lot of suggestions. First, I don't understand the interest in obtaining another tight end. I say we keep Austin Hooper but focus more on the passing game for our dynamic running backs. That should open up more opportunities for Hooper. Second, I think we should sign Dontari Poe to a three-year deal around $6 million a year. I don't think he's an $8 million guy. Then we should draft a defensive tackle in the second or third round. Finally (for now), I think the best and most realistic first-round pick for the Falcons is Isaiah Wynn from Georgia.
Matt: Mel, it looks like you've got this whole thing all figured out. I'm not so sure any of it will happen, but it's interesting. And as far as Wynn goes, there's been a lot of chatter by so-called draft experts and readers of SFTB about the Falcons possibly drafting Isaiah Wynn. Lance Zeirlein of NFL.com has win going to the Falcons in his mock draft. I've said all along that I'd like to see the Falcons bolster the offensive line -- and Wynn would certainly be one to consider for sure. And I agree with you on Hooper - he's shown improvement during each of his two seasons in Atlanta and I think it will continue. While some soon-to-be-free agent tight ends would be interesting additions to the Falcons offense, I think the team has more pressing needs elsewhere. Which brings me to the SFTB Question of the Day:
Hey, Beek. Great column, I read it every day! I would like to say if our fans have been watching the Falcons since the '70s like me, then they might have a clue as to what we truly have as a team. I keep hearing calls for a new QB and OC. WHAT?!?! Let me say, "10 and 6" people. Hard to do in the NFL! Plus, we won a playoff game! We have an underrated head coach and coaching staff. The Dirty Birds have a winning team with a winning attitude and I foresee this team to be a contender for a while. We will win the Super Bowl- and I expect to very soon! My question is, can we replace some of the fans with some undrafted free-agent fans? Just kidding! Our fans are great, and we will soon put a stamp on the big prize! Go Dirty Birds! Get that parade ready!
Matt: Ha! Of all the all the emails I receive about potential free agents and possible trades, that is definitely a first here at Straight from the 'Beek! Trading the Falcons fans … wow. Now I know you're only kidding, but I do want to know one thing: for whose fans? Which fan base would you rather have, Dennis? Now YOU are on the spot, pal! In all seriousness, it would be great to see a team win a Super Bowl on their home field and it would be even better to see the Falcons do it, wouldn't it? I think the parade would start as soon as the game ended.