Welcome! Got a question about the Falcons? All topics are fair game – X's and O's, the draft, free agency, how the rookies are looking so far, the uniforms, anything. This is your place to ask and get an answer – Straight from the 'Beek. Just remember, all opinions here are mine unless noted otherwise.
Now, on to your questions.
Hey, Beek. How are you? I would like to say that after signing DT Terrell McClain, that made our defensive tackle situation better. I still think that we should re-sign Courtney Upshaw, who's currently still a free agent. He fits our scheme and that would complete our defensive tackle rotation. Agree or disagree? And my question to you is, do you think college free-agent signees guard Matt Gono (Division III Wesley) and guard Salesi Uhatafe (Utah) could make our squad, which would add much needed O-line help and depth?
Matt: I agree that the Terrell McClain signing was a big one. I think for both of your questions, it depends on a couple of things, David. First, for a lot of these players – especially the rookies and undrafted college free agents – the coaches need to see what they can do. How quickly they learn the offense, how they practice and interact with their teammates on and off the field all matters, but how it all translates when the pads are on and during actual games will be most telling. That's what training camp and preseason is for – evaluation. The other part of it is the 31 other teams and the roster moves they'll inevitably make. The Falcons personnel department will keep a close eye on all of those transactions and players they're familiar with during the preseason. Teams are always churning the bottom of their rosters, as one of my favorite coaches, Bill Parcells, used to say – looking to upgrade, fill holes, add depth, etc. Matt Gono and Salesi Uhatafe are here for a reason. Now it's up to them to make the most of their opportunities.
---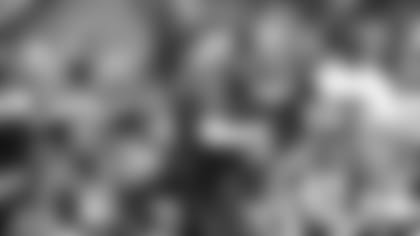 Thanks so much for educating us on this great game. Question: How do you think the rookies are doing with the transition to the professional stage?
Matt: Hey, Karen. While it's still really early, I've only heard positive things about this rookie class. Falcons coach Dan Quinn gushed over this group during rookie minicamp. Quinn said he was extremely pleased with their preparation and noted the shape they were in as well. I've also heard some good things from some of the veteran players as well. As one Falcons player told me, they were all rookies once and know what they're going through – so they can relate and try to help them with the transition. So, to answer your question, things appear to be going well.
---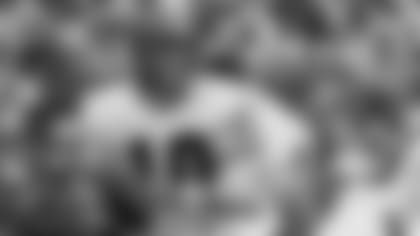 I have been a Falcons fan since 1980. Since then I've watched a lot of great quarterbacks, starting with Steve Bartkowski right up until now with Matt Ryan. However, my memory slips me some, and I forget some of the good or great quarterbacks that we've had in between, and I was hoping that you could refresh my memory.
Matt: Sure, Tom. Here's a list of the all of the quarterbacks who have made at least one start for the Falcons since 1980, beginning with Steve Bartkowski and ending with Matt Ryan. (If I inadvertently left anyone off, let me know.)
Steve Bartkowski
Mike Moroski
David Archer
Turk Schonert
Scott Campbell
Erik Kramer
Chris Miller
Jeff Van Raaphorst
Steve Dils
Hugh Millen
Chris Miller
Billy Joe Tolliver
Wade Wilson
Bobby Hebert
Jeff George
Chris Chandler
Tony Graziani
Steve DeBerg
Danny Kanell
Doug Johnson
Michael Vick
Kurt Kittner
Matt Schaub
Joey Harrington
Chris Redman
Byron Leftwich
Matt Ryan
---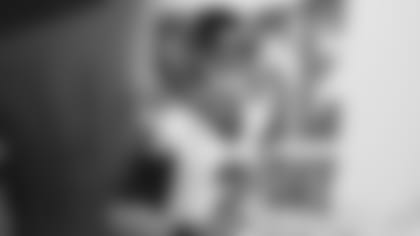 I just don't get it. Matt Ryan has had the best core of receivers in the NFL throughout most, if not all of his career. Now he has Julio Jones, Mohamed Sanu, and Calvin Ridley. Matt Ryan still cannot run. He is slow, he cannot avoid the rush, he cannot throw the deep ball. There are so many better QBs in the league. Yet they give him $30 million a year now, while Jones who is the best receiver in the league, (yes, a case for Antonio Brown could be made, but he has a QB who is much more accurate, and can throw the deep ball), is surpassed by six other receivers in the league in income? If Ryan doesn't have Jones, he is average at best. Ryan doesn't deserve to be the highest-paid QB in the NFL. He isn't even in the top five. Jones is an extraordinary athlete. He should just move on. Put him with Tom Brady or Aaron Rogers and see what happens. Records will be broken.
Matt: Hey, Joe. Do me a favor and look at the list above of starting Falcons quarterbacks over the years. Now, with all due respect, you're way off in so many ways here. The NFL is a passing league, and Matt Ryan can throw it as well as any quarterback in the league. Can't throw the deep ball? Did you happen to miss his MVP season of 2016? Wow. Can't run? Well, he's not going to scare teams with his legs, but he did run it 32 times for 143 yards in 2017. And since you referenced Tom Brady, he ran it 25 times for 28 yards in 2017. Hey, you brought it up and I'm just pointing it out. I could go on and on, but I won't here. I'm just baffled by some Falcons fans who continue to criticize Ryan and don't realize how they lucky there are to have him here in Atlanta. Starting quarterbacks are so tough to find in the NFL and franchise quarterbacks like Ryan, who is playing his best football heading into his 11th season, are even tougher to find. My advice is to sit back and enjoy it.
---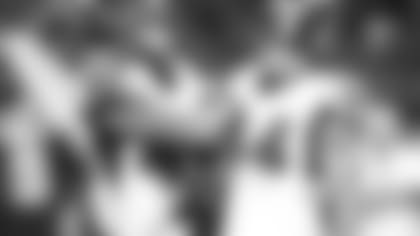 Freddy from Lewisville, TX
Hey Beek, I can't wait to get past these hot days in Texas and watch my Falcons play ball. Recently on the AtlantaFalcons.com website, there have been a lot of articles about our young linebacker tandem. 
On to the question, how would you rank this linebacker group against the other linebacker corps in Falcons Super Bowl history? There were too many to compare in regular season history.
A. 1998 Super Bowl - Tuggle, Crockett, and Bennett
B. 2016 Super Bowl - Beasley, Jones, and Campbell
Matt: Hey, Freddy. I'm going with the latter trio from 2016 and here's why. While Jessie Tuggle and Cornelius Bennett had phenomenal careers, they were both in their 11th years and on the downside of the careers when they played in that Super Bowl. What stands out about Deion Jones and De'Vondre Campbell is that they were both rookies that year – and Vic Beasley was just in his second year. That's impressive and rare. And this current group of Falcons linebackers is only going to get better.
---
With all these players named Matt or with Crawford and Jones for last names, are we going to change the name from the Falcons to the Atlanta Same Names?
Matt: Hey, James. I don't think Falcons fans really care what the players' names are as long as they're winning.
---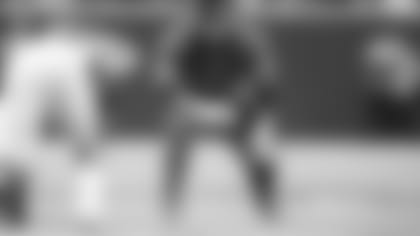 Greg from Antwerp, Belgium
Hey Beek! Love your stuff, as always! I'm interested in your opinion on how high up the pay scale left tackle Jake Matthews' new contract will reach after Nate Solder's big payday from the Giants?
Matt: Thanks, Greg. Glad you're enjoying SFTB! We all know how important left tackles are, especially for right-handed quarterbacks. They protect the blind side and when you find a good one, you'd like to keep him around. The Falcons have a lot of players on this roster they really like and would like to keep around, and Matthews is one of them. To answer your question honestly, I have no idea at this point. Let's keep one more thing in mind, too. The reality in the salary cap era is that you can't re-sign every single player – and every year teams have to make tough decisions when it comes to the roster. Fans sometimes forget that. HAVE A QUESTION?