Welcome to Straight from the 'Beek! Now that the Super Bowl is over it's time to shift our focus on the 2018 season, something the Atlanta Falcons did a few weeks ago. Up next is the annual scouting combine, free agency and the NFL Draft. The Falcons have some big decisions to make and you've got plenty of questions. So, let's get right to them all. Just remember, all opinions you see in this space are mine, unless otherwise noted.
Beek, I'm glad to see that many of your readers are good with the tight end situation. I'm a big fan of Austin Hooper and think that he's going to get better and better. That stiff arm against the Bears was nasty. He may have dropped some passes, but he certainly wasn't the only one. Even the stud, Julio Jones, dropped a few passes. Is the main concern about Hooper catching the ball, blocking, or what?
Matt: Hey, Ray. I don't think there are any "concerns" with Hooper at all. In his second year playing tight end, Hooper showed improvement in just about every statistical category. There aren't too many concerns when a player does that. Falcons coach Dan Quinn often references the jumps players make from Year 1 to Year 2 and then from Year 2 to Year 3. Once they complete that third year, you pretty much know what you're going to get in a player. So, based on that, we should expect even more out of Hooper in 2018. Could the Falcons still make a move at the position or draft another one? Sure, but I would think that they like what they're seeing in Hooper thus far. They also have Levin Toilolo and Eric Saubert, who was a rookie last season. Alex Gray will also be back once camps starts. And since you referenced Monday's SFTB Question of the Day, Ray, here are the results:
While a good chunk of the readers (29 percent) who responded think the Falcons should maintain the course with our current tight ends, the majority (37 percent) who voted think the team should sign one of the free agents about to hit the open market. One name that Falcons fans keep bringing up is Jimmy Graham.
---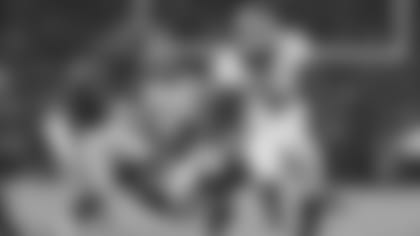 Yo, Beek. Do you think the Falcons will look at running backs, like Nick Chubb, Kerryon Johnson or Sony Michel? I think either one of those would be a great pickup for us, maybe in the second or third round.
Matt: Yo, Gage. Well, we know that the Falcons will once again enter the season with both Devonta Freeman and Tevin Coleman leading the charge at running back - and that's a pretty sweet twosome to have in your backfield. But, like all running backs, we've also seen that those guys take a lot of hits during the course of the season and each have missed time over the last couple of seasons. The Falcons drafted a running back - former Wyoming star Brian Hill - in the fifth round last year and he ended up being signed off the practice squad by the Cincinnati Bengals. It would not surprise me at all to see the Falcons pursue another running back later in this year's draft. Yes, they have Terron Ward as the primary backup but they'll undoubtedly bring in more players at the position prior to the start of training camp to create some competition. Some prospect rankings have the three players you referenced in your question - Michel, Chubb and Johnson - among the top 10 running backs. How long will they stay on the board? How soon could the Falcons select a running back, if they choose to? I'd be really surprised if they did in the second or third round, to be honest. I think they have more pressing needs. But it all depends on what they do in free agency and which players are available once they're on the clock. Stay tuned. And that would make for a good SFTB Question of the Day, Gage.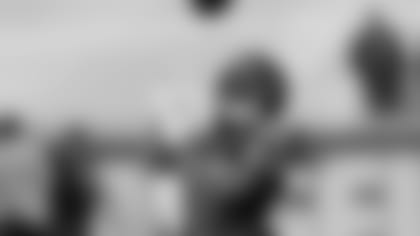 Oh Beekmeister, I have a thought on the draft and wonder what your opinion is. Here goes. Agree with drafting best available OL/DL, assuming nothing significant occurs during free agency, but would consider taking a running back if an impact player is available in the third round or later. Then move Devonta Freeman to be our number three receiver. This will also create additional depth at RB, especially if we cannot find cap space to keep Tevin Coleman. Freeman has great hands and is really versatile when he is in motion and having him paired with Julio Jones and Mohamed Sanu with Coleman and another back having primary running responsibilities, would create a nightmare scenario for opposing defenses
Matt: Whoa, you've got some thoughts brewing for sure, Gary. Look, Freeman and Coleman are excellent receivers out of the backfield and, at times, the Falcons will line them up in the slot or even out wide. They know the route tree and are legitimate receiving threats - which adds to their versatility. Now, moving Freeman to receiver full time? Why? The Falcons know they can use him there more if they want, but he's also tremendous running the ball out of the backfield. And besides, that's assuming the Falcons draft a running back who can come in and make an immediate impact. If a dynamic player is available when it's time to pick and he fits the Falcons' offense (and needs), then you find a way to get him on the field - and if that means moving players around to take advantage of their skills and/or to create matchups problems, even better. Thanks for writing in, Gary.
---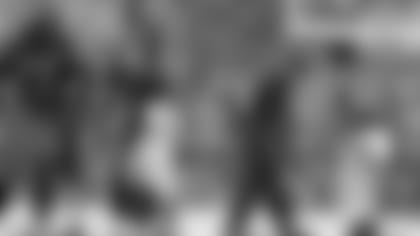 Just out of curiosity, what do you think the Atlanta Falcons' record will be next year based on our schedule? I know the draft hasn't even started and our schedule times have yet to be set.
Matt: Never mind that the times and dates aren't set yet, Jonathan. The entire landscape is about to change with free agency and the draft. But, what the heck, I'll play along. First, let's at least look at the opponents on the Falcons schedule:
Home: Carolina, New Orleans, Tampa Bay, Dallas, NY Giants, Baltimore, Cincinnati, Arizona
Away: Carolina, New Orleans, Tampa Bay, Philadelphia, Washington, Cleveland, Pittsburgh, Green Bay
How about those road games? One word: Brrrrrr! That's a tough slate in some even tougher venues. There are no West Coast games this year, but most of those cities should be on the chilly side come November and December - so it'll be interesting to see when exactly the Falcons play the Eagles, Redskins, Browns, Steelers and Packers. As far as a way-too-early prediction goes, I think Atlanta will go 4-2 in the NFC South, 7-1 at home, and 3-5 on the road. So my super early prediction is 10-6.
---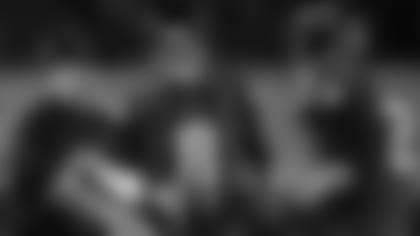 How important is a new quarterback and a backup quarterback for the future of this franchise?
Matt: Eddie, I'm assuming you mean just adding one player - a new, young quarterback, as you put it. The Falcons certainly don't need a starting quarterback because they have the best one in franchise history in Matt Ryan and he's got at least three, four or five more seasons in him. Matt Schaub is the backup right now and the coaches really like and trust him, and that's important. Plus, Schaub and Ryan appear to have a solid rapport. And the backup quarterback is a critical position, as we all just witnessed with Nick Foles and the Philadelphia Eagles. Now, the Falcons will bring in more arms during the preseason, but will they draft one? That's the bigger question. Schaub is coming off his 13th year in the league. Ryan just wrapped up his 10th. If you truly believe Ryan will be the man under center for the next five seasons, why use a pick on a guy that you don't expect to play? If it were a smaller window, like one or two seasons, then I could see picking a quarterback. So to answer your question, Eddie, the Falcons are set at quarterback and I don't see them picking one in the draft. If something were to happen to Schaub or if he chose to retire (and I haven't heard anything along those lines), I believe the Falcons would sign another veteran quarterback to back up Ryan. Again, that's just my opinion.
---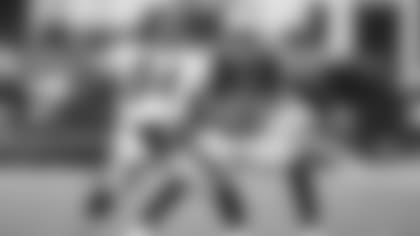 Kevin from Alphen aan den Rijn, The Netherlands
Hi Matt! What a great column you did all season, thanks for the answers! Now it is time to take a look at the team and see where we can add some great players. I was thinking, now Malcolm Butler seems to be unhappy about his benching situation at the Super Bowl, could he be a CB to take a look at? Or is it after the great second half of the season on the defensive side better to take a look at offensive players to sign?
Matt: Hey, Kevin. Butler's benching prior to the Super Bowl caught a lot of people off guard, but that's because most of us don't know the whole story and aren't practice or in that locker room. That all said, I'm sure many will second-guess the move because it was a very winnable Super Bowl for the Patriots. Butler is scheduled to be a free agent, too. The Falcons have said that they've assessed every single position on their team and within their staff - and, in doing so, they've likely determined their strengths, weaknesses and overall team needs. They're also very aware of every single player about to become a free agent, including Butler. I have no idea of they will look at the veteran corner or not, Kevin. But I would think that they have more pressing needs at the moment, including getting a new deal in place for Matt Ryan and making a decision on their own free agents. In my opinion, addressing and bolstering the offensive line should be right up there, and a bigger priority than signing a player like Butler, if he does indeed hit the open market. And thanks for reading all season long, Kevin!
---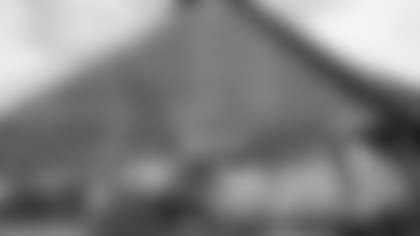 Yo Matt, I love the column. I have been reading for a while now. I love the questions from our fans. I consider myself a realistic/critical/die-hard "Falcon Fan." I wanted to answer Gregory's question from Louisville. I'm so upset about the outcome of the last two NFL seasons that I could not bring myself to watch Super Bowl LII. I took by Dad to Super Bowl LI. Currently, there is an empty void in the deepest crevices of my gut. I'm absolutely starving for a Super Bowl win. The only thing that will satiate my "Rise-UP" hungry pain is a Super Bowl win. I vow to my fellow Falcon Fans that I will not watch another team take home our Lombardi Trophy, again. If our team ain't in it, I ain't watchin'. Freddie the Falcon stuck in DFW.
Matt: Thanks for writing in, Fred, and I'm positive there are thousands upon thousands of Falcons fans who feel the same way you do. And I'm sure they're all hoping you'll be watching Super Bowl LIII next year. Thanks for your comments.
---
Hey, Beek. As always, big fan of your columns. What I wanted to ask you about today was something I noticed in this year's Super Bowl. You see, when the Eagles beat the Patriots, the way they played them, it literally looked like they had fun . . . the whole game. Like even when the Patriots were coming back. Even when Tom Brady looked invincible for that stint. Nick Foles was enjoying even that. And, thinking back to our own Super Bowl, the Falcons really had that same look until that fourth quarter. Now, most people would call that choking. I get it, and I would have said the same thing until now. But, really thinking about it, what happened to us that didn't happen for the Eagles was that we stopped having fun. I think that at this point that was our problem for that game and our whole season, now. We weren't having fun. As a team, and as fans. As a whole, we wanted so bad to be good and get back to the Super Bowl and win the prize that it ruined who we are. We never really relaxed, as Matt Ryan was saying to do before the game against Cam Newton. Everything was too tight and forced and panicked the whole season. As Falcons, we're supposed to embrace competition, not shy away when things get hard. That is what our mantra states. It's not supposed to be easy and it's not going to be. I think our biggest priority, as fans and as Falcons, regardless of drafts and whatnot if you ask me, is to loosen up, relax, support our team, and for our team to just go out there, have fun, and look like it. That's my only problem that I want them to address. I know they want that trophy, but the Falcons cannot let it change who they are. The Atlanta Falcons.
Matt: Thanks, Zh'vae. An interesting take from you, as always. Well, I'll certainly agree with the thrust your point - and that is, players are at their best when they're just out there playing instinctively and not overthinking. When they're prepared, they're confident. And when they're confident, they're usually playing well. And when they're playing well … well, that's fun. Great take and thanks for writing in, Zh'vae. HAVE A QUESTION?