Welcome to Straight from the 'Beek! The Super Bowl is right around the corner, teams are making blockbuster trades, the Falcons are busy preparing for 2018 - and you've got questions. So, let's jump right in. Just remember, all opinions you see in this space are mine, unless otherwise noted.
We begin with a loyal reader from Arizona.
Ritchie from San Tan Valley, AZ
How's it going, Matt? This season has been crazy with all the ups and downs - and all of the injuries. I thought this was a perfect time to get back to the Super Bowl. Anyways, I wanted to ask how do you feel about Dontari Poe coming back? I think we should re-sign him because we can use him offensively and defensively. His versatility is what I admire. We used him to block for a couple of red zone touchdowns. That idea alone is brilliant - using a guy with his speed and strength. I think we could definitely use more of that in the red zone. What do you think?
Matt: Hey, Ritchie. Good to hear from you again. Well, as of now, Poe's future with the Falcons is still a big question mark. Before the Falcons pivot toward free agency and possibly re-signing any of their own players, they're going to focus on getting Matt Ryan a new deal. That will allow the team to be more flexible and creative in getting some new deals done - this year and in the years to come. I think Poe had a decent year here in Atlanta and for the right price, it would be great to have him back in the fold because the Falcons defense was certainly playing at a higher level in the second half of the season and he was a part of that improvement. But time will tell and there are so many factors still to consider. Whatever happens in free agency will certainly affect what the Falcons do in the NFL Draft, so stay tuned as things unfold - beginning with the Ryan deal.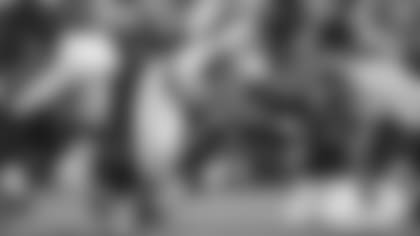 ---
Fred from Milledgeville, GA
How far away do you think the Falcons are from finally winning a championship?
Matt: Not far at all, Fred. In fact, I think they're on the cusp. I think this team will address some needs and bolster some other areas in the offseason through free agency and the NFL Draft, but a strong core of talent exists on both sides of the ball. They should have all the parts in place once training camp starts to contend for a division title and make a postseason push.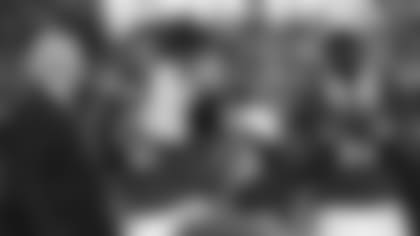 ---
Hey Matt, just wondering if we might try to attain a new quarterback in the NFL Draft. Matt Ryan's doing great, btw, but sooner or later we'll need a great QB. Who might that QB be in this year's draft?
Matt: Hey, Jonathan. The Falcons are working on getting Matt Ryan a new contract right now. He isn't going anywhere and is still playing at a very high level. In fact, based on the way he trains and takes care of himself, I'd expect he'll be playing at least another four or five seasons. Now, I'm not privy to the Falcons draft board, but if I had to guess, I'll go out on a limb and say drafting Matt Ryan's replacement is not up there or a high priority. Now, they'll bring in more arms for mini and training camps and one of them might be push Matt Schaub for the No. 2 spot, but that's as far as I could see that position changing. There are some decent quarterbacks coming out - Josh Rosen, Sam Darnold, Josh Allen and Baker Mayfield come to mind - but the only one that will be under center for the Falcons next season - and for the foreseeable future - is No. 2.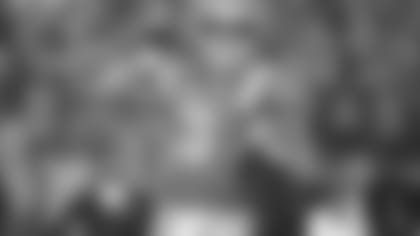 ---
Homer from Philadelphia, PA
Do the Falcons have a chance of getting Isaiah Wynn in the first round and Nick Chubb in the second round?
Matt: Well, there's always a chance, Homer. And if you follow and read many mock drafts, some have actually have Wynn going to the Falcons at No. 26. Lance Zerlein of NFL.com projects Wynn going to Atlanta in his latest mock and writes, "Wynn is a perfect fit for the Falcons' scheme, and they happen to need guard help. Wynn is also a capable swing tackle, if he's needed in that role."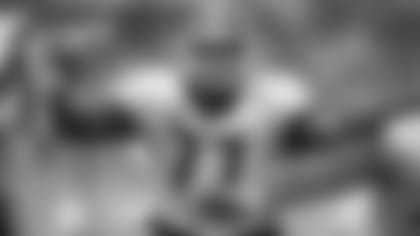 ---
Brian from Warner Robins, GA
How do you feel about trading Robert Alford for Aqib Talib? Talib and Trufant would make a deadly 1-2 combo. I know Talib is older, but he's an upgrade over Alford. He's more physical, better in coverage and brings attitude to this secondary.
Matt: Where do you guys come up with this stuff? This isn't fantasy football! There are so many factors and implications that go into trades - contracts, cap space, age, injury history, and team chemistry to name a handful. Look, Talib has had a great career and is still a very good player. But, at 31, he's on the downside of his career. He's a great cover corner, but he had one interception and made 31 tackles in 2017. Alford is younger (he's 29), and he also had an interception and made 65 tackles in 2017. I'm no general manager but why move a solid contributor who's been with your team for five seasons and potentially disrupt team chemistry on what's turned out to be a very good defense? Nah, I don't like it and wouldn't do it, Brian.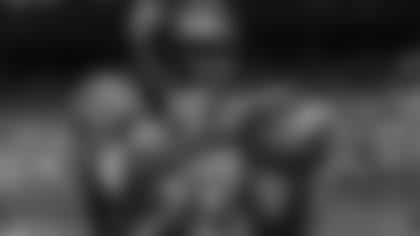 ---
Beek, we need to go back to our red dominant uniforms. Even our coaching staff needs to be in red. It's bright and lively and a force to be reckoned with. I doubt Arthur even reads the Beeker Report.
Matt: Well, Clint, thanks for your input here. You're one of the few readers who love the all-red Color Rush uniforms. And as far as the owner not reading the Beeker Report, well, I can't say for sure one way or the other, but never say never. I know some pretty important folks in the organization read this space - and they pay close attention to your questions and comments. And so do I. But you already know that.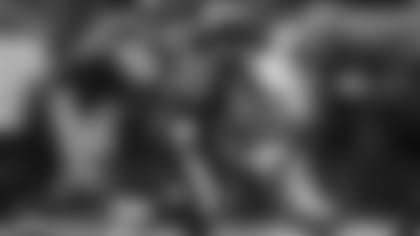 ---
Hey, Matthew. Could you see us spending big money on a proven guard in free agency? The Saints and Rams went after big-name offensive line free agents last year and we didn't. I am just not sure a rookie guard will be enough.
Matt: Hey, Jack. I don't have the answer to that question, but I can tell you this much with a decent amount of confidence. If the Falcons identify guard as a position of need, they'll address it through free agency or the NFL Draft. It depends on who's available, who fits their scheme and the cost. But if it's a high priority, rest assured they'll address it. Will they pay big money for someone like a Andrew Norwell if he were to become available? Will they draft one high in the draft? I have no idea. But I'm pretty sure they'll expect that player to contribute and play at a high level, regardless of age or experience. Hope that helps.