Welcome to Straight from the 'Beek! The NFL Draft is in the books, quarterback Matt Ryan has a new deal and you've got plenty of questions. So, let's jump in and get to your submissions. Just remember, all opinions here are mine unless noted otherwise.
Hey man, I hope and pray that Matt Ryan wins a Super Bowl soon so some of these people will shut up about it. Dan Marino never won a Super Bowl, but Trent Dilfer did. That should tell you everything.
Matt: All it tells me, Joe, is that football is – and always will be – a team game. It's not about one guy. Dan Marino had a Hall of Fame career but only made it to the Super Bowl once in his 17-year career – in 1984, his second season. Dilfer played 13 seasons with five different teams but led the Ravens to a Super Bowl win the one year he played in Baltimore (2000). And that Ravens defense, for what it's worth, was arguably one of the best ever units. The good news for Matt Ryan – and Falcons fans – is that the brain trust here in Atlanta is building a balanced team, with stars on both sides of the ball. Ryan is still playing at an elite level and is surrounded by lots of talent. That bodes well as the team prepares for 2018 in hopes of making yet another postseason run.
---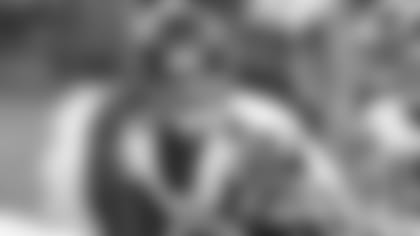 BEEEEK!!!!! WOW!! TD and DQ took us all by surprise. It's interesting how the media started talking about Calvin Ridley being selected by the Falcons a few days before the draft and that's how it went down. I was shocked Dallas didn't pick him up. I would have liked to see them grab Will Hernandez at 26 but I'm glad they didn't select Taven Bryan there. I'm disappointed with them not selecting an offensive lineman and bypassing other defensive lineman in the late rounds. I think the players they selected are good but not necessarily what we needed. How do you feel about the direction they took with this draft?
Matt: Hey, Mel. I think the Falcons addressed all of their needs – maybe not in the order most of us expected them to – and they got faster in the process. So, two thumbs up from me. I also liked some of the positions they addressed with some of the undrafted college free agents following the draft. On top of it all, they finally got a new deal for Matt Ryan – which was the team's No. 1 offseason priority. And here's one more final thought: I still think the Falcons could make some more moves in free agency as training camp nears. So stay tuned.
---
Travis from Kaiserslautern, Germany
Beek! Did I miss something? There has been no action from SFTB!
Matt: Hey, Travis. No, you're right – SFTB has been on hiatus for the last week or so because I've been out (let's just go with an undisclosed injury for now). I just had to get at least one SFTB out today – because I miss you guys! – and I'm hoping to get this back out and rolling on a daily basis once again starting Thursday. Fingers crossed as I await some test results. 
---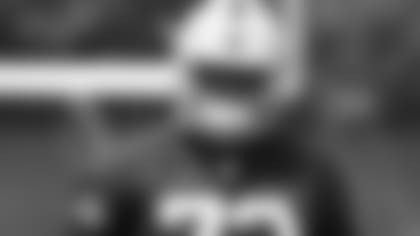 Hey Beek, thanks for your thoughtful insight on our Falcons. Can you please tell me why in the world we didn't draft Maurice Hurst in the fourth round? I know he has health concerns, but really!
Matt: Hey, Lewis. Maurice Hurst certainly has first-round talent but because of serious concerns over a reported heart condition, he was taken off many teams' draft boards due to the risk of something happening to him while practicing or playing. Obviously the Raiders felt comfortable enough to spend a fifth-round draft pick on him, but many teams – including the Falcons -- opted to pass on him. Several NFL scouts, coaches and general managers reportedly called the move "irresponsible" and criticized the Raiders, according to this story. Said one coach, "Only the Raiders would draft a guy who could literally die on the field from a known condition." Wow. Those are some strong words, but it should also shed some light on a lot of teams passed him over, Lewis.
---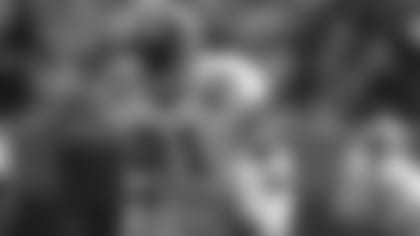 Braxton from Fayetteville, AR
Hello, Matt! I know that you've fielded several questions about uniform changes. It's very apparent that it's time for a modification to the uniform. What does upper management and Mr. Blank think about a change to the uniform?
Matt: Braxton, there has certainly been tons of comments from readers here about the Falcons' uniforms – past and present – and it's a topic that many people are passionate about. While some people like the current uniforms, the majority of readers want to go back to previous looks (there seems to be a toss-up between the red helmets with previous logo vs. the black-and-silver look from the Jerry Glanville era). Regardless, there has been no official word or announcement from the Falcons on any sort of uniform changes. Once I hear something official, I'll be sure to pass it on.
---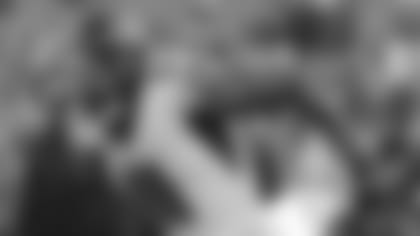 Falcons taking a wide receiver in the first round gives credence to Julio Jones is on thin ice. Same grade as bigger need DT available per TD. It's pretty much a given this is his last contract with Falcons. Too injury prone. Still in denial? No PR spin please. Call it like you see it without regard to Falcons brass.
Matt: Hey, Mark. Time to cool the jets here. I always call it like I see it and there's no question that the Falcons were going to take a receiver in this draft – and they did in Calvin Ridley, a player many teams had rated as the top receiver in this draft class. With so many quarterbacks going early and a run on some other positions, Ridley ended up falling to the Falcons at 26 – and they were ecstatic about it. Remember, the Falcons also lost Taylor Gabriel in free agency (who signed a four-year deal with the Bears) and need a legitimate threat who can pull some of that heavy coverage away from Julio Jones. The hope is that Ridley will eventually do that. And, no, Julio Jones is not on thin ice. That's crazy talk. No spin. And I'll leave it at that.
---
Sayre from Lake Elsinore, CA
I'm really excited about the Isaiah Oliver pick. What do you think about putting him on the outside and kicking Robert Alford inside to play the nickel? I know Oliver will have some growing pains, but I really think Oliver will turn into a great corner and be a true lockdown in the future. What are your thoughts?
Matt: While I think a lot of people are excited about the Isaiah Oliver pick, my advice is to tap the brakes on all of that sort of talk for now, Sayre. Oliver hasn't even played a meaningful snap yet, so there's no way I'm going to start talking about penciling him in anywhere yet – or moving Robert Alford around for that matter. And since you brought up Alford, I thought he had a solid year in 2017. Let's not forget that.
---
Beek, where is Sean Harlow and the other offensive lineman that we gave up a fifth-round pick in the draft to acquire?
Matt: Hey, Gene. Both Sean Harlow and Ty Sambrailo are under contract and on the roster for 2018.