Welcome to Straight from the 'Beek! It's game day for the Falcons, the Saints are in town and you've got plenty of questions. Just remember, all opinions you see in this space are mine, unless otherwise noted.
So, let's get to your questions – and then head on over to Mercedes-Benz Stadium.
Hi, Beek. It's the most important divisional game so far! Practically every hotel in Atlanta is booked and I hope it's not because Saints fans are coming to town in droves. I've seen too many fans from opposing teams this season already. We need to Rise Up for this game, put away our cell phones, and watch the game with energy. We need to get loud and stay loud like the Packers game. Fans showed up and there was electricity in the air. Surely there will be electricity in the air for our arch rival!
Matt: If Falcons can't get excited about this game and show up in droves at Mercedes-Benz Stadium, then there's something wrong. Seriously. This game is huge for the Falcons, considering where they currently stand in the NFC South and in the NFC playoff picture. The Falcons need this game to keep pace in the standings and to your point, Ray, the Falcons' fans need to show up and bring tons of energy. In case you missed it, Falcons coach Dan Quinn tweeted out a message to fans and an excuse to be late for work on Friday (how great is that?!). Here it is:
And to all you Beekers out there: Do me a favor and show 'em how it's done tonight: Show up early, stay in your seats, bring your signs, wear your red and black, and be loud and proud! I usually walk around the sidelines well before kickoff and hope to see you all there.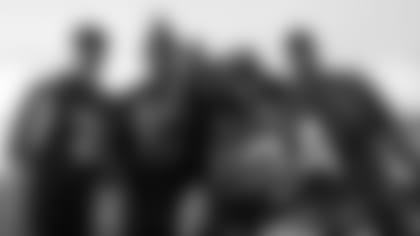 ---
Gus from Montgomery Village, MD
Beek, I hope you're doing good man. The Falcons app wouldn't be as interesting without you. Thanks for becoming the voice of reason and the sponge of fan anger this year for us. I could only imagine what kind of emails you get from us fanatics.
I'll get right to it, why do you think Weatherspoon's role as of yet is so insignificant and do you see it improving? There was a time when he was the name of our defense, and he's only 29. Thanks, Beek, Rise up!!!
Matt: Thanks, Gus. Appreciate that. That's what I'm here for – you guys, the fans, and to give you a voice. And yes, I get some very interesting emails – and many of them aren't suitable for print. Regarding Sean Weatherspoon, you're right. He hasn't seen a lot snaps on defense and he also hasn't been active for all the games since he was signed. Remember, he's coming back from injury and he wasn't here during training camps and for a good part of the early season. He was brought in to provide depth at linebacker. He also brings leadership and a veteran presence into the locker room, which is always important and often overlooked by fans. The Falcons have a young, talented and fast linebacker corps right now. So as long as guys like Deion Jones, De'Vondre Campbell and Duke Riley stay healthy and productive, Weatherspoon will continue to provide depth and possibly a role on special teams. Hope that helps.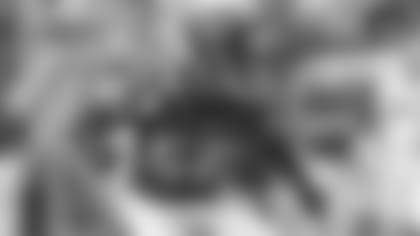 Hey, Matt. Been reading a bit about the Saints this week and noticed that Drew Brees hasn't been as effective against the blitz this year. Is this something we could see implemented as part of the defensive game plan more this week than others? I am not sure the percentage of blitzes we currently run, but it seems like a good opportunity to maybe increase that this week.
Matt: Um, no. I have no idea of what the exact game plan is or how many times Falcons defensive coordinator Marquand Manuel plans to blitz Drew Brees, but I think you might want to go back and check where you read that and who wrote it. Brees has a 110.0 passer rating against teams when they blitz him, which is tops in the NFL. So, if you blitz him and don't get him, he's going to hurt you.
---
Byron from London, England
Hey Beek, great work first of all, this is awesome and I love reading it each week. I've only recently started following the Falcons, I say recent, for the last five years. I was lucky enough to experience my first game in Atlanta, on Jan. 1, 2016, when we beat the Saints, to clinch the NFC South – in what was the last regular-season game at the Georgia Dome, what an awesome day that was! During my visit, to Atlanta – I was completely taken aback by the negativity shown towards the Falcons, from taxi drivers to shop attendants, not a single person I spoke to believed in the 'Brotherhood.' Why is that? I appreciate we have a packed house each week, cheering on the team, but how do we create a more positive fan base that buy into the scheme and foundations coach Quinn and the rest of the organization is trying to set out? Super Bowl 51, was a tough pill to swallow however success is built on failure, we must remember that. I love this team and everything it stands for and I would give anything to be there each week to cheer them on! I'm open to some free tickets if you have any! Ha Ha. Let's run the table and win out from here. RISE UP!
Matt: Thanks for writing, Byron. First, it would be nice to see the Falcons close out the 2017 regular season in a similar fashion. As far as the widespread negativity you experienced – hate to hear (and read) that. The one thing that changes all of that is winning, but fans have to play their part, too. Showing up to games and bringing tons of energy while supporting the team certainly helps pick up a team. If you've ever been in jam-packed stadiums or arenas and experienced the deafening cheers and felt the stands vibrate, you know what I mean. Let's hope we experience some of that on Thursday night. And thanks for the kind words!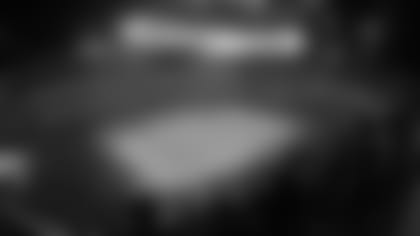 ---
To be honest, wish those sometimers would stay off the bandwagon. Hopping on and off is upsetting my thought process. No one said it was easy. Wouldn't want it if it was! Over 50 years and still here. Only pro team I care for.
Matt: Well, the Falcons are lucky to have loyal and long-time fans like you, James. And you're right – it's about supporting the team through the highs and lows. It's easy to be there when everything is good. But are you showing up and trying to pick the team up when they're trailing or after they've lost a game? That's what real fans do. Hope to see you at the game, and thanks for writing.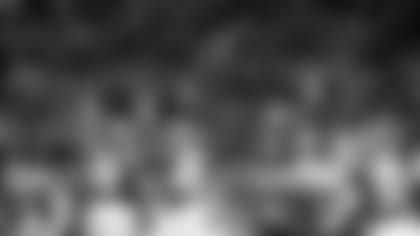 ---
Daniel from Midlothian, VA
Do you see any Atlanta Falcons coaching changes for 2018? Is it possible Josh McDaniels to join the Falcons coaching staff sometime in the future? Thanks for taking the time to answer.
Matt: Hey, Daniel. It's too soon to be talking about changes because the Falcons haven't made any yet. We do know that one coach will be leaving at the end of the Falcons season, though. The University of Washington announced that Falcons quarterback coach Bush Hamdan will become the Huskies' offensive coordinator and quarterbacks coach in 2018. Thanks for writing, Daniel.