The Atlanta Falcons (0-2) are back home for an important game against the undefeated Chicago Bears (2-0). The Falcons are looking for their first win of the season, but they head into the contest banged up after last week's shootout against the Dallas Cowboys.
With five starters listed as questionable for the contest, Ricardo Allen and Kendall Sheffield ruled out due to injury and A.J. Terrell going on the reserve/COVID-19 list, Atlanta will need those available on Sunday to step up and make plays. Ahead of the game, AtlantaFalcons.com writers Matt Tabeek, Kelsey Conway and Will McFadden discussed some of the key storylines for today's matchup.
Can the Falcons pass rush get to Mitchell Trubisky?
Kelsey Conway: Hopefully they have Dante Fowler and Takk McKinley because if not, it will be tough. Another player besides Grady Jarrett will have to step up if that's the case. Falcons defensive coordinator Raheem Morris said they needed to create more pressure this week so it will be interesting to see what pressure packages they've put together.
Will McFadden: The Bears have given up five sacks through two games so far, so the Falcons should have their opportunities to get to Mitch Trubisky. He's got some nice athleticism, though, which means Atlanta will have to get multiple defenders into the backfield to prevent him from escaping. If Dante Fowler and Takk McKinley are unable to go, Grady Jarrett will need to step up and lead the way. This should be the first game for rookie defensive tackle Marlon Davidson, so it will be interesting to see what he brings to the table, but other linemen like John Cominsky and Jacob Tuioti-Mariner will need to make plays as well.
Matt Tabeek: The Falcons have tallied four sacks this season – three in Week 1 vs. the Seahawks and one last week on Dak Prescott and the Cowboys. Of course, it's not all about sacks – pressure and affecting the quarterback is what ultimately counts. The Falcons must make Bears quarterback Mitchell Trubisky uncomfortable on Sunday. Force him out of the pocket, affect his throws and make him make some mistakes – and good things will happen for the Falcons. If they can't, the Bears have the type of offense that will just eat up clock and score just enough points because their defense is stellar. Keep this in mind, too: The Giants were able to sack Trubisky four times last week in Chicago's 17-13 win at Soldier Field.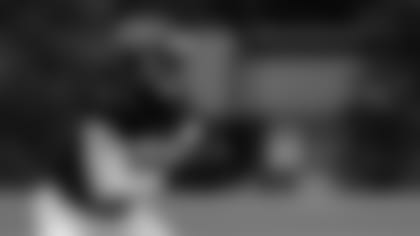 Will Todd Gurley have over 100 rushing yards?
Conway: I think the Bears will be so focused on shutting down Atlanta's passing attack, this could be the game Todd Gurley gets going and stays hot for the whole game. I don't think he'll rush for 100 yards but I think he'll be close.
McFadden: Based on what I've seen from Gurley so far, I don't think he'll get over the century mark today. The Bears allow just 106.5 rushing yards per game, and the Falcons like to get multiple players touches out of the backfield. I think it's feasible for Atlanta to reach 100 yards rushing as a team, and that kind of balance will help them be more threatening on offense, but I don't know if Gurley does that by himself.
Tabeek: I think it's possible – Adrian Peterson of the Lions rushed for 93 yards on 14 carries against this Bears defense in Week 1 – and it would certainly help the Falcons offense. I've written it countless times and I'll write it again: If the Falcons can establish the run, it opens up everything else in their playbook. And if they're running the ball that also means they're likely moving the chains and eating up the clock – all good things. I would think every team goes into every single game saying, "We must establish the run." And every defense goes into every game saying, "We must take away the run game." The Bears have a very good defense, so this will be strength vs. strength when the Falcons offense is on the field.
What is your concern level with the absence of A.J. Terrell for today's game?
Conway: Not going to sugarcoat this one, this is a tough loss for the Falcons. Without Kendall Sheffield and A.J. Terrell, the Falcons will rely on Isaiah Oliver, Blidi Wreh-Wilson and Darqueze Dennard today at cornerback. I'd be more concerned if this was in Week 1 or 2 with those quarterbacks, but again, my concern level is high.
McFadden: I think Kelsey is spot on. It helps that this is Mitch Trubisky and not Russell Wilson or Dak Prescott, but those two players earned Offensive Player of the Week honors after facing the Falcons, and that was with Terrell in the fold. He played well against the Cowboys, and it's not good to see any player go on the reserve/COVID-19 list. He was always going to be an important player for this team, but they will have to make do without him against the Bears.
Tabeek: I think it's a huge concern anytime you find out your starter is out just hours before a game. But, as you know in any sport when someone else goes down, it's next man up. Atlanta is currently allowing 476.5 yards per game, which ranks 31 out of 32 teams, and is giving up an average 39.0 points per game, which is worst in the league. The Bears have watched the Falcons' first two games, too, and will obviously look for ways to attack this defense. And until the Falcons can prove they can stop offenses, teams will attack them in the same manner, regardless if A.J. Terrell is playing or not. If the Falcons can generate a pass rush against Chicago, that will certainly help the back end of the defense.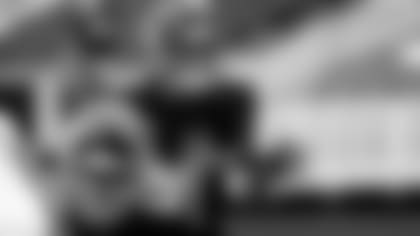 Can the Falcons offensive line give Matt Ryan time against the Bears pass rush?
Conway: This will be the toughest test they've faced so far. We'll find out how good this offensive line really is today. I think if the sacks stay below three, Matt Ryan and the Falcons will be in good shape.
McFadden: Atlanta's offensive line has looked impressive through two games this season, but we'll know if they are legit or not today. The Bears improved their front by adding Robert Quinn this offseason, and both Khalil Mack and Akiem Hicks can really stress offensive lines. The Falcons' ability to give Matt Ryan time against a good Bears secondary could mean the difference in this game.
Tabeek: I think this might be the key to the game, for both teams. If the Falcons can give Matt Ryan time, the Falcons will generate points – with or without Julio Jones. However, if Chicago can get to Ryan, harass him with Robert Quinn, Khalil Mack, Akiem Hicks and Roquan Smith, I think the Bears can possibly turn the tide in their favor so long as Mitchell Trubisky and Co. do their jobs. I think this Chicago's best chance to win, to be honest. If Kaleb McGary can't go today, I'll be watching that right tackle spot closely – and how they handle those Bears pass rushers.