Welcome to AtlantaFalcons.com managing editor Jay Adams' blog-style posts where Jay jaws about the Falcons. JAWS, of course, stands for Jay Adams Writes Stuff, which means all the Falcons news and information that slips through the cracks — and some that doesn't — can be found right here in these posts
We're back for another round of Photos of the Week. It was an interesting week with Falcons cheerleader auditions taking place, so I tried to get a good mix of things.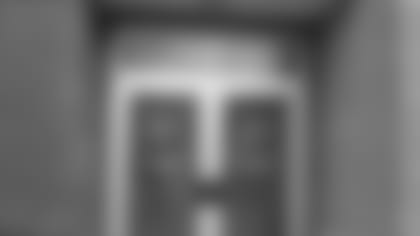 These are the doors on the left front side of the Flowery Branch facility. If there was any question about whether "Rise Up" would stick around for a while, here's your answer. The door decor is all brand new. I come in this door every morning for work, and now I've got a gigantic reminder of my task for the day.
Fridays are pretty casual around the office, as events marketing guru Hamzah Ahmad shows by (foolishly) working with his sunglasses on. His optometrist would not be happy with this.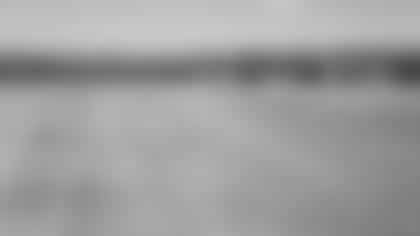 Last week's post featured a photo of the fields. So does this one. Now, you can see the progression. Who says watching grass grow isn't exciting?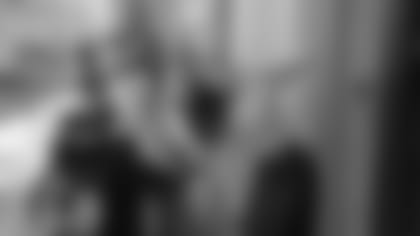 There was a bit of time to kill Thursday night after getting everything set up for our live auditions show. Videographers Matt Moore and Robert Gilkes chose to sit and chat. Niki Noto, however, opted for other forms of entertainment.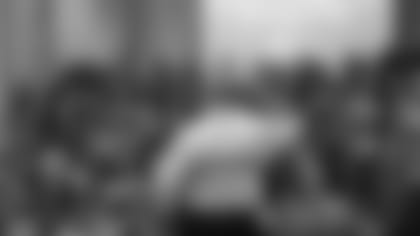 After the 2011 Atlanta Falcons Cheerleaders team had been named, Falcons team photographer Jimmy Cribb had the task of shooting the group shot. I imagine for most photographers, this process would be like herding cats. With 40 extremely excited people to get organized and doing the same thing at the same time, the task might as well be impossible. Jimmy, however, does a fantastic job of getting people to do what he needs them to regardless of the situation. He's good at what he does. Here's a link to Jimmy's shots from Thursday night.