Pending anymore signings in the coming days, the Falcons will have just three defensive ends under contract once free agency begins: Vic Beasley, Takk McKinley and Steven Means. It's clear that they will need to add to that group over the offseason, and the NFL Draft would be a nice way to do that.
There is not a ton of depth in this year's class of defensive ends, though, so it might be difficult to find an early contributor past the first couple of rounds. Continuing with our recent series, I've compiled a list – in order from the best fit and value to the least – of five defensive end who could be on the Falcons' radar come draft night.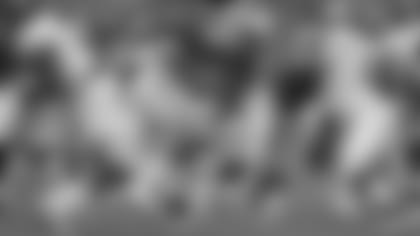 1. Clelin Ferrell, DE, Clemson
Clelin Ferrell looks the part of an NFL defensive end. The 6-foot-4, 264-pound Clemson star was highly productive during his four years in college. Ferrell left the Tigers after amassing 27 sacks, 166 tackles, 50.5 tackles for a loss and five forced fumbles. In 2018, Ferrell has 11.5 sacks and 20 tackles for a loss – that's some serious production for the national champs.
Other prospects have shown better quickness at the snap than Ferrell, but like most of his fellow Clemson defensive linemen, he is very polished coming out of college. Ferrell is equally proficient against the run and the pass, and he could be a strong three-down defender early on in his career.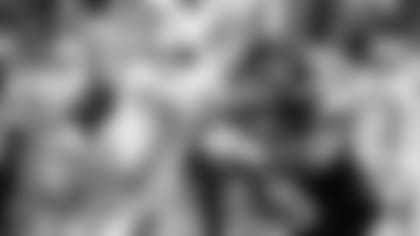 2. Montez Sweat, DE, Miss. St.
If developed properly in the NFL, Montez Sweat has the natural traits to become a very dangerous pass rusher. At 6-foot-6 and 260 pounds, Sweat ran a 4.41-second 40-yard dash at the NFL Scouting Combine, the fastest time of all the edge defenders who tested. A tight end coming out of high school, it took some time for Sweat to make an impact on defense, but he ended up doing so in a big way during his final two seasons at Mississippi State.
During his junior and senior seasons, Sweat recorded 23.5 sacks, 105 tackles and 30.5 tackles for a loss. Sweat clearly has a ton of potential, and he had the production in college to match. Adding to his arsenal of pass-rush moves would be the next step in helping Sweat really become a nightmare for opposing linemen in the NFL, and he sometimes struggles to bend the pocket and arc to the quarterback. Sweat is an asset against the run, however, and most of his issues can be coached at the next level. And he offers a lot of positives for a coach to work with.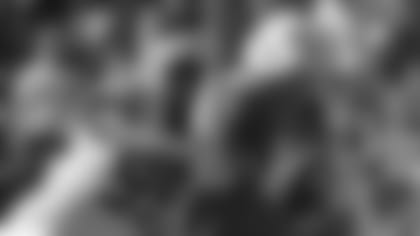 3. Brian Burns, DE, Florida State
Dan Quinn wants to get after the quarterback, and Brian Burns can certainly do that. During his three seasons at Florida State, Burns recorded a total of 23 sacks, including 10 in his final season. He also racked up 123 tackles, 38.5 tackles for a loss and caused seven forced fumbles. Burns is lightning-quick off the blocks and already has a nice array of pass-rush moves that he employs.
The downside for Burns in college was his play against the run. At 6-foot-5 and 249 pounds, which is up a bit from what he was listed at Florida State, Burns could be beaten at the point of attack. While he didn't win with strength too often, Burns did show good ability to anticipate blocks and slip through creases to knife into the backfield or around linemen. Bottom line, Burns could be an effective addition to a pass rush rotation as a rookie.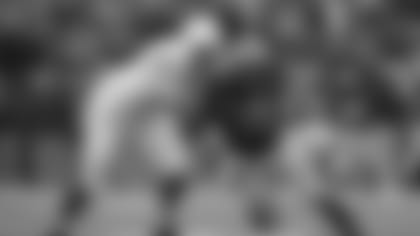 4. Chase Winovich, DE, Michigan
There don't appear to be a number of ends who could become impact starters as a rookie after Day 1 of this year's draft, but there are some who could be a solid part of a rotation in their first couple of seasons. Chase Winovich fits that bill. Winovich destroyed the three-cone drill at the combine, posting the second-fastest time at 6.94 seconds.
That time speaks to Winovich's mobility, which he put to use at Michigan, earning 18.5 sacks, 166 tackles and 43 tackles for a loss. Winovich, who is 6-foot-3 and 256 pounds, is more of a technically proficient pass rusher than an overly athletic one, but he rarely gives up on a play and is a smart player who could become a savvy one in the NFL.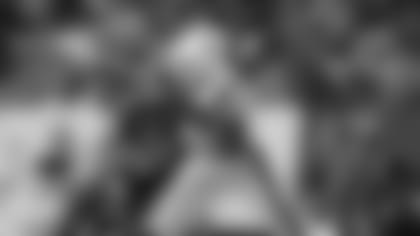 5. Jaylon Ferguson, DE, Louisiana Tech
A nightmare off the edge while playing at Louisiana Tech, it will be interesting to see how Jaylon Ferguson's game translates against far better competition. There's no doubting he feasted against the teams he played against, however, as Ferguson ended his four-year career with 45 sacks, 187 tackles, 67.5 tackles for a loss and seven forced fumbles.
The 6-foot-5, 269-pound Ferguson can get off the ball pretty well at the snap, but he doesn't have the pure speed or flexibility to beat a lineman around the edge consistently. And Ferguson hasn't yet developed a variety of other moves and counters that he will need in the NFL. He was a very good run defender in college, however, which will make him valuable early on as part of a rotation while coaches work to develop him as a rusher.