Offensive line is one of the areas many expect the Falcons to address this offseason, and while they may opt to add to that unit via free agency, there are some intriguing early-round draft prospects who could fit what the team is looking for.
With that in mind, I've compiled a list – in order from the best fit and value to the least – of five offensive linemen who could be on the Falcons' radar.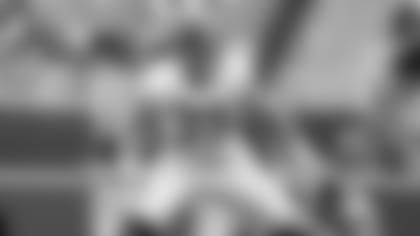 1. Jonah Williams, OT, Alabama
A three-year starter at tackle for Alabama, Jonah Williams is one of the most experienced and polished offensive linemen in this draft class. At 6-foot-4, 302 pounds, Williams isn't overly long, which is one of the reasons some believe he could slide over the guard at the next level. There's no mistake, though: Williams has the tools to succeed wherever teams place him.
Williams is a smart player who countered blitzes and stunts effectively in college, and he showed improvement as a pass protector during his final year at Alabama. Most importantly for the Falcons, however, is that Williams was a player who moved well in space and latched onto defenders at the second level.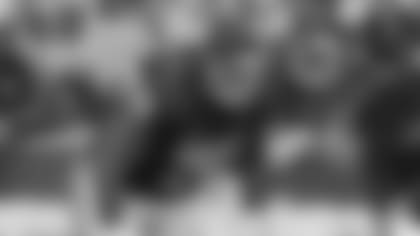 2. Cody Ford, OT, Oklahoma
Cody Ford is among the offensive linemen with the highest upside in this year's draft. Despite starting for only one season, Ford has a rare combination of size, strength and speed. Ford could likely play either tackle or guard in the NFL, but he might be better suited to start on the interior early on given his relative lack of starting experience.
Due to Oklahoma's offensive scheme, Ford has plenty of reps in space against defenders. More often than not, once Ford got his hands on a defensive player, it was game over. Ford's biggest weakness at this point seems to be getting set in pass protection, but that would be covered up slightly by moving to guard. Ford confirmed at the NFL Scouting Combine that the Falcons were a team he had met with. He's a somewhat raw player, but Ford could develop into a really good football player.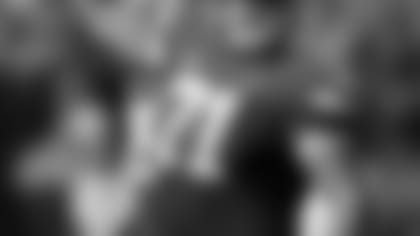 3. Dalton Risner, OT, Kansas State
Another player who could be a candidate to move inside, Dalton Risner bring a lot to the table as an offensive lineman. He is sure-handed and locked down some highly regarded pass rushers while at Kansas State, and Risner is a fluid mover in space and would be an asset in the run game.
Risner's ability to locate the most pressing threat and adjust his angles while on the move is something that would be a great benefit in the Falcons' offensive scheme. At 24 years old, Risner will be among the older players entering the NFL in this draft class, but that hasn't stopped the Falcons in the past. In this offensive line class, Risner is a very well-rounded prospect.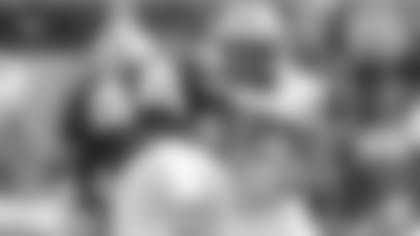 4. Chris Lindstrom, OG, Boston College
The first true guard prospect on this list, Lindstrom is a very athletic player who will enter the NFL ready to help a team from Day 1. While he may not have the sheer natural upside of a player like Cody Ford, Lindstrom has very few glaring weaknesses. He's competent in nearly every facet of his game, and he offers a lot as a run blocker.
Given how well he moves in space, it's easy to envision how Lindstrom would fit in with the Falcons. He's adept at leveraging players while on the move and he makes solid use of his hands to harass defenders even if they aren't providing a clean target.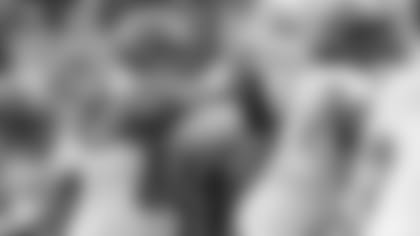 5. Garrett Bradbury, OG, NC State
As with Lindstrom, there are few nits to pick with Garrett Bradbury's game. He moves very well and has noticeable body control while blocking defenders in space. Bradbury is a refined, technical lineman who didn't make many mistakes on the interior of NC State's offensive line. The Wolfpack run a zone blocking scheme, so Bradbury has direct experience that would translate to the Falcons.
Bradbury is a former tight end, and it shows in his athleticism. If the Falcons are inclined to address the offensive line on Day 2, Bradbury would be a pretty appealing option.